Read on to learn more about the journalists who have completed Fellowship projects. The first cycle of the program launched in 2014.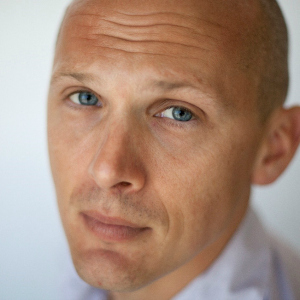 Marc Ellison – Toronto Star
Safe House – child marriage and "the cutting season" in Tanzania
Marc Ellison was an inaugural recipient of the Fellowship for International Development Reporting in 2015. His reporting project focused on child marriage and female genital mutilation (FGM) in Tanzania.
Read the article: Tanzania's girls flee their families – and marriage Toronto Star, April 11, 2016
Read the article: A mother's plea: Let me cut my daughter Toronto Star, April 11, 2016
Explore the interactive graphic novel: Safe House (also available in Swahili)
Read the article: Tales of a Child Bride: 'My father sold me for 12 cows'Al Jazeera English, July 2016
Explore the interactive graphic novel: Cash Cow Al Jazeera English, July 2016
Safe House has been honoured with the 2016 Amnesty International Canada Media Award – Online and the 2016 Journalist for Human Rights / Canadian Association of Journalists Award for Human Rights Reporting.
In Marc's words:
Using the medium of the graphic novel, my fellowship project focuses on why four out of 10 girls in Tanzania are forced into marriages before they reach the age of 18. Child marriage in Tanzania is driven by poverty – momentarily relieved by the payment of dowries – and ultimately limits a girl's access to education, exposes them to exploitation, domestic violence, marital rape, forced maternity, and reproductive health risks and neglect.
I chose to tell the story of a safe house in rural Tanzania. Each year the December rains mark the beginning of the 'cutting season,' a time when hundreds of girls – some as young as nine – are forced to undergo FGM. The life-threatening procedure is a rite of passage into womanhood in the Kurya tribe, and is performed so that the child can enter into an arranged early marriage. The newly-formed safe house now offers not only sanctuary to girls who don't want to be cut, but seeks to educate the parents about the ramifications of FGM and child marriage before the girl is allowed to return.
I've reported from Africa since 2011 and sadly budget has always been a limiting factor. At a time when most media outlets are slashing their budgets, and closing or downsizing their foreign bureaus, this fellowship affords journalists a rare opportunity to report on an issue in a developing country.
It's always a challenge to convince people about the importance of reporting on global issues, to make them care about stories from a distant, faraway land. Ultimately I inherently believe that we all have a deep sense of empathy and that good reporting can tap into that.
About Marc
Marc Ellison is an award-winning photojournalist currently based in Glasgow, Scotland. He has worked extensively in Africa since 2011, reporting on issues including the reintegration challenges facing female child soldiers in Uganda, sex workers and the prevalence of HIV along Mozambique's transit corridors, the health challenges facing families within Sudanese refugee camps, and how reality radio can be harnessed to aid farmers in Mali. Marc has produced work for 60 Minutes, Al Jazeera, BBC, The Globe and Mail, The Guardian, the Toronto Star, and Vice.
---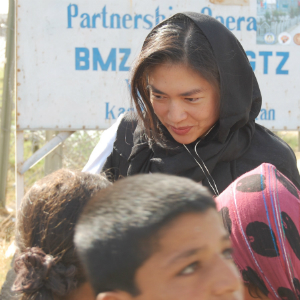 Mellissa Fung – Global 16×9 and Toronto Star
Women's rights in Afghanistan – what has been gained, and what is at risk
Mellissa Fung was an inaugural recipient of the Fellowship for International Development Reporting in 2015. Her reporting project focused on women's rights in post-NATO Afghanistan.
Read the article: Two faces; seven years. A reporter belatedly files her reporting on the refugees of AfghanistanToronto Star, December 12, 2015
Watch the documentary: Losing AfghanistanGlobal 16X9, December 12, 2015
Read the Global News blog:
In Mellissa's words:
The issue of women's rights in Afghanistan has for years been of great interest to me. It is one of the reasons Canadians believed we joined the military effort there – to liberate women and give them back their rights. Now that our military has withdrawn, the country – and its women – don't receive the kind of coverage in the press that it once commanded. And it's an important time because the gains that have been made over the last 12 or so years are at risk if they are not protected.
It's important to continue raising awareness about issues in the developing world because Canada can play a major role in on the world stage when it comes to foreign aid. The world is a lot smaller, and Canadians have always been generous with those less fortunate, so reporting on these issues can help open Canadians' eyes to what is going on outside our borders, and perhaps inspire us to think about how we can help.
About Mellissa
Award-winning journalist and best-selling author Mellissa Fung has been reporting on Canadian and world affairs for the last 20 years. She covered the war in Afghanistan for the CBC, and produced the award-winning documentaries Canada's Ugly Secret and No Country for Horses. She received the prestigious Gracie Award for her interview Comparing Notes from Captivity. Her bestselling first book, Under an Afghan Sky, chronicles her experience as a hostage after she was kidnapped while on assignment in Afghanistan in 2008. In the last several years, Fung has returned to Afghanistan to continue reporting on the challenges that exist there, particularly for women and children. In addition to the CBC, her work has appeared in The Walrus, The Toronto Star, GlobalPost, and PBS among other media outlets. Fung lives in London, United Kingdom.
---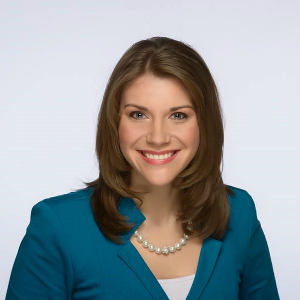 Kayla Hounsell – CTV's W5
Ebola, one year later.
Kayla Hounsell was awarded a fellowship in 2016. Her project focused on the legacy of Ebola in Liberia, and how the country is working to prevent another outbreak.
Watch the documentary: After Ebola, CTV W5, November 5, 2016
The documentary was honoured with the Adrienne Clarkson Award for Diversity at the 2017 Radio Television Digital News Association (RTDNA) Network Awards.
In Kayla's words:
This project was driven by curiosity. I wondered about what was happening in West Africa since it was walloped by Ebola. I realized I didn't know, and there was no easy way to find out, no one was telling the story, so I felt I should do something about that. It's an important story because it comes from a part of the world often forgotten, because the rest of the world has a responsibility to be aware of what happened such that we may be able to act, and because it is a global public health concern we all need to understand should it ever happen again.  
About Kayla
Kayla Hounsell is an award-winning journalist. She currently reports for CTV Atlantic News in Halifax, after spending time reporting in the Nation's Capital, Manitoba and Saskatchewan. A proud Newfoundlander, Kayla left home for a post-secondary education at Carleton University's School of Journalism. While at Carleton, Kayla spent two months in Rwanda training journalism students. In 2015, she traveled back to Africa to work on behalf of CTV with Journalists for Human Rights in South Sudan.
---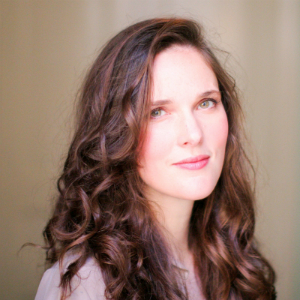 Shannon Gormley – Ottawa Citizen
"Migration with dignity" from a sinking island nation.
Shannon Gormley was awarded a fellowship in early 2016. Her project focused on the country of Kiribati, and how its most vulnerable residents are dealing with rising sea levels and climate change.
Read the article and watch the video: Migration with dignity: Their island nation may someday sink into the ocean, so what are Kiribati's people to do? Ottawa Citizen, December 16, 2016
In Shannon's words:
The fellowship gave me a great opportunity to build on my portfolio of foreign reporting, and to delve deeper into migration issues, which is one of my main areas of interest. My project, published by the Ottawa Citizen, examined a tiny country's effort to help its own people get off the island. The effort is called "migration with dignity": It focuses on training and job-creation programs that help citizens of developing countries find work in places that are perceived as less vulnerable to climate change, and counters the argument that people fleeing climate change want to be legally recognized as "climate refugees." The project took me to four different countries in Oceania; it had me interview former presidents, Olympians, old Catholic nuns, would-be refugees and descendants of slaves; it saw me sleep in quarters that ranged from a single-room hut to a luxury resort; it made me search for everything from an unmarked plot of jungle to landmarks sunken into the sea; and, in the end, it let me tell a story that hasn't been told before about poverty and climate change, and the way that some people are dealing with both.
About Shannon
Shannon Gormley is a journalist and Ottawa Citizen columnist based in Istanbul. She's covered the Syrian refugee crisis for two and a half years throughout Europe and the Middle East. Migration will continue defining the 21st century, but so will climate change: her project will consider why these two phenomena intersect, how they're changing the landscape of the South Pacific, and what the rest of the world can learn from sinking island states.
"Newsroom budgets may be shrinking, but foreign reporting can't get squeezed out. The world is too small to ignore our neighbours. Maybe that's partly why my work focusses on the movement of people: migration is the great metaphor for how events in one part of the world eventually make their way to other places."
---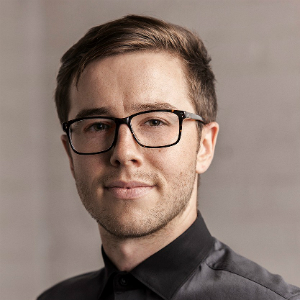 Marc-André Sabourin
As a freelance journalist, Marc-André Sabourin contributes regularly to L'actualité magazine, covering business and technology. His work has taken him to Cameroon, Russia, and the United States, where he has written on topics such as the legalization of cannabis and the destruction of chemical weapons.
"As an independent journalist, funding a story in a developing country is often difficult. By solving the financial side of the equation, the Aga Khan Fellowship for International Development Reporting allows me to focus on the main topic: the story."
Read the article: L'école à la chaîne, L'actualité, May 2017
Marc-André's project:
Can we teach the same way we make Big Macs? It's a shocking idea, but this is precisely the avenue chosen by Bridges International Academies, a startup founded by two Americans in Kenya with the aim of tackling the problem of basic education… while making a profit.
For six dollars a month, the company guarantees that a teacher will always be present in class and that the quality of education will be the same for all students – two promises that Kenya's public school system have not managed to keep.
Over 100,000 students currently attend one of the Bridges International Academies' schools, a figure that the startup hopes will climb to 10 million by 2025 thanks to its growth in Africa and Asia.
As a journalist covering economic issues, I am intrigued by Bridges International Academies' approach. International development issues are rarely seen as business opportunities, and the role of the private sector in this field is often the subject of debate.
The Fellowship for International Development Reporting gives me the means to collect the facts directly in the field. This will allow me to investigate the matter more thoroughly and spark public discussion.
---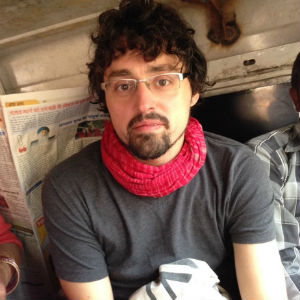 Frédérick Lavoie
Frédérick Lavoie is an independent journalist and an author from Quebec. Since 2008, he has lived and worked in Moscow, Mumbai and Chicago. He wrote two narratives published by La Peuplade: Allers simples: aventures journalistiques en Post-Soviétie (2012) (One-way ticket: journalistic adventures in post-soviet states) and Ukraine à fragmentation (2015) (Fragmented Ukraine).
Read the article: Dompter les eaux au Bangladesh
FRÉDÉRICK'S PROJECT:
For his project Dompter les eaux (Tame the Waters), he will travel to rural and urban parts of Bangladesh in order to understand issues linked to water management and their impact on the lives of Bangladeshis. Through water – a resource at times lacking, at times too plentiful, too salty, contaminated or carrying diseases – he hopes to enable the Canadian public to understand the interconnection among the various development challenges faced by countries like Bangladesh.
Because of its geographic, demographic, political and socioeconomic conditions, Bangladesh has to deal with a variety of major global challenges: climate change, migration, natural disasters, access to resources, food security, religious extremism, women's rights, education, and epidemics. The issues affecting Bangladesh today will likely affect the rest of the world during the decades to come, hence the importance of understanding the current situation in that country.
---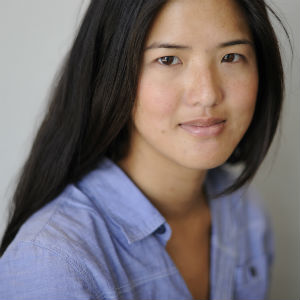 Jennifer Yang
Jennifer Yang is an award-winning journalist with the Toronto Star, where she currently writes about identity and inequality. Previously, Jennifer covered the global health beat for four years, writing from Bhutan, Iceland, Japan, Geneva, Malawi and Sierra Leone, where she was the first Canadian journalist to cover the 2014 Ebola outbreak from West Africa. Jennifer is a two-time UN Foundation press fellow and won a National Newspaper Award for her explanatory feature on the 2010 Chilean mining disaster. She was also part of the Star's breaking news team that won a National Newspaper Award in 2011 for its coverage of the G20 summit. Born and raised in Edmonton, Alberta, Jennifer speaks Mandarin Chinese and has previously reported for the Globe and Mail, Edmonton Journal and Metro Toronto.
Read the article: She was 'the woman who loses all the babies'
JENNIFER'S PROJECT:
Rh disease is the public health success story many Canadians under 50 have never heard of — likely because they've never had to worry about the deadly affliction. Caused by a blood incompatibility between mother and fetus, the disease can have serious consequences for newborns: brain damage or even death. Today, Rh disease can be easily prevented, thanks to a prophylactic injection that Canadian scientists helped develop.
While Rh disease has been eradicated in wealthy nations, it persists in lower-income countries, where health infrastructure is poor and an estimated 100,000 newborns are killed every year. For her fellowship project, Jennifer will collaborate with the Global Reporting Centre in British Columbia to profile efforts to wipe out Rh disease and explore why this important public health issue — with a ready-made cure — continues to persist beyond our borders.