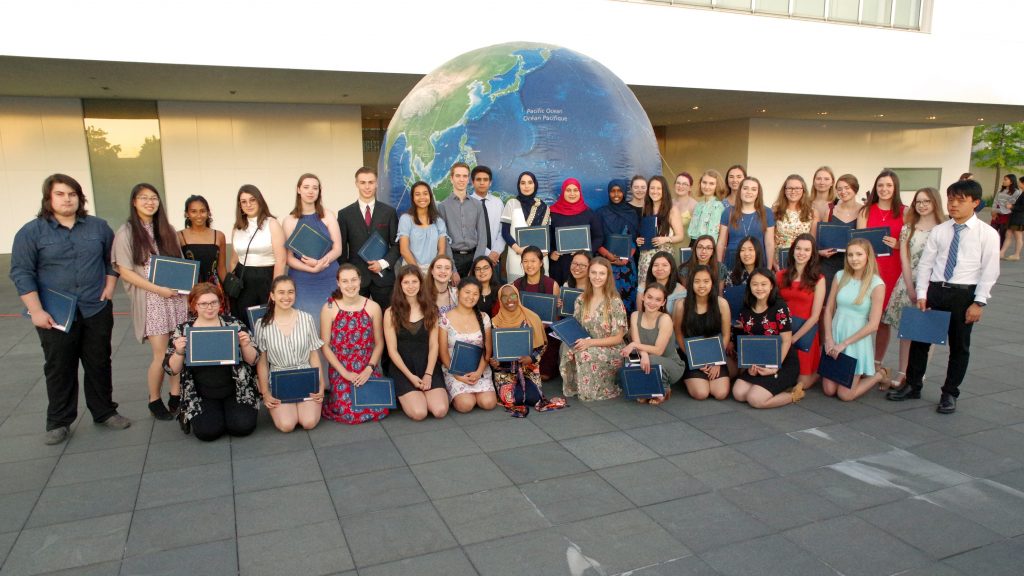 It is the longest day of 2018, and the sun is streaming through the asymmetrical glass roof of the Delegation of the Ismaili Imamat. Inside, dozens of high school students from the Ottawa-Carleton District School Board's International Certificate Program (ICP) are joined by their parents and teachers. They are here to receive their International Certificates, which recognize students who go above and beyond in their pursuit of global citizenship and intercultural awareness.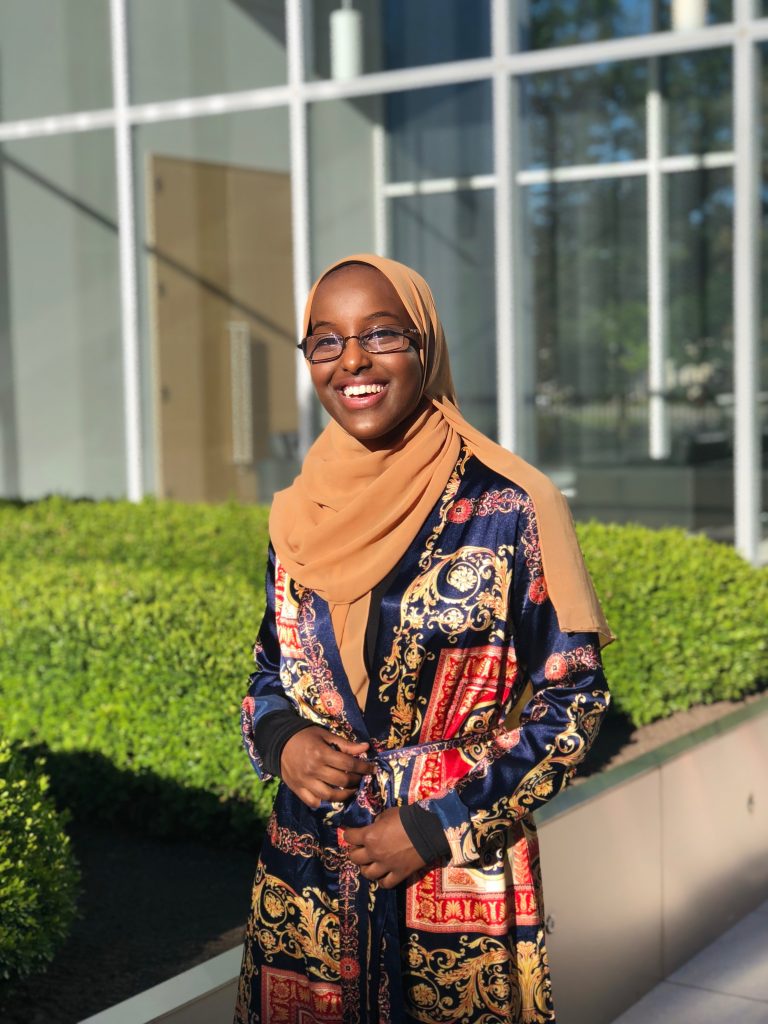 One of these graduates is Najla Mohamed from Ridgemont High School. Najla first joined ICP after realizing that she was already living the components of the program: international languages, intercultural communication, and international experiences. She knew ICP could help her hone these skills, get support, and make connections, so she quickly enrolled. Najla admits that she was skeptical of the term "global citizenship" at the outset, feeling that it was a buzzword used by those in positions of privilege. However, connecting with others in the program transformed her appreciation for and understanding of global citizenship as bringing together people from different backgrounds who want to take action to make the world a better place.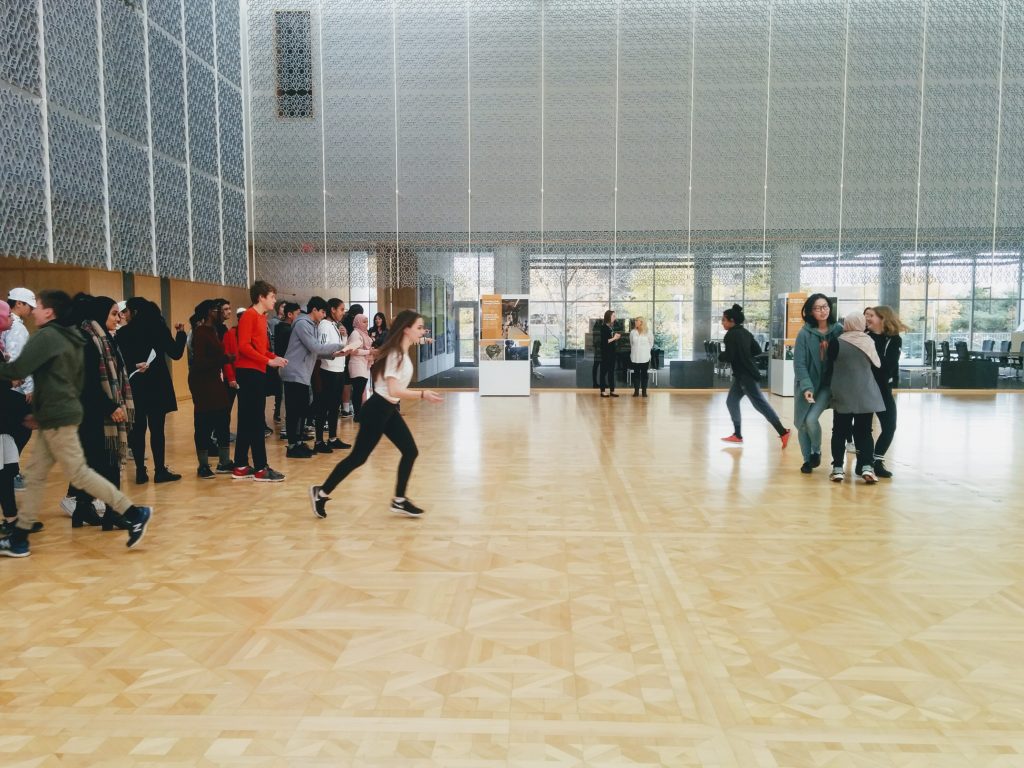 An AKFC youth workshop provided Najla with her first opportunity to interact with ICP students from other Ottawa high schools. There, she explored the complexity of global development, the Sustainable Development Goals, and her own role as a global citizen. Not long after that, Tracey Evans, a volunteer from AKFC's Development Champion Speaker Bureau, came to Najla's school – invited by ICP students to speak to the Students for Change Club.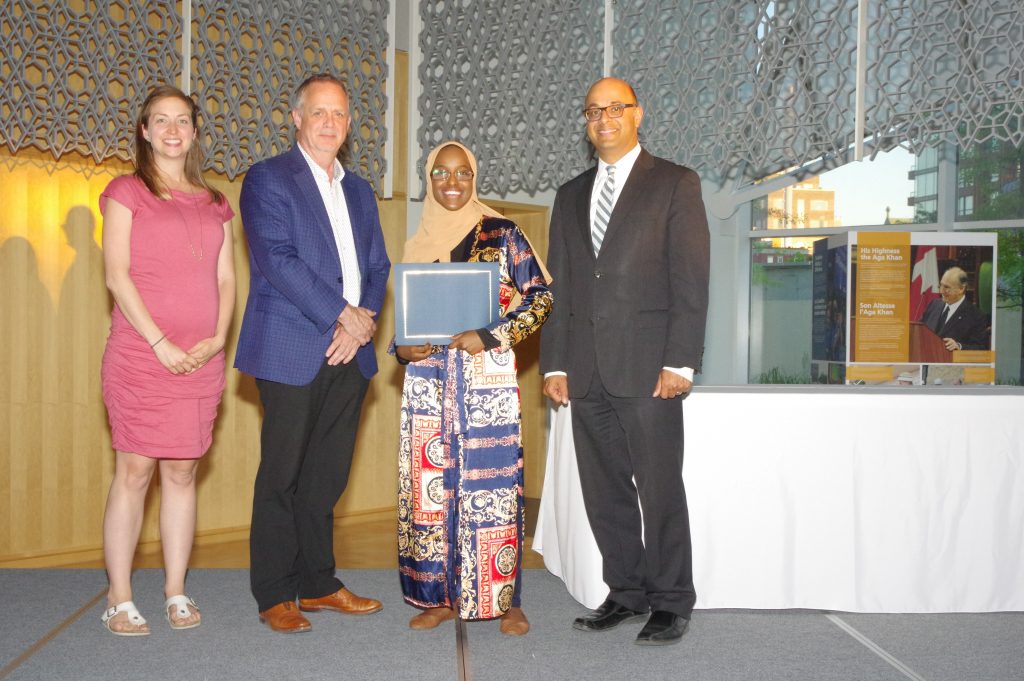 So what's next for Najla? This fall she will continue her global citizen journey at the University of Ottawa, where she will study International Development and Globalization. Beyond that, she hopes to pursue a career that would involve working with an organization like AKFC, one that shares her values and aspirations for a better world. Reflecting on her future, Najla says, "I'm not sure what's to come, but I think my future is bright." And we think the future of the world is bright with people like Najla in it.
Learn more: This collaboration with the International Certificate Program in Ottawa is part of AKFC's wider commitment to engage youth and work with Canadian educators to deepen their understanding of global issues and empower them with practical tools and strategies to engage their students to become active global citizens. Visit our Educator's Page to explore the range of resources available.
Najla's Summative Portfolio video can be viewed here.