Najia knows that death is always lurking close to the town of Ishkashim, in the rural north of Afghanistan.
She trained for two years to prevent tragedy before it strikes. Her weapons are always close by. And she is proud to be on the frontlines of the fight.
But Najia isn't struggling against an insurgent group or natural disaster. She's armed with a stethoscope and medical charts.
Suicide attacks, earthquakes, and assaults on girls in school dominate international news from Afghanistan. But there is a greater danger to life, rarely mentioned in the headlines: pregnancy.
One out of every 52 women in Afghanistan will die due to complications in pregnancy and childbirth. The statistics are particularly grim in rural areas where health services are difficult to access, like the northeastern province of Badakhshan where Najia lives and works.
"When I was in high school, I knew in my heart I wanted to be a midwife. I chose this myself," says Najia.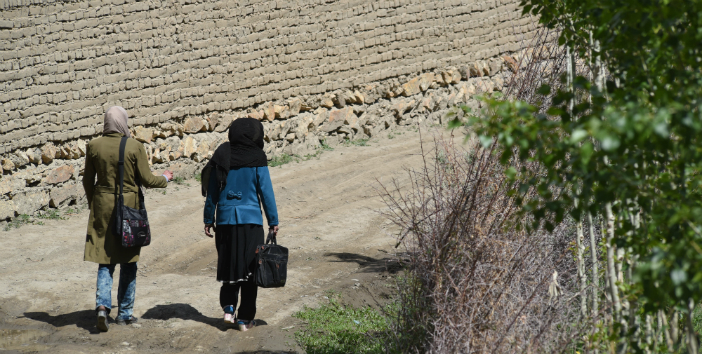 Najia comes from a small village about a 40-minute drive from Ishkashim, near Afghanistan's border with Tajikistan. Growing up, she heard of women and babies dying during delivery, with no trained professionals to help – and she was inspired to become the first midwife to serve her village.
The challenges facing expectant mothers and their babies are serious, but are often easily treated. According to a 2014 report by the United Nations Population Fund, the leading causes of maternal death include hemorrhage, eclampsia, obstructed labour, and sepsis. In 4 out of 5 cases, death is preventable with the timely help of a skilled professional.
According to UNICEF, a skilled birth attendant – a doctor, nurse, or midwife who has been trained in pregnancy and childbirth – is present at fewer than half of births in Afghanistan. In urban areas like Kabul, almost three out of four women have a skilled attendant present during delivery. But in rural areas, this figure drops to one in three.
In 2012, Najia traveled seven hours from Ishkashim by car, to enroll in midwifery training at the Faizabad Provincial Hospital – a facility supported by Aga Khan Foundation Canada (AKFC) and the Government of Canada. The hospital offers a midwifery program for women from rural areas across the region, who are supported by their communities to receive this life-saving training.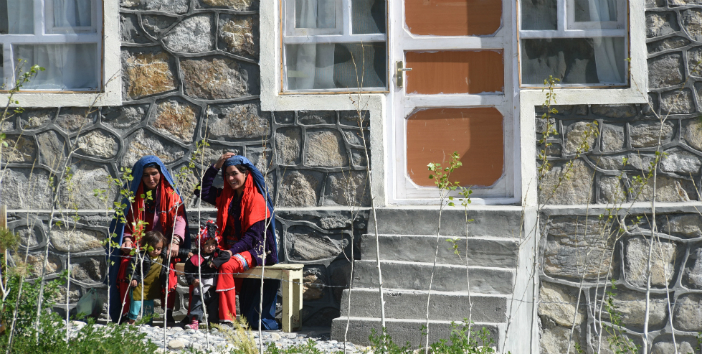 Now a graduate of the program, Najia is based at the community health centre in Ishkashim, treating patients in the surrounding area – including the village where she grew up.
Najia provides critical care during childbirth, and also supports families during pregnancy and after delivery.
Tracking the health of expectant mothers, she conducts regular check-ups and refers risky cases to the doctor at the local health centre, to prevent a complication from becoming an emergency.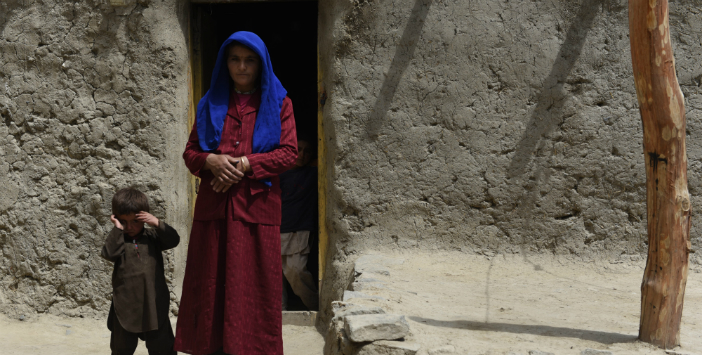 After the child is born, Najia oversees the mother's recovery and the baby's growth. Midwives are also resources for new parents, providing information on topics like nutrition and breastfeeding.
"I am proud of myself," says Najia, who has now delivered more than 50 babies. "Because I can help my people, and the things that I learned in school I can deliver to my community."
Despite the grim statistics, the health of Afghanistan's mothers and children has improved by leaps and bounds since the year 2000, when 1,100 expectant mothers died for every 100,000 live births, according to the World Health Organization. By 2015, that number was cut by almost two-thirds, to 396.
AKFC is working towards better health in Afghanistan, the Kyrgyz Republic, Pakistan, and Tajikistan through regional programming to improve a range of services, from information on basic health concerns to specialized treatment for serious cases.
Improving a population's health is a complex task. Investing in infrastructure and training for health professionals is necessary to make and sustain gains, and support for midwifery has proven to be a key tactic in the fight against maternal and newborn mortality.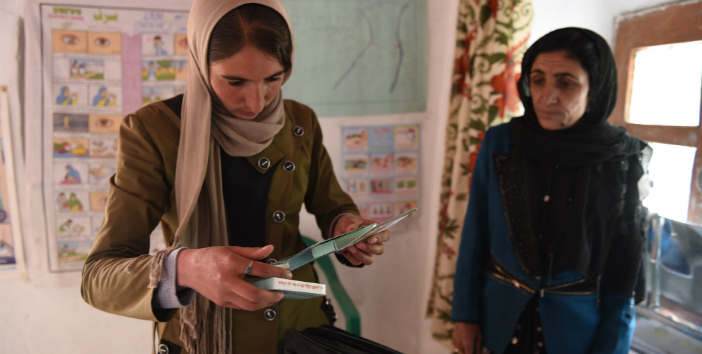 Najia is saving the lives of mothers as they give life to the next generation, but her career has also changed the role she plays in her community.
"Before, I was a normal person or just like a child to them," she says with a quiet smile. "Now they see me differently."
---
Click here to learn more about how AKFC is improving maternal, newborn, and child health in Africa and Asia.
Note: In the January 14 version of this article, Najia's name was misspelled. We have corrected that error.
---
Financial support: