Building a brighter future: improving women and girls' health and rights
October 23, 2019 @ 8:00 pm

-

9:30 pm

EDT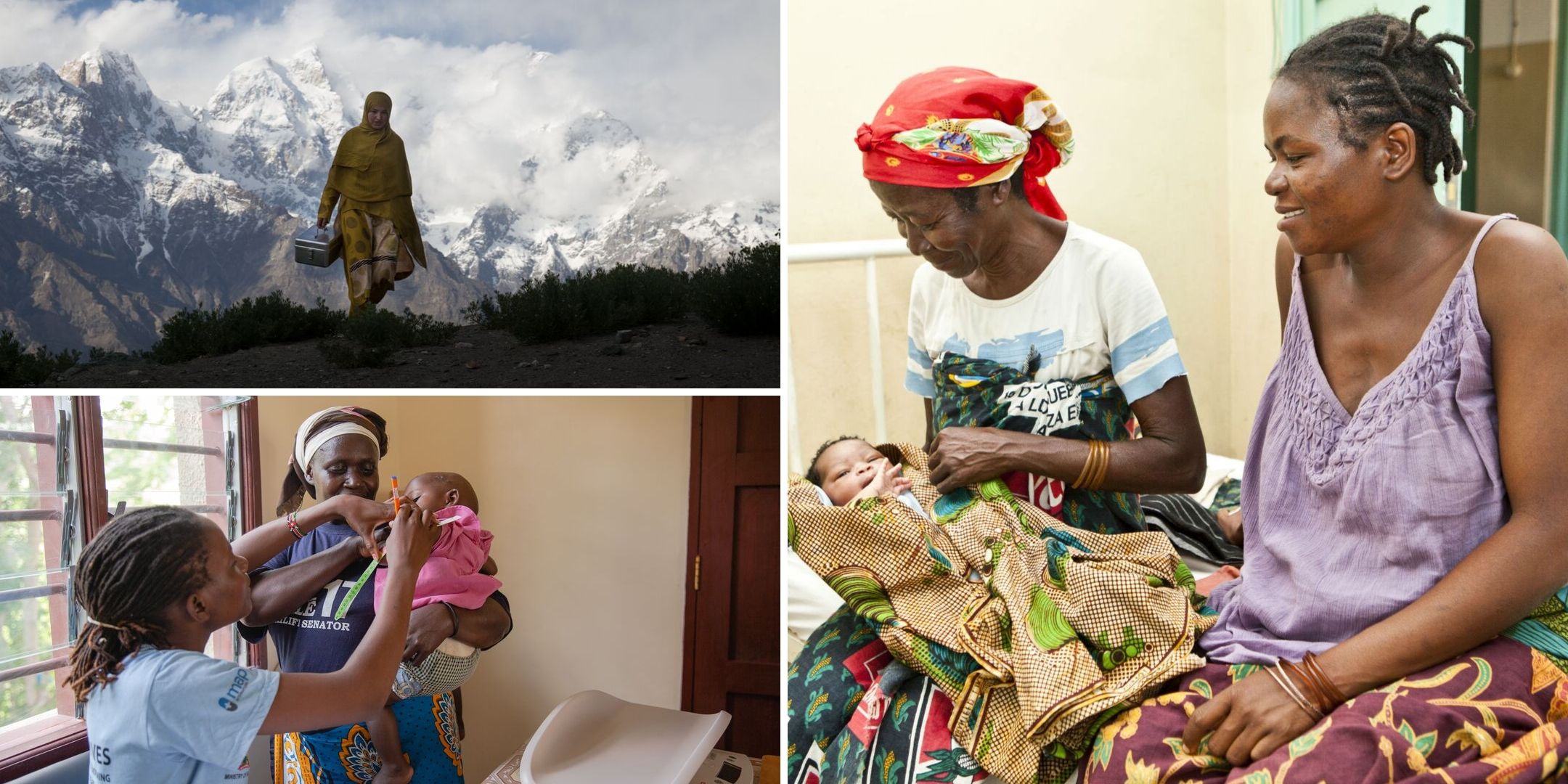 When women and girls are healthy, they are one step closer to reaching their full potential. But in developing countries, the combined effects of gender barriers and inadequate health care often hold them back. As a result, a 15-year-old girl in a low-income country has a one in 45-lifetime risk of dying due to complications in pregnancy or childbirth. This risk is more than 100 times greater than in a high-income country like Canada.
The statistics are sobering, but hope is on the horizon. Join us to hear first-hand accounts of how Canadian-supported initiatives are contributing to improved health and rights for women and girls in Africa and Asia.
The evening will include a moderated armchair conversation, short films, a reception, and the opportunity to explore AKFC's newest exhibit, In a Heartbeat.
Speakers include:
Yasmin Karim, Program Head, Social Sector, Aga Khan Rural Support Programme, Pakistan
Dr. Shahirose Sadrudin Premji, Director and Professor, School of Nursing, York University
Humayoon Helal, National Manager, Health Grants and Compliance, Aga Khan Foundation Afghanistan
Lindsay Mossman, Senior Gender Equality Advisor, Aga Khan Foundation Canada
The event is free, however advance registration is required.

---
Speaker biographies:
Yasmin Karim
Yasmin Karim is the Program Head, Social Sector, Aga Khan Rural Support Programme (AKRSP) Pakistan. Since 2011, Yasmin has worked with AKRSP to design and implement community development programs that drive women's social and economic empowerment. Previously, she worked for the International Rescue Committee, and the Aga Khan Development Network Multi-input Earthquake Reconstruction Programme. In 2005, Yasmin was one of 1000 women collectively nominated for the Nobel Peace Prize through the 1000 Peace Women initiative, and in 2012 she was awarded the Human Rights Defender Award by the Prime Minister of Pakistan.
Lindsay Mossman
Lindsay Mossman is the Senior Gender Equality Advisor at Aga Khan Foundation Canada, where she supports gender equality integration throughout the Foundation's programs. She is a gender specialist with a Master of Arts in International Affairs from the Norman Paterson School of International Affairs and over ten years of experience promoting women's rights and gender equality in Canada and overseas. Lindsay has particular expertise in gender analysis and mainstreaming, program development, capacity building, coaching and training. She was the CEO of a gender equality consulting firm that she founded in Kigali, Rwanda, which supports development partners, NGOs and private institutions to integrate gender equality in their organisations.
Dr. Shahirose Sadrudin Premji
Shahirose Sadrudin Premji is Director and Professor is Professor and Director of the School of Nursing, Faculty of Health at York University.   She has over 20 years' of experience in newborn health and has practiced clinically and provided technical expertise in countries such as Australia, China, Kenya, Tanzania, Pakistan, Syria, and Uganda. She spent two years as an Associate University Professor at Aga Khan University's School of Nursing. Dr. Premji leads an international team of academics, clinicians, and policy decision-makers that examines the role of psychosocial factors as both risk factors and targets of intervention to prevent preterm birth.  Dr. Premji is the recipient of the Jeanne Mance Award which is the highest award given by the Canadian Nurses Association. In 2017 the Canadian Nurses Association honored Dr. Premji as 150 Nurses for Canada for her pioneering work in health innovation in Canada and globally. She is also the recipient of the College & Association of Registered Nurses of Alberta's Centennial Award and has been inducted as a Fellow in the American Academy of Nursing.
Dr. Humayoon Helal
Dr. Humayoon Helal is the National Manager, Health Grants and Compliance at Aga Khan Foundation Afghanistan. He is a medical doctor and holds a Bachelor's degree in Medicine (MD) from Nangarhar University (2004) and a Master's degree in Public Health (MPH) from ABASYN Post Graduate University Pakistan (2010). Helal also has a post-graduate diploma in hospital management from International Institute of Health Management and Research New Delhi.  Over the last 14 years Helal has served the health system of Afghanistan in various capacities, including as health program director, program manager, technical manager, community based health care manager, Master Trainer (Gender and health) and health supervisor with international organizations working in Afghanistan.  Since April 2016 he has served as the National Manager for health grants and compliance at AKF Afghanistan. Helal has experience in health care service delivery, community health and hospital care, grants management, fundraising, building partnerships, human resource development, and gender mainstreaming and emergency and disaster management at national level.