Volunteers are key to our success. Their contributions of skill, talent, and time, fuel every level of our work in Canada and around the world.
Read the stories of just a few of our amazing volunteers below.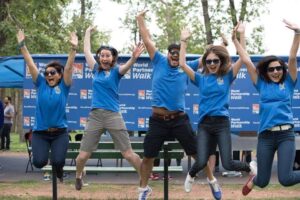 For Habiba Tanha, the World Partnership Walk is a cause that has always been close to home. Having moved to Canada from Afghanistan at a young age, she is personally aware of the real impact of the work Aga Khan Foundation Canada supports in communities across Africa and Asia.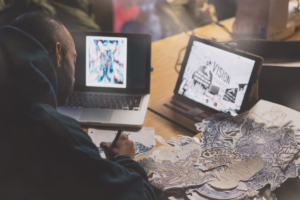 "World Partnership Walk has been part of our community since I was born. It was an annual event for my family. Since I was a kid, I was out there finding sponsors, collecting money, fundraising, and participating in activities," says Arfie Lalani. As he grew up, his experience of the Walk campaign evolved as well.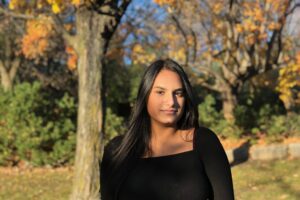 When she isn't studying, Inaara Jivraj is volunteering and giving back to her community, harnessing a multitude of skills and experiences along the way. As a long-time volunteer for Aga Khan Foundation Canada (AKFC), Inaara is a prime example of driven and ambitious youth who look to the future with optimism and hope.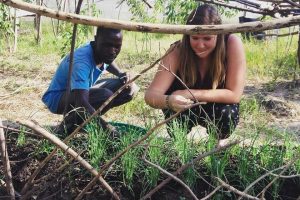 The Development Champions are a group of dedicated volunteers from across Canada who share personal stories about their experiences in international development to promote discussion and learning on global issues.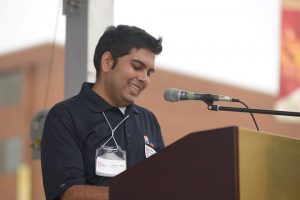 "It had become a tradition for some of us on Walk day to gather around at noon and print the fundraising results together. Looking at that final total was always a heartwarming feeling because it reminds you of what is possible when people coast-to-coast come together and unite around a cause."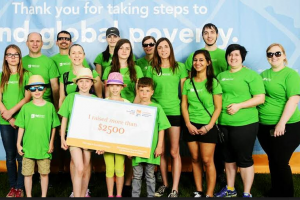 Drawing on her childhood in Uganda, Tabish channels her "river" into her role as a workplace team captain for the World Partnership Walk.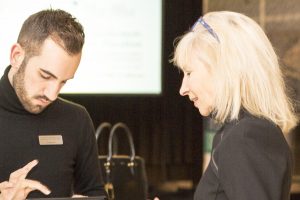 For more than 35 years, Aga Khan Foundation Canada has brought the best of Canada to the world to change people's lives for the better. From the very beginning, volunteers have been at the heart of our work.
First-time School Team Captain Shreya Gandhi feels it is important that young people in Canada understand the challenges of those living in poorer parts of the world: "We need to look past ourselves, and to a greater purpose," Shreya said.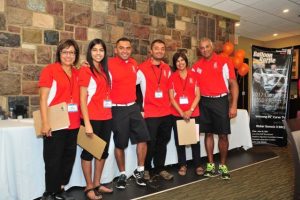 "I was lucky enough to be born in this developed country, with everything I could ever need at my fingertips. It is devastating to think that this was not the case for my parents and is still not the case for millions of people on this planet." Raeesa Mohamed, World Partnership Golf (WPG) Volunteer, Edmonton, AB.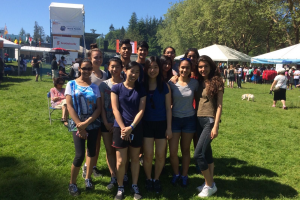 "World Partnership Walk is a cause that is personally very close to me. From a young age, I learned how one individual can truly make an impact, no matter how many miles, cultures, or barriers there are between them. I immediately knew I wanted to be a part of this amazing movement."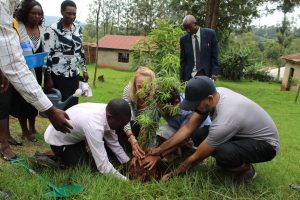 As September turned into October, six Canadians from different walks of life embarked on a journey through Kenya to get a glimpse into the work we are supporting around the world.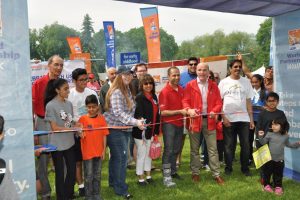 "I think that there is an adrenaline that you get from volunteering. It is very, very satisfying to see the difference I am making!" — Naz Hasham, World Partnership Walk and Golf volunteer, Edmonton, AB.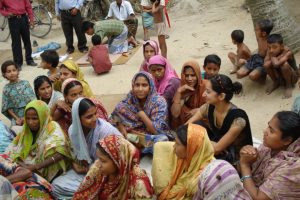 We all bring something home from our travels. Sometimes it's a great story, other times a sentimental object.
For Zahra Esmail, her overseas experience has brought valuable insight into her current role as Executive Director at the South Vancouver Neighbourhood House.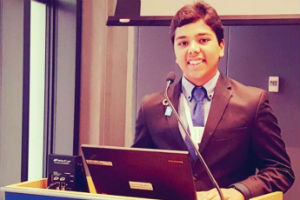 In August 2017, AKFC and World Partnership Walk volunteer Moiz Lakhani travelled to New York for the United Nations Youth Assembly. He took over our social media channels to share his experience.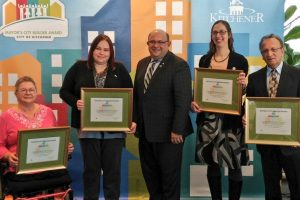 A community is only as strong as the people who build it up. On January 7, 2018, the City of Kitchener recognized some of its outstanding "city builders": citizens committed to making their community a better place today and in the future. One of those recognized was longtime World Partnership Walk volunteer Basheer Habib.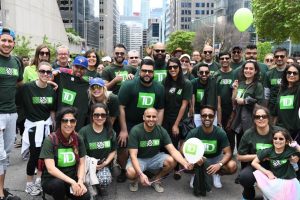 Faheem Savja and Jamil Daya, founding members of the Toronto TD workplace team and joint 2018 Team Captains, believe there are many benefits to starting a workplace team for World Partnership Walk.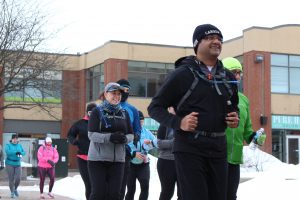 Zia Nathoo's red shoes hit the snowy pavement as he accompanied a team of runners down Centrum Boulevard in Orleans, a suburb in Ottawa. He knew the runners were doing more than just getting fit; they were also helping improve life for communities overseas.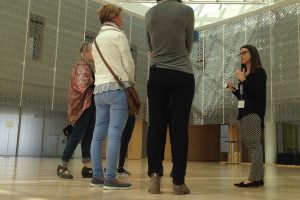 A unique volunteer program in Ottawa introduces visitors to the work of the Aga Khan Development Network and the Global Centre for Pluralism. Jointly managed by Aga Khan Foundation Canada and the Centre, the Visitor Program mobilizes volunteers to help host events and provide tours that showcase the historic architecture of the Centre and the award-winning design of the Delegation of the Ismaili Imamat.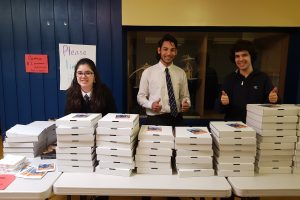 For Farah Caflisch, getting involved with World Partnership Walk all started with her mom. "She got me interested in going to the Walk and helping out in Vancouver. [So] when I moved to Victoria, I started attending the Walk here," she said.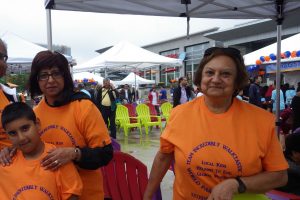 The homemade bookmarks that Adeel Kara sells to raise money for the World Partnership Walk have a history – one that goes back two generations.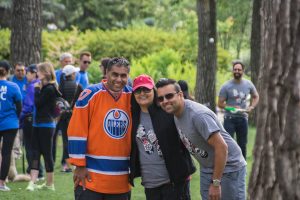 If you happen to stroll into the Calgary World Partnership Walk early in the day, you might see a bit of friendly competition out in the park.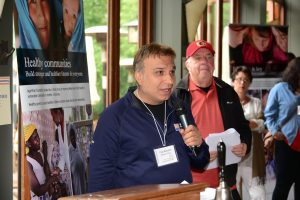 Fiaz Basaria has leadership on his mind.  As the National Chair for World Partnership Walk, he is at the helm of a major fundraising campaign. Charged with finding and supporting incredible volunteer leaders, his main objectives are to raise both millions of dollars and awareness of the difference Aga Khan Foundation Canada (AKFC) makes around the world.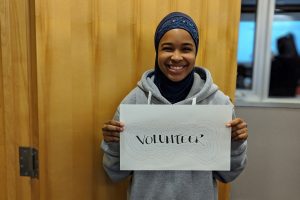 Across the country, World Partnership Walk volunteers are already hard at work inspiring others to get involved, making connections, and building enthusiasm. Asiyah Robinson, who has participated in the Walk for four years, first as a Walk Day volunteer and now as a leader on the core team, has made it her mission to grow the Walk community in Victoria.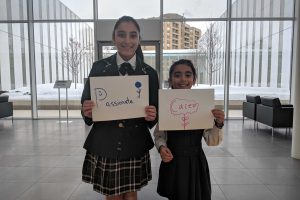 Khaliya and Kianna Thawer are the team captains of Ottawa's "Inspired Girls" World Partnership Walk team, a name that was inspired by their school's motto of inspiring each girl to reach their full potential.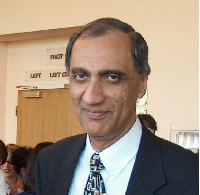 For Nizar Mitha, connecting with people is part of who he is – whether it's learning about persons of the past through his stamp collection or building face-to-face relationships within his own community in Edmonton.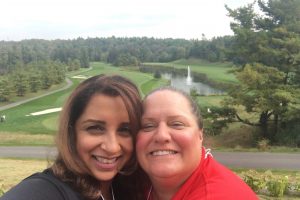 Nearly a decade after being diagnosed with psoriatic arthritis, Karen Schilling's best friend, Farzana Jamal, approached her with an opportunity that would profoundly change her life. She invited Karen to volunteer for World Partnership Golf.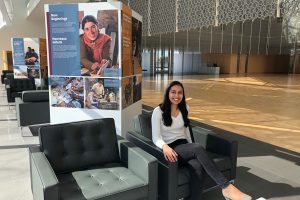 Yasmin Rajwani has volunteered with Aga Khan Foundation Canada (AKFC) for years. She started as a fundraiser for World Partnership Walk in British Columbia, and quickly moved up to school district team captain. But when she moved to Ottawa for university, Yasmin started volunteering at the Delegation of the Ismaili Imamat.