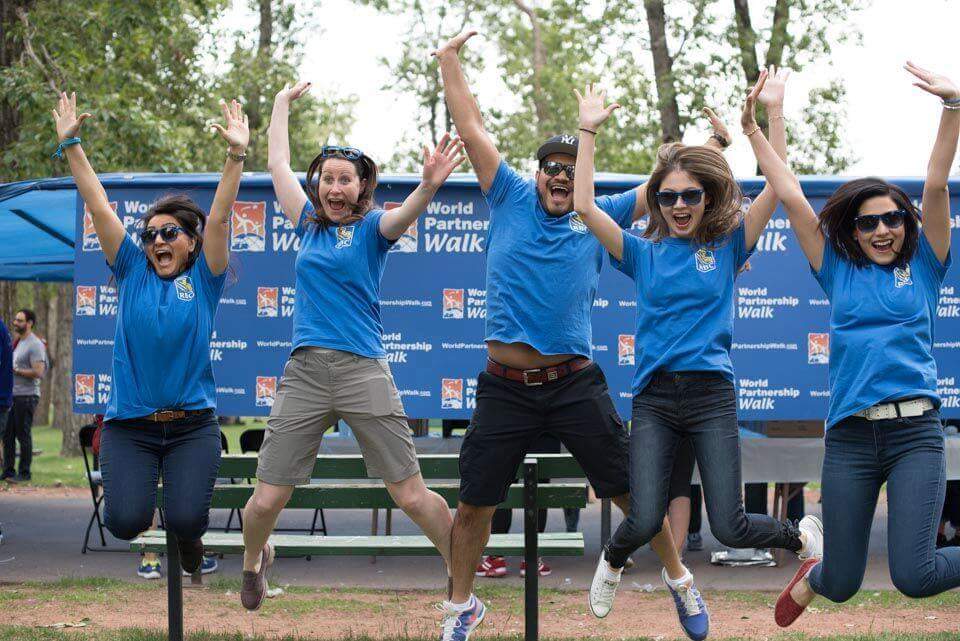 For Habiba Tanha, the World Partnership Walk is a cause that has always been close to home.
Having moved to Canada from Afghanistan at a young age, she is personally aware of the real impact of the work Aga Khan Foundation Canada supports in communities across Africa and Asia.
Growing up, the World Partnership Walk was a familiar family tradition. "We just knew that the Walk comes every June, and we would go with our family and community and friends and just attend the Walk," she said. "Ever since I was little, it was always part of [the Ismaili] community."
So, when the opportunity arose to bring the Walk to her workplace, it was a natural fit. "When I started at RBC, I had a manager who was also part of the same community who was really involved with [the Walk]." Her manager made the case to get their workplace more involved in the Walk, and six years later the is still going strong.
"RBC is huge about helping communities prosper, so it was that perfect opportunity for us," said Habiba.
As a team captain in a professional setting, the Walk has evolved into something more meaningful for Habiba. Particularly, the Virtual Voyage experience over the past two years deepened her team's understanding of global issues and how funds raised "make a huge impact on different countries when it comes to global poverty and helping people that are less fortunate," she said.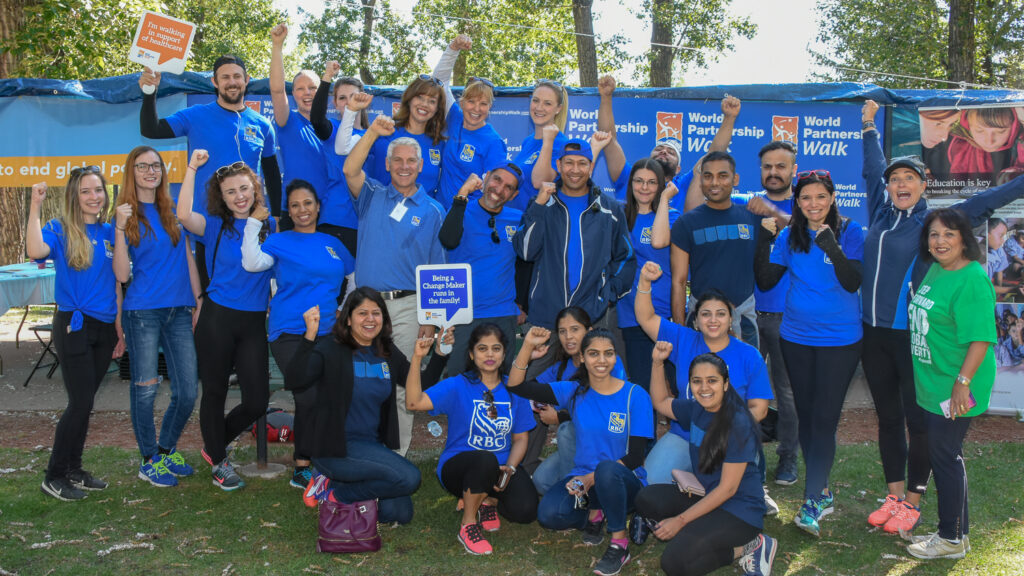 While she enjoys being a Team Captain for the World Partnership Walk, her team's involvement in the corporate games at the Calgary Walk a few years ago was a highlight for Habiba.
"It was huge to see our VP coming out to support [the World Partnership Walk] and just seeing all these RBCers come together, having fun, going on the Walk… it was huge for me!" she said. "I remember my mom was there and she was like, 'Wow, there's so many of you guys!' because we weren't used to seeing that. We were used to just seeing people in your community doing it. It makes [me] feel good that an organization such as RBC is supporting something like this."
This year, Habiba is looking forward to seeing all the RBCers walk in downtown Calgary, wearing their Walk shirts and supporting the cause.
"I'm excited to see all the RBCers get together," she said. "We decided that although it's not going to be a big Walk where everyone gets together, RBC is still going to have their own Walk and we're going to walk for the cause."
"And as we're walking, people will ask us what we're walking for… it'll be good for us to be able to say that this is a cause that we're walking for. I think it will really make a difference," she added.
---