Aga Khan Foundation Canada is a leading global development organization working to tackle the root causes of poverty.​
Since 1980, we have helped create strong community institutions that support sustainable, locally-driven initiatives to improve the lives of millions of people.​
Rooted in Africa, Asia, and the Middle East, Aga Khan Foundation's global staff have unique insights into the complex challenges people face today as well as the opportunities for tomorrow. By combining local knowledge with global best practices, we strive to bring about transformative and long-lasting improvements to the quality of life. Taking a generational approach, we have built the trust required to do this work even in the most fragile contexts. ​
Our programs aim to ensure infants have the best possible start in life; families are healthy and well-nourished; children and young people can access quality learning opportunities and grow to fulfill their potential; and adults can develop future-facing skills so they can gain employment or start their own businesses. We believe women and girls should not be limited in their choices or opportunities and we are dedicated to fostering inclusive communities in which all voices are heard and valued. As our climate changes, we are working with the communities we serve, especially farmers, to adapt to its challenges and opportunities, and contribute to a healthy planet.​
But the issues we face are evolving rapidly. To meet them, we use innovation to empower communities to develop new solutions that can be quickly tested and refined, ensuring they are relevant, feasible, and sustainable.​
In Canada, we undertake a range of initiatives to engage and inform Canadians about global development, channel skills and expertise to support our programs overseas, and promote learning and knowledge exchange within Canada's development sector. Our longstanding relationships in Canada with individual supporters, the private sector, academic institutions, like-minded organizations, and the government – in particular, Global Affairs Canada – make our work possible.
Working alongside Aga Khan Foundation offices globally and the agencies of the Aga Khan Development Network – comprising hospitals, schools, universities, businesses, and climate and cultural programs around the world – we have access to the unique breadth of resources and in-depth know-how of one of the world's most comprehensive organizations dedicated to improving quality of life globally.

AKFC is headquartered in the Delegation of the Ismaili Imamat in Ottawa, Canada.
This facility serves as a representational role for the Imamat and its institutions, offering a centre for building relationships, enabling quiet diplomacy, and disseminating knowledge and information, while reflecting the wide-ranging humanistic and humanitarian agenda of the AKDN.
Our programs
For nearly four decades, we have partnered with the Government of Canada, Canadian institutions, and individual Canadians on hundreds of programs to tackle the root causes of poverty and inequality.
Explore our current and recently completed programs.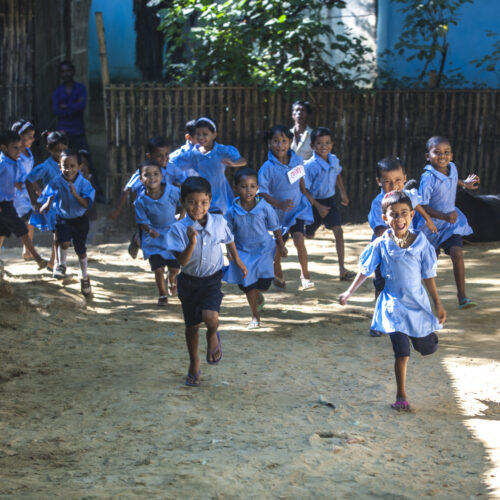 Our people
We have approximately 50 staff members, based in Ottawa and across the country. The team has expertise in community-led development throughout a range of programmatic areas, monitoring and evaluation, gender equality, financial management and compliance, public engagement and fundraising, and non-profit management. We also benefit from the support of thousands of volunteers across Canada.
Ensuring a cohesive strategic direction both nationally and globally, our governance structure contains both a global Board of Directors and a National Committee in Canada.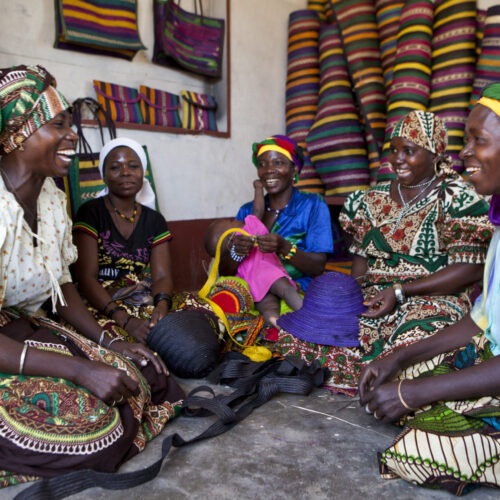 Policies
Gender equality is at the heart of our work in Canada and overseas. AKFC's Gender Equality Policy sets out our perspective on and approach to gender equality.
AKFC is committed to safeguarding, which means we promote respectful relations with and between all staff, associates, beneficiaries, and wider communities with whom it works, and take all reasonable measures to prevent harm.
In Canada, we empower the public to learn about global development, channel skills and expertise to support our work overseas, and promote learning and exchange within the development sector. Thanks to our committed volunteers across the country, we raise millions of dollars every year to support our work in Africa and Asia.
Our most recent fundraising reports are available here.