If you happen to stroll into the Calgary World Partnership Walk early in the day, you might see a bit of friendly competition out in the park.
The woman behind all the fun, also known as Corporate Games, is Tamiza Lakhu. "In my biased opinion, Corporate Games are the best part of the Walk as it kicks off the day with some fun competition.  We have often laughed until our bellies hurt watching some team members go through our challenges!"
Tamiza has been involved with World Partnership Walk for over eight years. "I see how the funds from the Walk help women and girls in other countries empower themselves to make their lives better for themselves as well as for their families. This has been very encouraging for me, and motivates me to help in my small way."
The Corporate Games help get colleagues on the Walk's growing number of workplace teams warmed up for a big day of stepping forward to end global poverty. But these games aren't just ice breakers. Tamiza and her team try to simulate activities played in countries where Aga Khan Foundation Canada is active, "so the games can be an eye-opener in itself."
"We had two members from the Calgary Flames Hockey Team participate in the Corporate Games challenge in the past.  Watching them put on a sari and carry a vessel of water from one point to another on their head was the best," she said.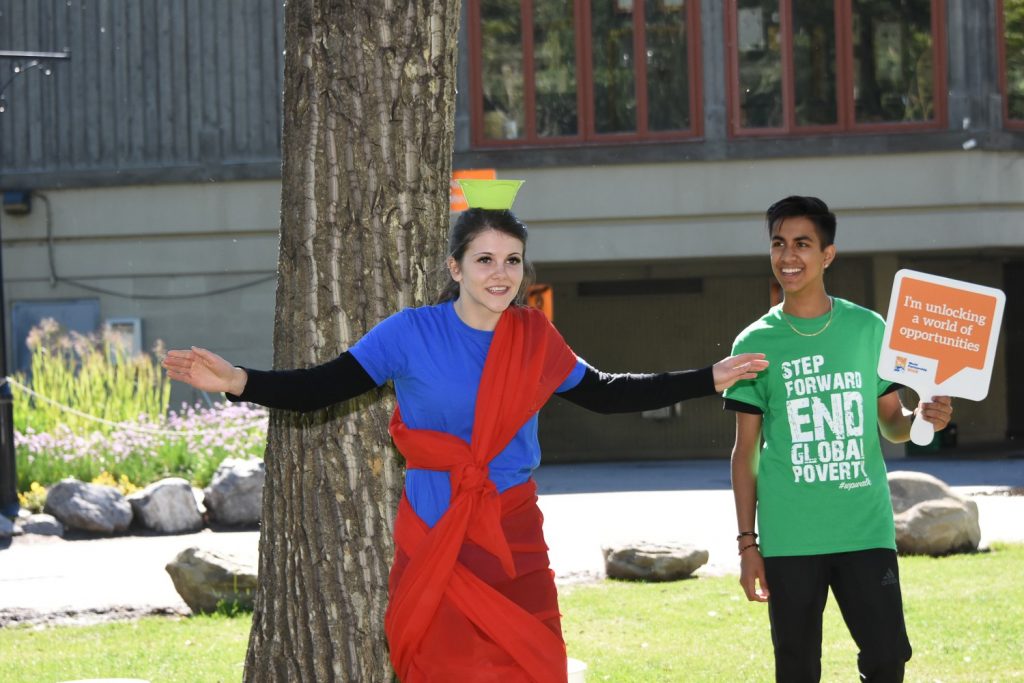 For Tamiza, being a part of World Partnership Walk isn't just about fun and games. "As a woman who is blessed to live in Canada, which allows women to grow, empower themselves, and be independent, successful women, why would I not want that for women across the globe?  World Partnership Walk is a platform that I know will help those women and girls in Africa and Asia, and that is a blessing."