Inaara
 Jivraj is in the last year of her Global and International Studies degree at Carleton University. When she isn't studying, Inaara is volunteering and giving back to her community, harnessing a multitude of skills and experiences along the way. As a long-time volunteer for 
Aga Khan Foundation Canada (AKFC),
Inaara
 is 
a prime example
 of 
driven and ambitious 
youth who 
look to the future with optimism
 and hope
.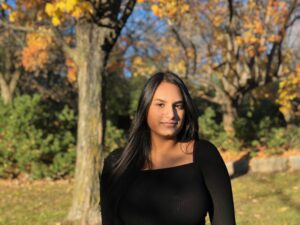 Inaara had first reached out to the AKFC during her undergraduate degree to complement her studies. "I realized that I wanted more practical experience in the field that I'm interested in and tried to volunteer in as many ways as possible just to gain a little bit more experience," she explained. Inaara began helping with everything from data organization and fundraising research to event planning, before supporting the Aga Khan Development Network's (AKDN) environmental sustainability and climate change task force in late 2020.
"There's been a huge push across the AKDN to reduce greenhouse gases, emissions, so we created this task force, including the Global Centre for Pluralism, the Ismaili Council for Canada, AKFC, where we can bring our data and scope on the same page, and see where we can progress together," she explained. As a volunteer, Inaara is involved in administration, events planning, research, and policy work, supporting environmental sustainability initiatives, policies, and programming at the Delegation for the Ismaili Imamat building. Research from organizations like USAID and the Interagency Working Group on Youth Programs on youth and student engagement tells us how their involvement in decision-making not only leads to more effective and sustainable decisions but also contributes to more inclusive communities. Engaged youth are also more likely to have increased confidence and responsibility, and develop the skills needed to be effective leaders. Moreover, engaging and amplifying the voices of young women like Inaara is particularly important, as there is still progress to be made in terms of women's participation in decision-making.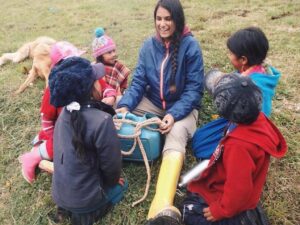 For many students like Inaara, who are nearing the end of their degrees and preparing to transition to a new chapter in their lives, the COVID-19 pandemic created 'a lost year', with many opportunities cancelled or postponed. However, during a year of uncertainty, Inaara remained optimistic and eager to learn. "There's nothing else to do, right? Might as well try to do it all, and especially because I'm young, I feel like my eyes are so open, I feel like having as many experiences as I can," she said.
The flexibility afforded by online learning and working became a silver lining for Inaara during the pandemic. "It gave me the capacity to manage my work however I wanted to, so I was able to juggle many things. I'm someone who likes to do things on my own time," she replied. "We have to adapt to situations, and it's an opportunity to grow in different ways or develop skills." For Inaara, working and studying from home gave her the chance to explore more career paths. In addition to volunteering with AKFC and the AKDN, she took on an internship at the UN, supporting the creation of a youth entrepreneur program targeting multi-barrier youth, and began working full-time at the Institute for Canadian Citizenship (ICC) as an Events Specialist. "I'm just trying to get as much experience as I can as I finish my undergraduate degree," she said.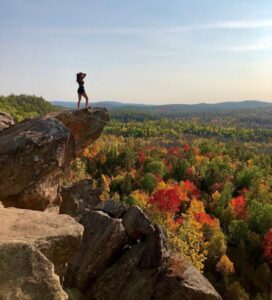 With the numerous and diverse proficiencies cultivated throughout her extensive work and volunteer roles, Inaara is now focusing on her life after school, with an open mind on the different paths it could take.
"My career could be anything from the different initiatives that I'm doing," she said. "My passion is anything where I can feel like I'm having an impact. Something where I feel like I'm contributing to something very important to me, whether it's a local problem or a developing country, or something that helps someone, I feel better about my work."