Inside Afghanistan: Mellissa Fung on Reporting from One of the World's Most Fragile States
November 10, 2014

-

November 19, 2014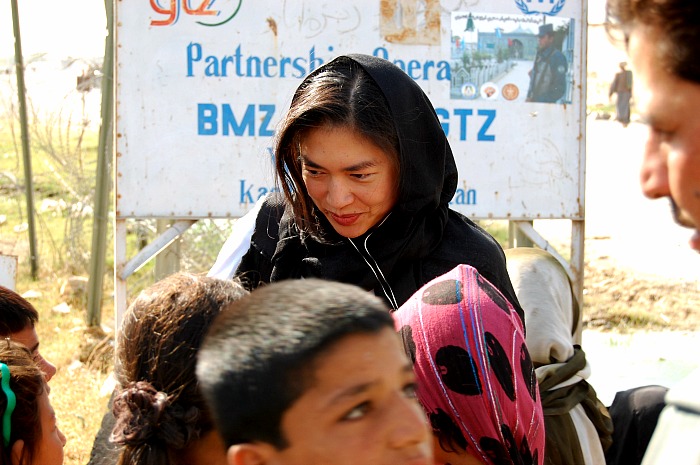 This event was co-presented by Aga Khan Foundation Canada and our partner journalism schools across the country. Mellissa's presentation included an audience Q&A.
Event details:
This event has taken place at University of King's College, Carleton University, Mount Royal University, the University of British Columbia, the University of Regina, Concordia University, and Humber College.
Join the conversation: #InsideAfghanistan
Speakers:
Mellissa Fung
Award-winning journalist and former CBC correspondent Mellissa Fung has been on the frontlines of a wide range of stories on both Canadian and world affairs for the last 20 years. She covered the war in Afghanistan, and produced the award-winning documentaries Canada's Ugly Secret and No Country for Horses. She received the prestigious Gracie Award for her interview Comparing Notes from Captivity. Her bestselling first book, Under an Afghan Sky, chronicles her experience as a hostage after she was kidnapped while on assignment in Afghanistan in 2008. In 2013, Fung returned to Afghanistan to report on the continuing challenges that exist there for women and girls. In addition to the CBC, her work has appeared in The Walrus, The Toronto Star, GlobalPost, and PBS among other publications. She has been featured as a keynote speaker for organizations as diverse as the Women for Women in Afghanistan, the Pulitzer Center on Crisis Reporting, and the American Bar Association. Fung lives in Washington, DC
This series was undertaken with the financial support of the Government of Canada through the Department of Foreign Affairs, Trade and Development.