July 13, 2016 – In 1985, a group of women in Vancouver came together to raise funds to support the work of AKFC. All had come from Africa or Asia and wanted to give back to the communities they left behind. They persuaded 1,000 other Canadians to join them in a walk to fight global poverty and raised $55,000.
That first walk grew into an annual event, held in 10 cities across Canada with the support of tens of thousands of volunteers, corporate sponsors and participants. Today, the Walk continues to connect Canadians from across the country with communities in Africa and Asia working to fight poverty and build a better future together. Here are some of this year's highlights: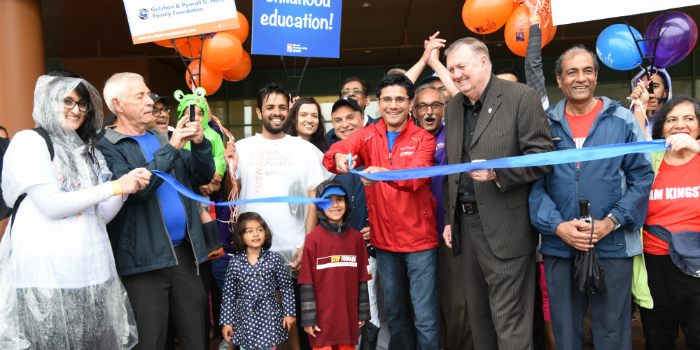 Rain or shine, the Ottawa community supports the World Partnership Walk!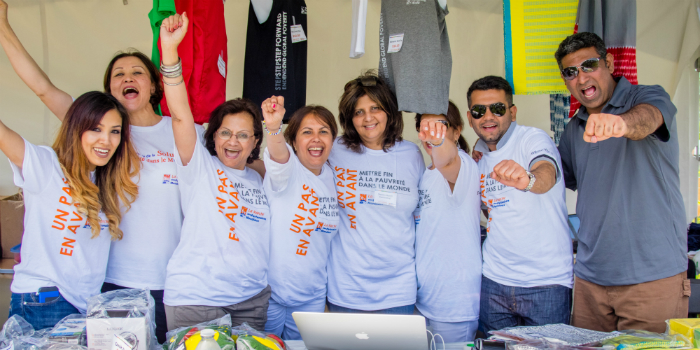 Montreal volunteers shout their enthusiasm.
Young and old walk to fight global poverty in Toronto.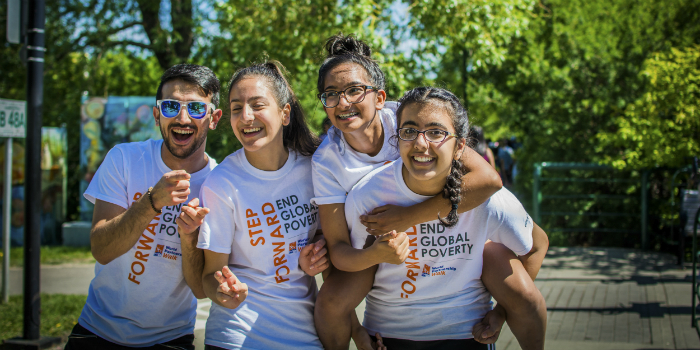 Young global citizens making a difference in Calgary.
Thanks to our dedicated ambassadors, volunteers and donors, the 2016 World Partnership Walk is close to meeting its goal of $8 million. Donations to the Walk go directly to support AKFC's development programs in Africa and Asia – initiatives that enable women and men to lift themselves and their children out of poverty, creating strong, vibrant communities, hospitals, schools and businesses.
It's not too late to join our Walk community in the fight against global poverty. Donate now to help us reach our goal and make a difference in the lives of millions.