Dr. Zahir Moloo returned from a visit to northern Pakistan this April, where he helped upgrade pathology labs at Aga Khan Medical Centres as part of AKFC's Canadian Development Exchange (CADEX) program.
"Being in Pakistan, I was able to appreciate the beautiful mountains, but also see the harsh terrain people here live in and how difficult their lives are. They are such warm, wonderful, and resilient people," said Dr. Moloo. "And workwise, it was nice to know that skills learned in Canada and elsewhere in the developing world are transferable."
Throughout his career, Dr. Moloo has built a wealth of knowledge and expertise in health and pathology. After completing his undergraduate studies at the University of Dar es Salaam in Tanzania, he studied pathology at Western University in London, Ontario. Dr. Moloo went on to work as the Lab Director at Peel Memorial Brampton Hospital (now William Osler) and at Toronto East General Hospital (now Michael Garron), before working in East Africa for 12 years as the Regional Lab Director for Aga Khan University Hospital and Chair of Pathology at Aga Khan University in Nairobi.
Dr. Moloo recently retired, but he decided to start working as a volunteer with Aga Khan Health Services (AKHS) in Tanzania as a Global Lead for Pathology in May 2021. Now, he's supporting AKHS in Pakistan through CADEX.
"I joined CADEX because my experience was well-suited to the consultancy needs," he said.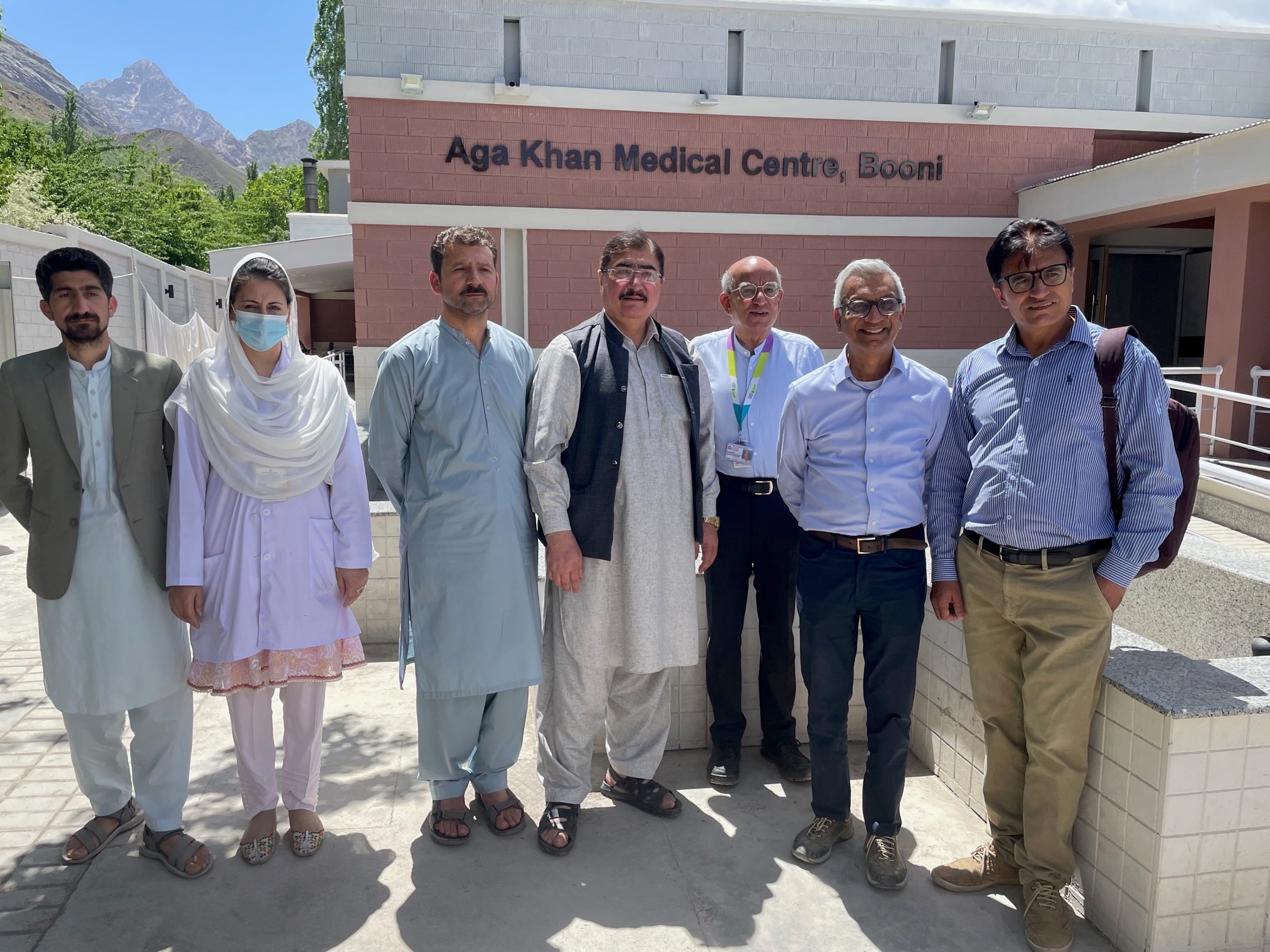 During his CADEX placement, he offered his experience and oversaw many projects to help upgrade facilities and train healthcare workers.
"I helped evaluate AKHS labs in the Gilgit-Baltistan area [of Pakistan], and developed Continuing Medical Education programs for laboratory technologists, which had not been done in a while," he said. Dr. Moloo also worked with local staff to develop plans to improve specimen processing in their labs, and consulted with architects and laboratory teams to renovate existing labs and design facilities for new medical centres.
To those who are thinking of applying to CADEX or pursuing a career in development, Dr. Moloo offered some words of wisdom: "It is critical to understand the local culture, and always involve the local team in decision-making! After all, it is their centre. Build on what is there rather than reinventing the wheel."
AKHS Pakistan asked Dr. Moloo to return in the fall to conduct follow-up sessions and train new staff. The Aga Khan University Hospital in Karachi will also be sending its teams up to northern Pakistan to help support and maintain the labs, and build on the work done by Dr. Moloo.
"I like to give back," said Dr. Moloo. "And as a Canadian, I have a strong desire to work in Canadian-sponsored projects."
---
Since its inception, over 300 Canadians have taken part in AKFC's Canadian Development Exchange (CADEX) program. The CADEX program connects Canadian professionals with agencies across the Aga Khan Development Network, sharing knowledge and strengthening capacities in institutions based in Africa and Asia. Applications for the current cycle are open! Submissions are due September 15, 2022.