Tracey Evans, AKFC Program Officer
East Africa is facing a growing threat: By 2030, cardiovascular diseases are expected to surpass infectious diseases like malaria and HIV/AIDS as a leading cause of death in the region.
Cardiovascular disease is on the rise among the region's young, working population, and the demand for specialists and treatment is far outweighing the supply.
But on my most recent field visit to Nairobi, Kenya, I saw first-hand how medical researchers and professionals in the region are mobilizing to respond to this looming crisis.
The most common victims of cardiovascular disease are the region's poorest populations, with disadvantaged children and young adults accounting for the majority of new patients.
These heart diseases are often the result of rheumatic fever, a preventable inflammatory infection particularly common among poor populations who lack economic security, social stability, and access to proper nutrition and healthcare.
In February, I attended the third annual Heart Symposium hosted by Aga Khan University Hospital Nairobi's Heart and Cancer Centre.
As heart diseases become more common, local medical practitioners need to be properly trained on global best practices in cardiovascular care, such as inserting pacemakers, heart valve replacements, and diagnostic tests.
So this conference brings together global and regional experts, to share their expertise and technologies with East Africa's cardiovascular practitioners.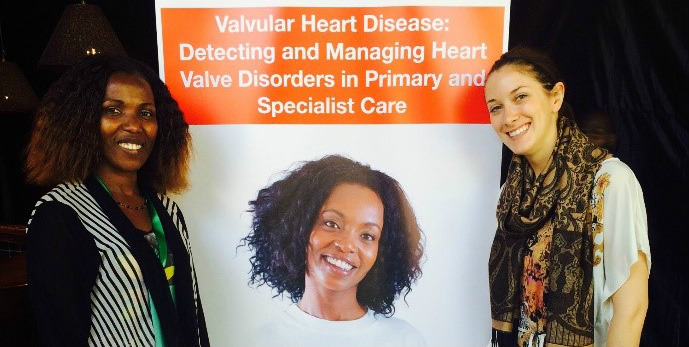 At the symposium, I met Rahab Kathure Kiruja. She has worked as a nurse at Aga Khan University Hospital Nairobi for the past four years, and was one of over a hundred and fifty delegates to attend this year's event.
Many conference delegates say that their day-to-day jobs keep them so busy that they have little time left to focus on emerging trends and technologies in their field. This annual symposium offers nurses like Kiruja an opportunity to step out of the hospital and into the classroom, where world class surgeons, nurses, and practitioners offer hands-on training.
Over the first two days of the conference, delegates attended a series of presentations focusing on various heart diseases and interventions, featuring speakers from around the globe.
The third and final day offered hands-on workshops to practice new surgical, monitoring, and diagnostic skills – including a session where conference delegates practiced open heart valve surgery on a cow heart.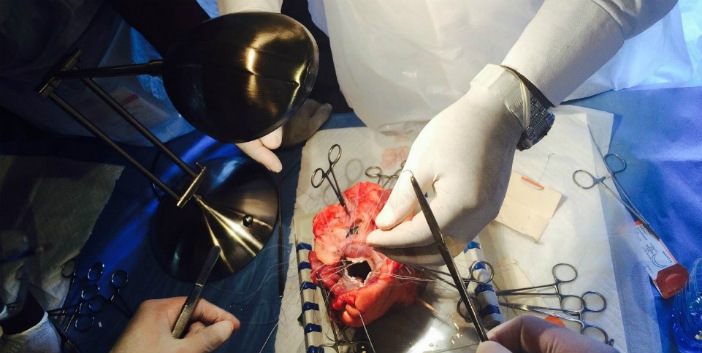 The symposium was funded by Aga Khan Foundation Canada and the Government of Canada, through a partnership with Aga Khan University and the University of Alberta.
As part of this same partnership, Kiruja is now participating in a six-week faculty exchange at the University of Alberta.
These faculty exchanges give practitioners from both Aga Khan University and the University of Alberta the opportunity to learn from one another. As Dr. Wayne Tymchak, Professor of Medicine and Chief for the Division of Cardiology at the University of Alberta, mentioned in his opening address at the symposium, "Everyone involved learns from these kinds of faculty exchanges, including the hosts."
As part of the exchange, Kiruja is learning how the university's cardiovascular department deals with increasingly complex heart disease diagnosis and treatment.
And at the end of the six weeks, she will bring her new knowledge and skills back to Nairobi, where she will help address East Africa's cardiovascular crisis one patient at a time.
Tracey Evans is a Program Officer at Aga Khan Foundation Canada.
Financial support: