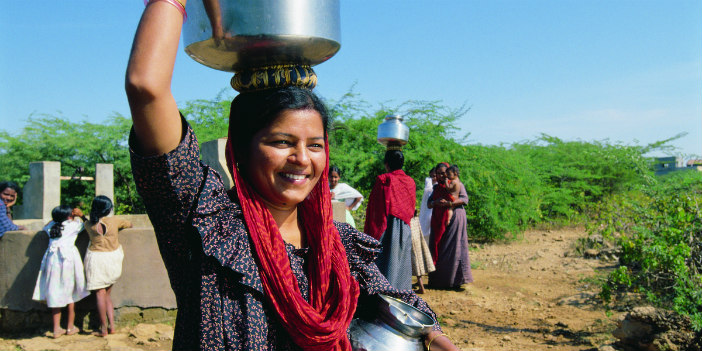 Kokilaben Parmar carries clean water from a well she helped to plan in her community in India. With the support of Canadian programs, she now works to conserve this vital resource. Over-pumping caused ocean water to move inland, affecting the salt levels in the water table.
It's a simple bond between atoms – two hydrogen, one oxygen. It covers almost three-quarters of the world's surface. And it's essential to all living things on the planet.
March 22 marks World Water Day. Most Canadians use water every day without thinking twice: to quench thirst, prepare meals, and bathe. But in the developing world – where clean, safe water can be scarce – these simple daily routines put lives at risk.
More than 650 million people use unsafe sources of water, according to the World Health Organization and UNICEF. And another 2.4 billion don't have proper sanitation services, like sewage systems.
Water and sanitation are a particular challenge in rural areas. While 85 percent of people living in cities in sub-Saharan Africa have access to improved drinking water sources, this rate drops to 53 percent in rural areas.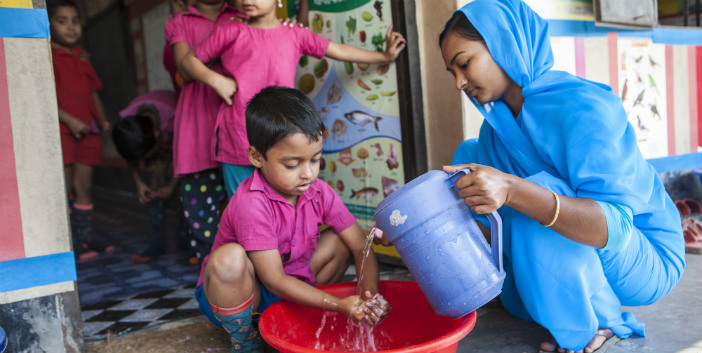 At a daycare in rural Bangladesh, children learn about the importance of handwashing.
Diseases like cholera, which is caused by drinking contaminated water, are a significant issue for poor countries. They overload health care systems, stop children from going to school and stunt their growth, and make it hard for parents to provide for their families – all contributing to the cycle of poverty.
In the grimmest cases, these diseases kill. But they are also preventable.
An 'improved' source of drinking water, like a well, has a dramatically lower risk of contamination compared to water collected from 'surface' sources, like rivers. Often, improved sources are also easier to access, cutting down on the amount of time that people spend fetching water instead of working or going to school.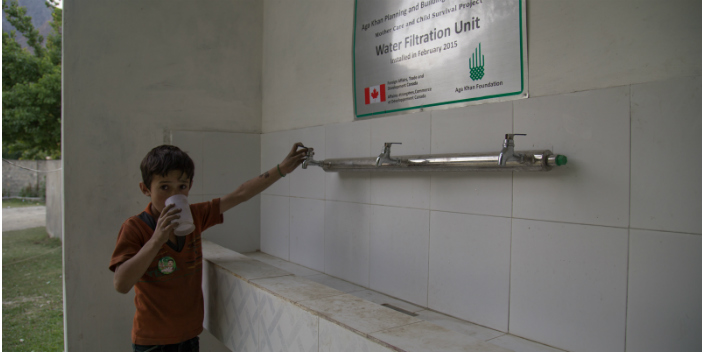 This water filtration unit at the hospital in Chalt, Pakistan – constructed with Canadian support – produces clean drinking water for patients and staff.
Increasing access to clean, safe water is an important part of Aga Khan Foundation Canada's work to improve health in the developing world. Through ongoing work in Afghanistan, Mali, and Pakistan, AKFC has supported the construction of more than 360 improved sources of water, like community water filtration units.
AKFC also supports community education on hygiene and sanitation, to encourage healthier behaviour and practices.
The last 25 years have shown that success is possible: thanks to global efforts, more than two billion people have gained access to safer, cleaner water since 1990. With this increase, the world met the Millennium Development Goal target for drinking water – today, 89 percent of the world's population has access to improved sources of drinking water.