Since 1989, over 500 young Canadians have participated in AKFC's International Youth Fellowship, a program that has launched diverse careers in government, non-profit, media, and finance. Meet some of our current Fellows, who are working in Kenya and the Kyrgyz Republic.
---

Asad Ali grew up in Brampton, Ontario, and is working in Nairobi, Kenya, furthering his passion for economic development and sustainability.
Asad studied business, with minors in history and economics, at Wilfred Laurier University.
"I studied business because it provided a generalist education that I could apply to many fields," said Asad.
In his first year of university, Asad competed in a social innovation challenge, where he and his team researched the struggles faced by adults with autism spectrum disorder in attaining meaningful employment.
"This experience sparked a passion for social innovation which has stayed with me," said Asad, "and the International Youth Fellowship provided a way to pursue this passion from a global standpoint."
As a Sustainability Marketing Fellow, Asad is supporting Tourism Promotion Services, which is part of the Aga Khan Fund for Economic Development. By analyzing existing and emerging practices in Africa, Asad is helping to create sustainability-oriented marketing initiatives and further integrating sustainability into the organization's overarching approach to economic development.
"Sustainability is everything here and being at the forefront of sustainable innovation has been absolutely incredible," said Asad. "Our ability to live and grow sustainably will determine where we are 10 years from now."
Outside of his Fellowship, Asad is taking in the experience of living in Kenya. "Nairobi is wonderful. The people are warm and welcoming, the culture is colourful and vibrant, and the food here is out of this world. I've taken to running recently and have had the opportunity to participate in the Nairobi Standard Chartered Marathon!"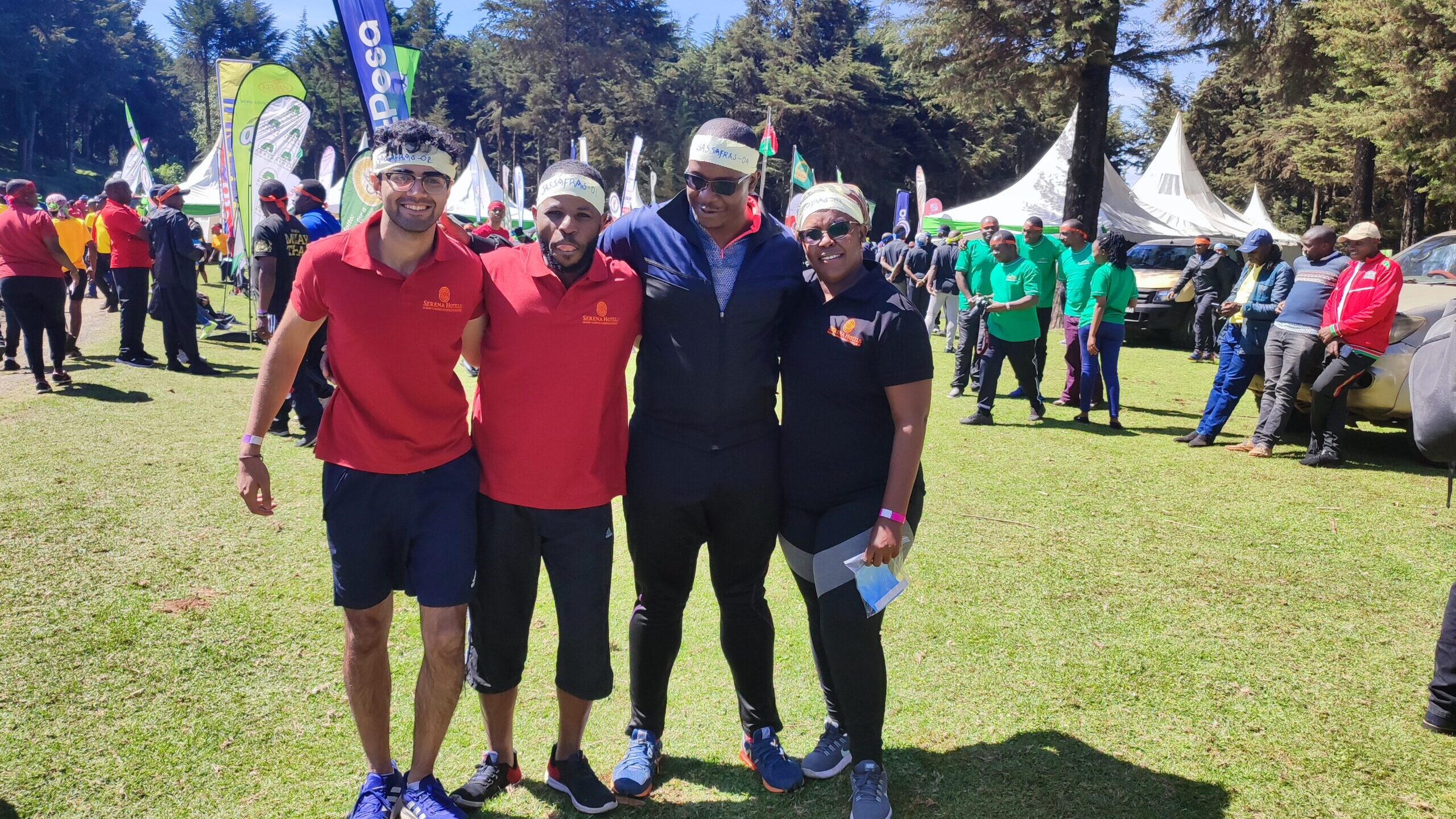 ---
With a degree in conflict studies and human rights, Robin Green has worked in the social services sector for over 10 years.
"In all honesty, I always assumed a career in international development was out of reach. Growing up, you have these big dreams, but I never saw a clear pathway until I saw a youth development opportunity with EQWIP HUBs, [a global youth development initiative]," said Robin.
After graduation, Robin worked in Tanzania as a facilitation and training assistant and then worked on a student refugee program with WUSC. "These opportunities opened up my eyes to the fact that there is room for social work skill sets and background in the international development sphere."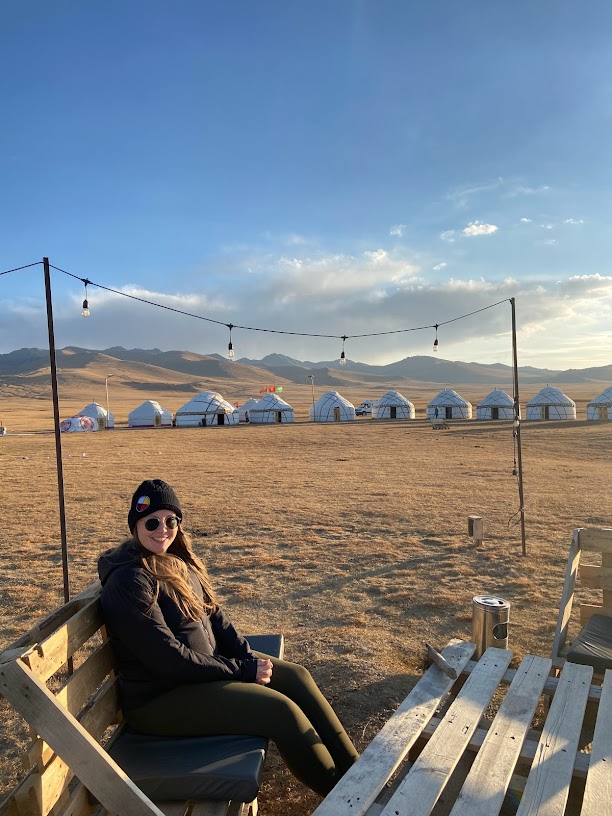 As a Fellow in Bishkek, Kyrgyz Republic, Robin is continuing to use and build her skill set, working on human-centered design and women's economic empowerment programming.
"I'm working with a team that focuses on listening to what beneficiaries need and having them be a part of the solution… Let's listen to what folks need, what they already have, and the skills they can contribute to make it a collaborative process."
For Robin, the highlights of her Fellowship are being able to meet the communities and see the programming in action. "I spent weeks editing documents about agricultural value chains, which I have no background in," she said. "But then I went to see some of these, and suddenly I really cared about the plum value chain! The linkages between the office work and the field really put things into perspective."
---
Growing up in Toronto, Canada, Sean Dillon studied economic history at York University and business administration at Schulich School of Business.
"I'm joining the Fellowship after four years of working for a large corporation in Canada in roles related to data strategy, research, and insights," said Sean. "I've had for a long time, the plan to transition my career into the field of international development but wanted to build up sufficient expertise professionally so I could add as much value as possible when working in countries and cultural contexts different from my own."
For Sean, the Fellowship is providing the perfect bridge to make this jump. As a Regional Data Strategist Fellow, Sean is leveraging his background in data analytics and business strategy in his work with Accelerate Prosperity (AP). Sean is working on data management and reporting, helping AP integrate data into its process, activities, and operations in the Kyrgyz Republic, Tajikistan, Afghanistan, and Pakistan.
"I'm deeply grateful for the opportunity to draw upon and expand my professional experiences to make an impact in an area that is deeply meaningful to me," said Sean.
While not at work, Sean is enjoying the mix of modern and traditional that comes with life in Bishkek.
"Bishkek is a small, tight-knit city, so it's easy to forget that it's the nation's capital, though it still has all the comforts that come with a bustling, global city, like Guatemalan espresso and Italian cheese," said Sean. "The people I've met here have constantly gone out of their way to make me feel welcome and comfortable in my newly-adopted hometown."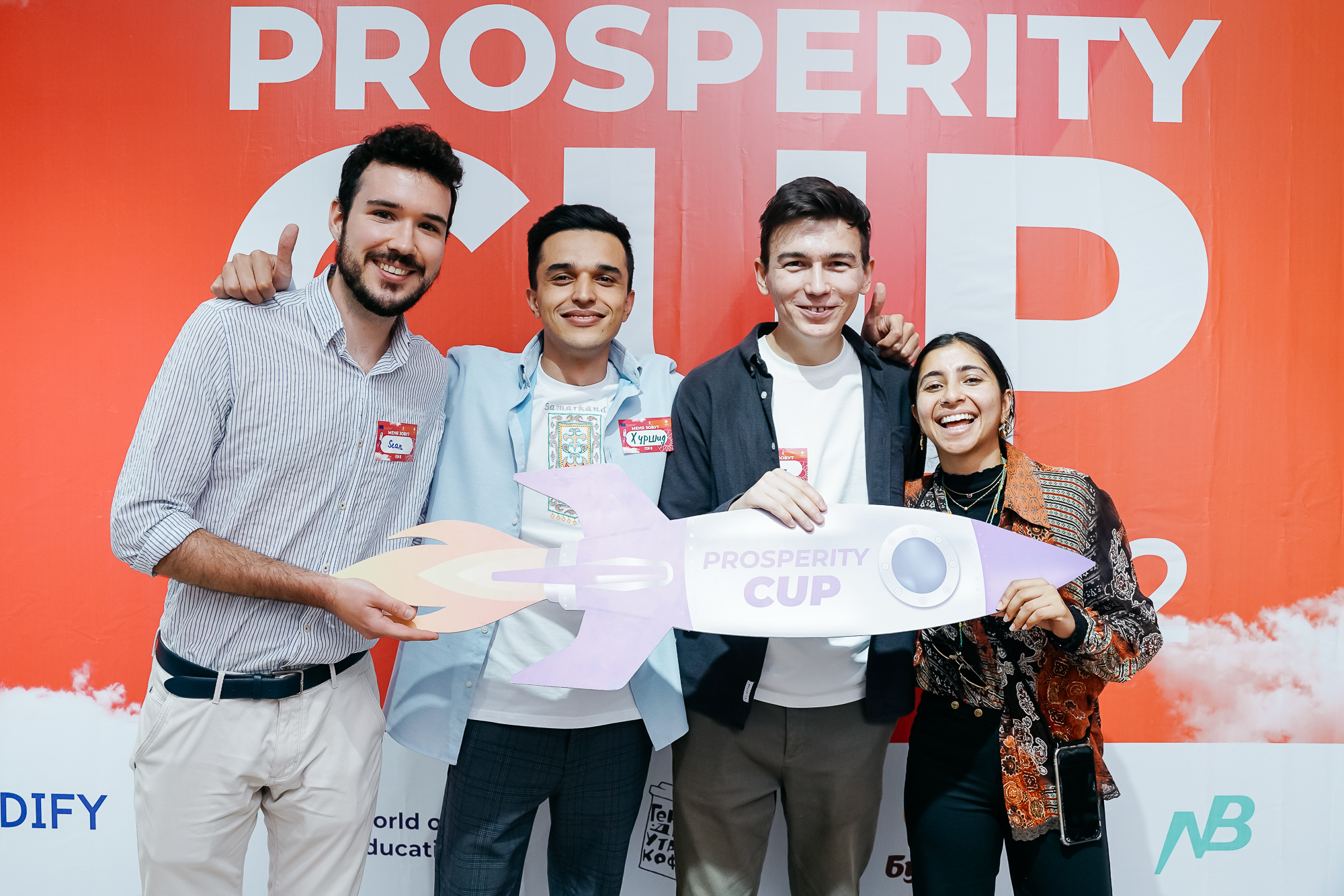 ---
Inspired by our Fellows? Applications for the International Youth Fellowship are open until February 1, 2023! Learn more and apply.