AKFC's International Youth Fellowship Program is a unique opportunity for young leaders in Canada to bring a global dimension to their careers.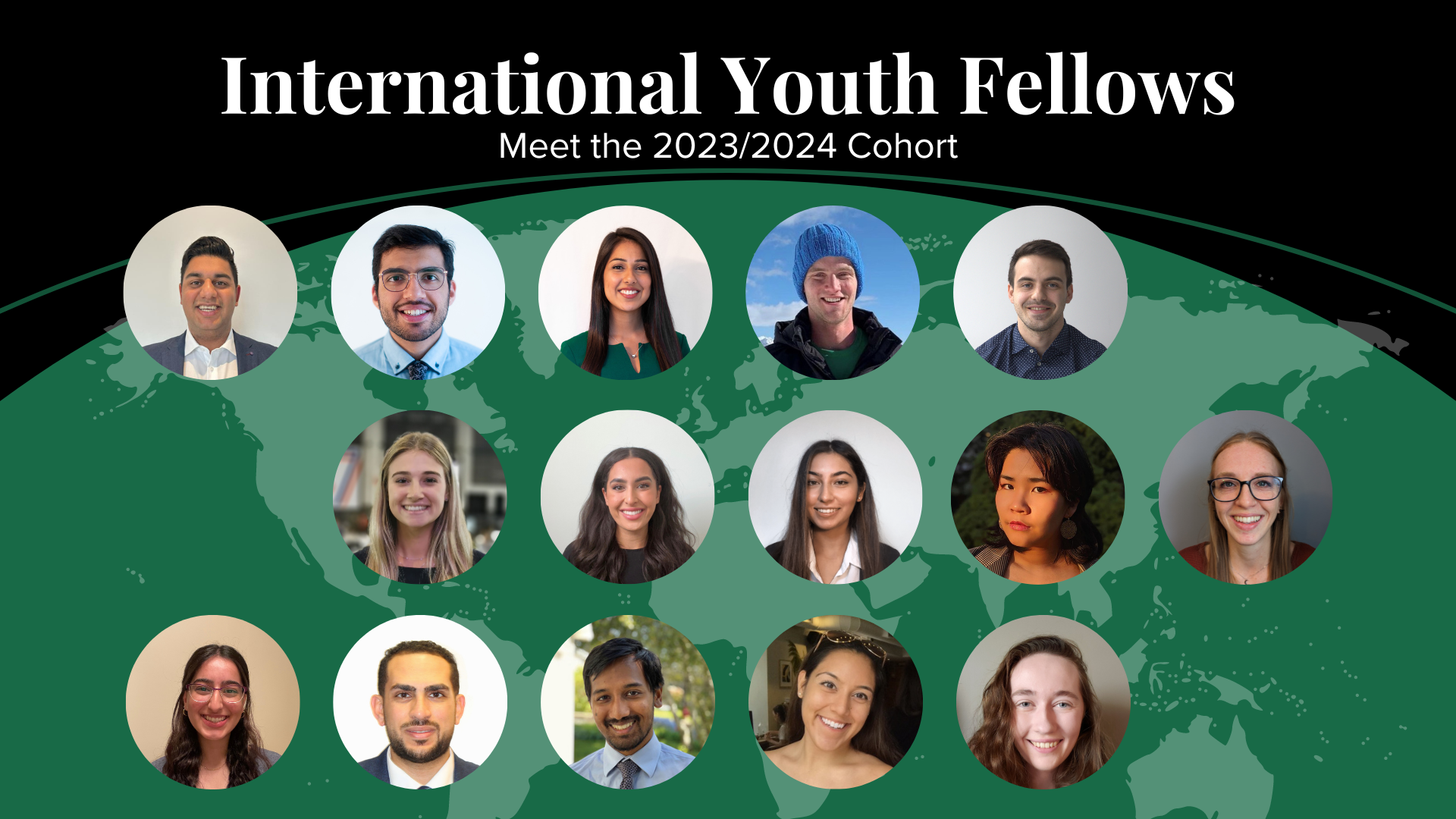 After an intensive training seminar, Fellows embark on an eight-month overseas placement to get hands-on experience in international development while contributing to strong, effective, local institutions in Africa and Asia.
In July, our 2023 cohort departed for their placements in Africa and Asia – as they jetted off, we caught up with JR, Karimah, and Lauren to learn about their journey.
---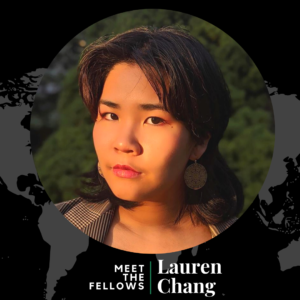 "When you live in a new place, you have the opportunity to learn about the everyday in a very special way – watch the news, figure out how to pay for groceries, learn how to say hello in a new language."
With a Bachelor's in anthropology and Master's in Anthropocene studies, Lauren has always been interested in experiencing the diversity of the world and learning about the intersections between societies and the environment. Her curiosity and keenness to immerse herself in the unfamiliar is what drew her to apply to the Fellowship.
"This is the first time that I've been able to travel and live in East Africa," said Lauren. "It's an amazing opportunity to build relationships with people and places and reflect on my life and where I want to be."
Lauren is working as a Gender Fellow at the Aga Khan University Centre of Excellence in Women and Child Health in Nairobi, Kenya. One of the projects she'll be working on focuses on women working in healthcare during the pandemic, learning more about their experiences to prepare for future crises.
With a diversity of experience in research, conservation, climate change, and sexual health, Lauren is also bringing a learning mindset to her time in Kenya.
"I think I've developed a toolkit I can draw from even if I'm faced with something I've never encountered before," said Lauren. "And there is so much to learn from everyone I'm working with. Every day I experience something new — I try a new fruit, I see a new bird, I learn a bit more about the vast world and my place in it."
Since middle school, JR has been passionate about helping others and making a difference in their lives.
"I have two adopted brothers from Haiti," said JR. "In 2010, we were just adopting my first brother, and he came home a month before the earthquake. When the earthquake struck, I realized that I wanted to do something to help."
Armed with an ice cream machine gifted to him on his birthday, JR began to make dairy-free ice cream to raise money for earthquake relief, transforming the business from a product sold at the local farmers market in Lethbridge, Alberta to one sold across the country.
"At the peak, we were in 800 stores across Canada, so we could donate to local charities in Alberta and international ones," he said.
For JR, his entrepreneurial endeavors and decision to pursue a degree in political science stem from a desire to make a difference and learn about the world. JR hopes that the Fellowship will be a way to combine his interest in international relations with his passion for community engagement and helping others.
As a Partnership and Project Proposal Development Fellow, JR will be working at the University of Central Asia in Bishkek, Kyrgyz Republic. So far, JR has met some new Afghan students, organized student groups to practice speaking English, and has worked on proposals for the US Department of State and Canada's International Development Research Centre.
When asked about what he's most looking forward to in the Kyrgyz Republic, JR's enthusiasm is palpable.
"It's the complete opposite side of the world from where I grew up. It looks like Alberta with the mountains and open fields, but I imagine it'll be so different," said JR. "I'm excited to meet people, to try the food. And the outdoor activities, like hiking and horseback riding."
"I feel like I am a generalist in the field of international development, so I hope to refine my knowledge and figure out how I want to steer the path of my career."
Since finishing her Bachelor of Science in International Nutrition and Master's degree in Globalization and Development, Karimah Naguib has built up a wealth of experience, including working for a UNDP reforestation initiative in Ethiopia, a community-based homelessness prevention and reduction program in Canada, and an education program for UNICEF HQ.
Through the Fellowship, Karimah is going back to what sparked her interest in international development – nutrition. After hearing from a guest lecturer who worked at the World Food Programme during an undergraduate class, Karimah became interested in the intersection between international development, food security, agriculture, and nutrition.
"Nutrition and diets have such long-term impacts across the lifespan," said Karimah. "I haven't gotten to work in international nutrition, which I spent four years studying… so getting this [Fellowship] placement felt like the perfect fit."
As a Regional Nutrition and Food Security Fellow based in Dar es Salaam, Tanzania, Karimah will be supporting nutrition initiatives across AKF East Africa, including looking at ways to integrate nutrition into education and early childhood development programming.
With a bucket list that includes learning Swahili, whitewater rafting in Uganda, and scaling Mount Kilimanjaro, Karimah is eager to make the most of her time in East Africa – both professionally and personally.
"I want to make my time here as meaningful as possible and I think I'll really be able to grow as a person," she said. "I want to learn from the team, use my knowledge, and contribute to something tangible. I think that would be really exciting."
---