Imagine your life without electricity. No phone. No internet. No way to turn the lights on.
We depend on electricity to power our hospitals, to cook our food, to heat our schools, and to run our businesses and industries. Yet, 1.2 billion people, almost one-quarter of humanity, are living without electricity today – mostly in remote, resource-poor regions of the world.
Access to electricity is a key stepping stone in overcoming poverty in rural communities.
Big problem, micro solution
Delivering reliable electricity to remote areas can be challenge, but sometimes the smartest solution is the simplest.
This microhydel in Afghanistan supplies electricity to villagers in the northeast province of Badakhshan, increasing their quality of life and creating new economic opportunities. It is an easily built and managed system of running water, ditches and sluice gates.
In the quest for sustainable energy sources, remote communities in developing countries come with their own set of unique challenges. In the mountainous regions of Central Asia, many villages are far removed from the electricity grid. But these communities do possess ample glacial melt waters and, thanks to longstanding support from Canada, strong village organizations that help guide community development.
Unlike conventional dams, which may cause adverse effects on ecological systems, microhydel systems merely divert water. The solution, pioneered by the Aga Khan Rural Support Programme (AKRSP) in northern Pakistan, involves digging a narrow channel along a hillside to direct water into a series of pipes. The pressure created by the water flowing through the pipes can turn a turbine and produce enough electricity to power a village or even several communities.
The importance of electricity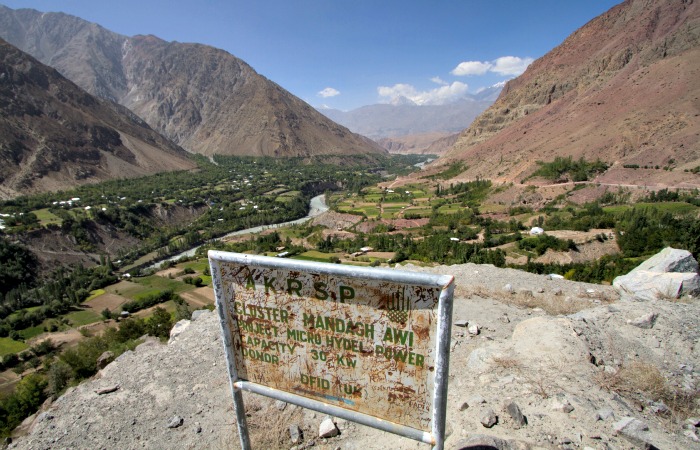 A small hydro dam generates electricity for hundreds of rural households in Chitral district, Pakistan. It is one of nearly 200 microhydels that AKRSP has introduced into this remote, high mountain areas of northern Pakistan. AKRSP works with the community's village organizations to build the knowledge and skills to maintain the microhydel and manage the electricity it generates.
Mr. Sherwalishah received training to oversee his community's microhydel. He has witnessed firsthand how this technology has changed lives for the better, often in unexpected ways.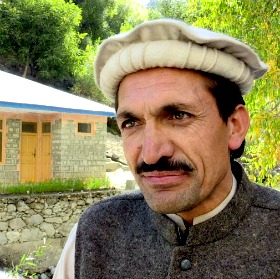 "The lifestyle of the people has changed," he says. "The behaviour of the people has changed. So, it has many impacts on society."
Mr. Sherwalishah describes how electricity has made a large impact in the simplest of ways – from alleviating the burden of grueling household chores, to providing homes with heat and entertainment, to giving children the ability to study safely.
Prior to having electricity, families in his village – like most communities in remote villages across the region – relied on lamps fueled by kerosene oil. Now, "every student has a room with the facility of electricity" to help him or her study.
This modest solution, offering 150 kW of power, has transformed lives across northern Pakistan and Afghanistan. AKRSP has shared its microhydel experience in other parts of Pakistan and globally, helping to build brighter futures across the developing world.