Swinging ice picks and digging their crampons into the frozen cliff, two young mountaineers edge their way up a vertical wall of ice.
Wearing brightly-coloured snow gear and helmets, they track their progress along nylon ropes anchored above their heads. For these young climbers, reaching the top of the ice fall isn't just about personal achievement – succeeding as a mountaineer means unlocking new opportunities in a region where a steady income can be hard to come by.
Known as the third pole because of its high concentration of glaciers, the Hindu Kush Himalayan region is home to the world's 14 tallest mountains. Five of those peaks are here, in the Gilgit-Baltistan territory of northern Pakistan.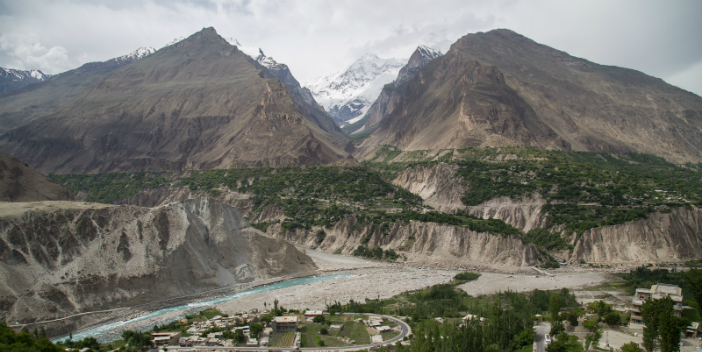 For years, domestic and foreign travellers have flocked to this region in search of adventure. But it is only more recently that Gilgit-Baltistan's snowy peaks have become a pathway to a better future for the region's youth – thanks to an innovative initiative supported by Aga Khan Foundation Canada.
In 2013, world-renowned climber Professor Carlo Alberto Pinelli led a 16-day mountaineering course in Pakistan's Upper Hunza Valley for 23 local youth, including seven women.
The training, run by Mountain Wilderness International, included ice and rock climbing techniques, safety protocols, and environmental protection measures.
The course prepared them to become internationally-certified high-altitude mountaineers, and to train others in mountaineering skills.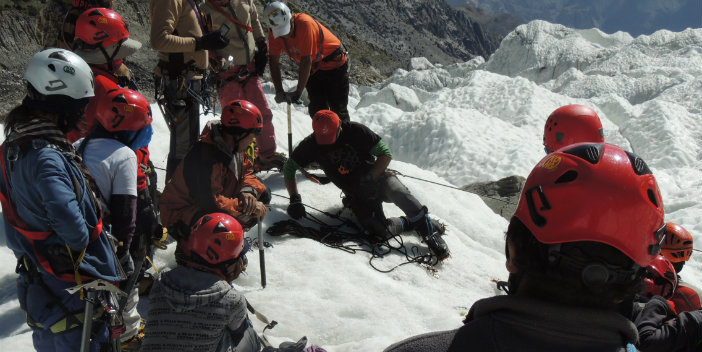 Investing in youth to grow the local economy
While mountaineering is an important source of employment in the region, locals often lack the skills and equipment to assist visiting mountaineers – so foreigners hire Nepalese Sherpa for their treks and expeditions. In 2012, this resulted in a loss of an estimated US $500,000 for the local economy.
Training local youth gives them the skills and certifications they need to meet the growing demand for high-altitude porters and other roles in the mountaineering sector and, in doing so, earn a steady income.
Female role models in a male-dominated profession
In 2009 and 2011, two high-profile, all-female expeditions sparked an interest in mountaineering among women from across Pakistan.
The 2013 training initiative recognized and built on that opportunity. The seven young women who took part in the course are now equipped with mountaineering skills and the knowledge they need to overcome barriers in a male-dominated profession. These women have become role models for girls from their communities, opening a world of new possibilities, even outside the mountaineering profession.
Unlocking leadership potential
Beyond training 23 youth in mountaineering, the course certified qualified participants as trainers. These graduates are now ready to pass on their knowledge to other young people in the region.
Investing in youth is a key factor in breaking the cycle of poverty. Youth who are trained and educated are more employable and better able to contribute to overall economic and social development.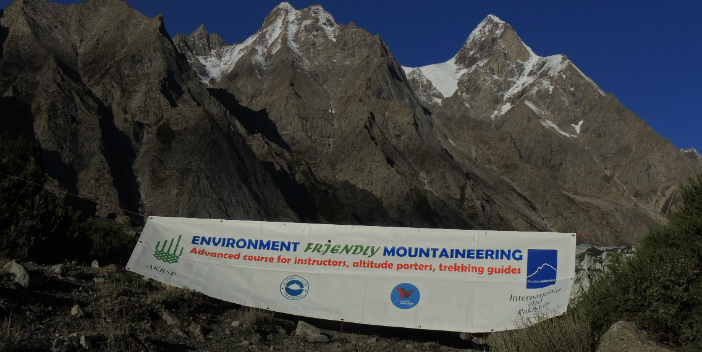 Aga Khan Foundation Canada – with the support of Global Affairs Canada – works with local partners to help young people in northern Pakistan develop the work and leadership skills they need to become active, contributing members of their communities.
Learn more about the other innovative ways this program in northern Pakistan is enabling youth to reach the summit of their potential.