"I think all couples who are expecting a baby should take these classes."
Bektur lives in Kerben, a rural community located in the Aksy district in northwest Kyrgyz Republic.
He attended a childbirth preparation school with his wife Gulzada, where they were given information about pregnancy and opportunities to practice skills with the support of health professionals, such as recognizing the danger signs during pregnancy and techniques for supporting early childhood development.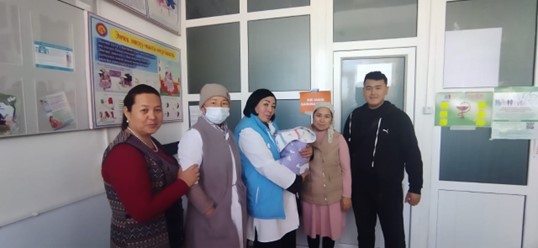 Before, there were no specialized training facilities and equipment for childbirth preparation in Kerben.
But with support from Canada, the general medical centre in Kerben was renovated to improve the facility, with a focus on meeting the needs of women of reproductive age. This included equipment for childbirth preparation schools, where parents are given comprehensive information about health and wellbeing during and after pregnancy. This information helps parents learn about early childhood development, reproductive health and rights, and transform negative perceptions of the childbirth process.
"Before attending childbirth preparation school, I wasn't very interested in the topic and thought men didn't need it. After attending the childbirth preparation school, I realized how important it is to support and help my spouse during pregnancy and afterward," said Bektur.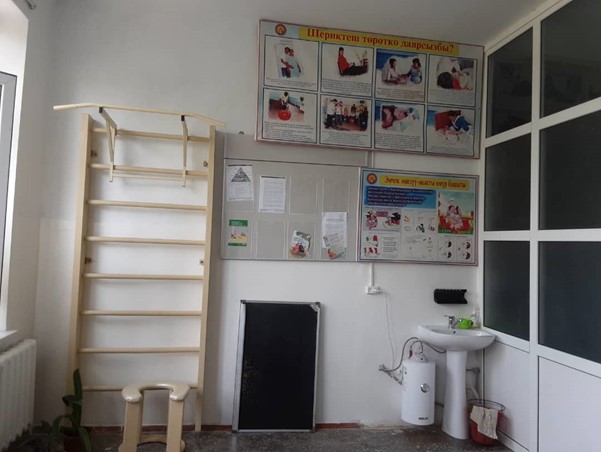 Research shows that when men are engaged during pregnancy and beyond, there are better outcomes for the health of the woman and child and improvements to gender equality in the household. By helping men take on the roles of caregivers and supportive partners, we're helping communities actively promote gender equality by breaking down preconceived gender roles and expectations, and helping to support healthier and brighter futures.
"We believe that the education we received here is for the health of mom and our baby's future," said Bektur.
---
Under the Foundations for Health and Empowerment (F4HE) program, AKFC and Canada are improving the health and wellbeing of women, girls, their families, and their communities, while promoting women's empowerment and gender equality. In the Kyrgyz Republic, renovations for this health facility were implemented by the Mountain Societies Development Support Program and the Ministry of Health of the Kyrgyz Republic.