In conversation with David Beasley, Executive Director of the World Food Programme
December 12, 2018 @ 10:15 am

-

11:45 am

EST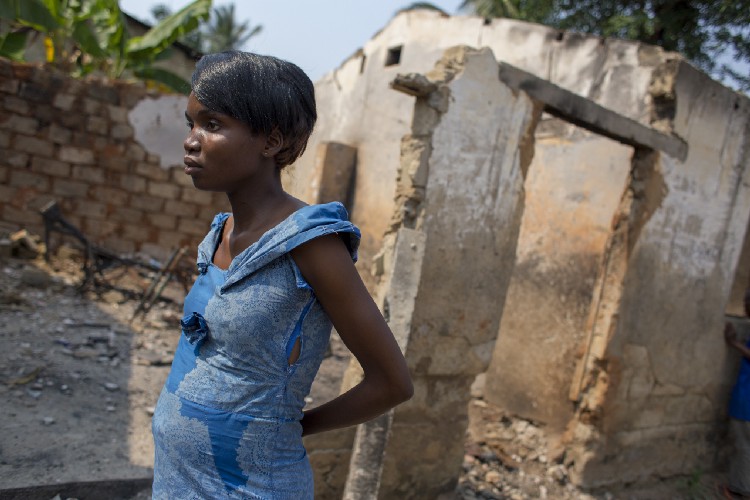 Conflict is one of the main causes of food insecurity and hunger globally today, forcing millions of people to abandon their land, homes and jobs and putting them at risk of hunger or even famine. Today, people living in conflict-stricken areas make up 60 percent of the world's 821 million chronically hungry. They are more than twice as likely to be undernourished as those living in countries at peace.
Please join a conversation with David Beasley, Executive Director of the United Nations World Food Programme (WFP) and Alex Bugailiskis, Canada's Ambassador to Italy and Permanent Representative to the Rome-based Agencies, to discuss effective interventions addressing hunger and conflict.
David Beasley will be drawing on his recent first-hand experiences talking with vulnerable women and girls in the Sahel, Bangladesh, Syria, and Yemen
This armchair discussion will be moderated by Susan Ormiston, Senior Correspondent for CBC.
Doors Open: 9:45 AM
Opening remarks and discussion:  10:15 AM – 11:45 AM
Light refreshments will be served prior to the event.
Register here to attend in person or via webcast.
In partnership:

Financial support:

---
Speaker biographies:
David Beasley, Executive Director of the U.N. World Food Programme: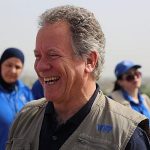 At WFP, Mr. Beasley is putting to use four decades of leadership and communications skills to mobilise more financial support and public awareness for the global fight against hunger. Under Mr Beasley's leadership, WFP kept four countries from slipping into famine in 2017. Mr Beasley is also driving greater focus and attention to WFP's work beyond emergency food assistance, highlighting the fact that longer term development can bring peace and stability to troubled regions.
Before coming to WFP in April 2017, Mr Beasley spent a decade working with high-profile leaders and on-the-ground programme managers in more than 100 countries, directing projects designed to foster peace, reconciliation and economic progress. He travelled to as many as 30 countries a year, organizing, leading or participating in conferences and missions in Kosovo, South Sudan, Sudan, Tunisia and Yemen, among others. His work has allowed him to develop deep relationships with leaders around the world.
As Governor of the U.S. state of South Carolina from 1995 to 1999, Mr Beasley guided the state during years of economic transformation, helping to reshape the state's economy into a healthy, diverse and robust market. Mr Beasley was the first Governor in South Carolina to make a public push for the removal of the Confederate battle flag from the state capitol dome, a move that earned him the John F. Kennedy Profile in Courage Award.
Mr Beasley received his Bachelor's degree from Clemson University and a Doctor of Jurisprudence degree from the University of South Carolina and taught at the Harvard University Kennedy School of Government. He was first elected to public office at the age of 21 as a member of the South Carolina House of Representatives.
Alex Bugailiskis, Canada's Ambassador to Italy and Permanent Representative to the Rome-based Agencies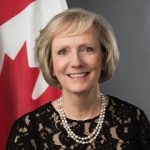 In August 2017, Alex Bugailiskis was appointed as Canada's Ambassador to the Italian Republic, as well as Permanent Representative to the Food and Agriculture Organization of the United Nations, the World Food Programme and the International Fund for Agricultural Development, with concurrent accreditation as Ambassador to the Republic of San Marino, to the Republic of Malta and the Republic of Albania.
In her last assignment at Global Affairs Canada, Alex Bugailiskis was Assistant Deputy Minister for Europe, the Middle East and the Maghreb where she was closely engaged in the resettlement of 40,000 Syrian refugees in Canada and authored a $1.6 billion three year strategy for Iraq and Syria. She was concurrently the Chief Negotiator of the Canada-EU Strategic Partnership Agreement, which was signed in October 2016 and came into provisional application on April 1, 2017.
From October 2013 to October 2015, Ms. Bugailiskis was Canada's Ambassador to the Republic of Poland and hosted the first state visit by the Governor General of Canada and two visits by the Prime Minister.
In 2007, she was appointed as Executive Coordinator for the Americas Strategy and served as Assistant Deputy Minister for Latin America and the Caribbean from 2007-2010. She was Canada's Ambassador to the Republic of Cuba (2003-2007), and Ambassador to the Syrian Arab Republic and High Commissioner to Cyprus (1997-2000).
Ms. Bugailiskis has extensive experience in Central and South America. She previously served as Director General for Latin America and as Director for Central America and Caribbean Affairs and was posted to Guatemala and El Salvador where she supported Canada`s contribution to the UN led peace process. She has also served in West Africa (Ghana) and for the UN Division during Canada`s 1989-1991 Security Council tenure.
Ms. Bugailiskis has received several awards including a Public Service Award for her contribution to the resettlement of Syrian refugees, a Commendation from the Clerk of the Privy Council for her work on the Haiti earthquake (2010), a Merit Award from the Foreign Minister for her contribution to the Summit of the Americas (2001) and was the first recipient of the Canadian Foreign Service Officer of the Year Award (1990) for her work on Namibian independence.
In 2010-2011, Ms. Bugailiskis was concurrently Executive Coordinator for the Business Development Task Force for the 2010 Annual meeting of the Inter-American Development Bank in Calgary, Alberta and the Senior Distinguished Fellow at the Norman Paterson School for International Affairs (NPSIA). During her tenure at NPSIA she co-edited the 2012 Canada Among Nations edition – Canada and Mexico's Unfinished Agenda.
Ms. Bugailiskis has an MA from the Norman Paterson School of International Affairs, at Carleton University. She is married to Lieutenant – Colonel (Retired) Alexander Fieglar and has two children, Henry and Angelica.
Susan Ormiston, CBC senior correspondent for TV, radio and online: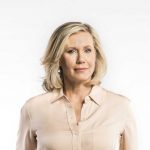 Susan Ormiston has reported from 25 countries and conflict zones including Afghanistan, Egypt, Libya, Ukraine, Lebanon, Syria, and Israel.
She's covered natural and industrial disasters in Haiti, Bangladesh and the Philippines. She's also reported extensively on Nelson Mandela, covering his election as President of South Africa in 1994, and his death nearly 20 years later.
As London correspondent, she covered the European debt crisis, a royal wedding and baby, and the revolutions in Libya, Egypt and Syria. She has also reported on mega-sporting events including the London Olympics and Brazil's World Cup.
For her award-winning journalism, she's captured three Geminis including "Best Reportage" for her work in Afghanistan, and "Best Digital" for a Canadian election special called "Ormiston Online." In 2011 she won a Foreign Press Association award in London.
Ormiston has interviewed a wide range of newsmakers including U.S. President Bill Clinton, former Governor General Michaelle Jean, U.S. Army General Stanley McChrystal, IMF managing director Christine Lagarde, as well as the musicians Céline Dion, Shania Twain, and Sting.
She's a frequent guest host for CBC News Network and CBC programs including The National, The Current, As It Happens. She has also reported for CBC's the fifth estate and Marketplace.
During her time at CTV, Susan was a correspondent and host for W-Five.