Girls Making the Grade: Closing the Education Gap in Fragile Settings
December 7 @ 9:00 am

-

12:00 pm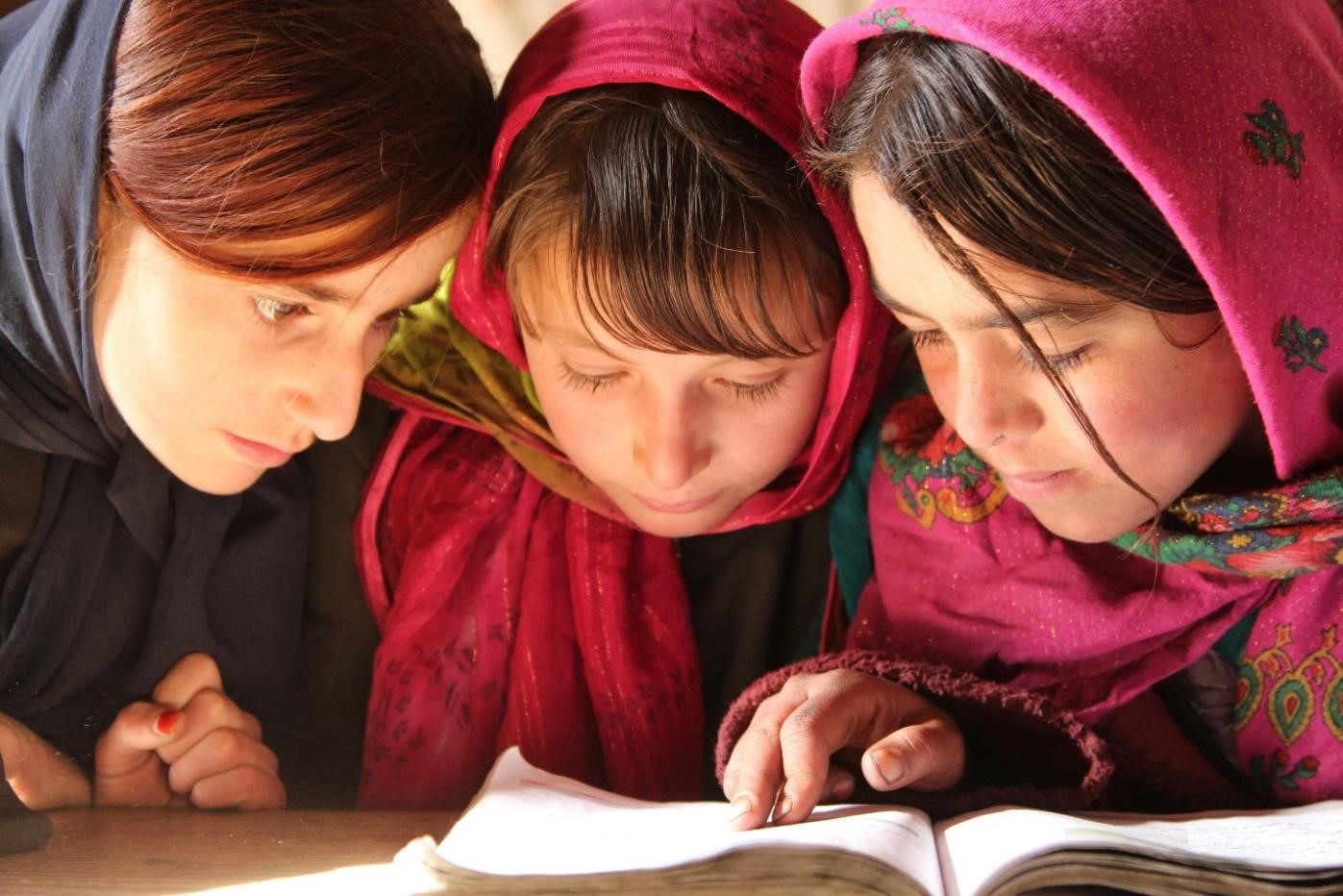 Aga Khan Foundation Canada (AKFC) and World University Service of Canada (WUSC) are pleased to invite you to an event on girls' education in fragile settings.
The Government of Canada is boldly committed to advancing gender equality and women's empowerment. This global commitment has been expressed through the Feminist International Assistance Policy and, more recently, the G7 Declaration on Quality Education for Girls, Adolescent Girls and Women in Developing Countries, as well as the historic G7 investment in education for women and girls in crisis and conflict situations.
This policy environment provides a framework to bring together leading thinkers and experts to discuss innovative approaches to achieving transformative change for women and girls through education in fragile contexts. As stated in the G7 Summit communique, "equal access to quality education is vital to achieve the empowerment and equal opportunity of girls and women, especially in developing contexts and countries struggling with conflict."
This interactive session will bring together practitioners, policymakers, youth and academics to share lessons, challenges and opportunities in achieving access to quality education for girls and adolescent girls in fragile settings and conflict areas.
The program will include presentations, panels, and small group discussions that will allow participants to dive into areas of particular interest to their work. A panel of young women will discuss their educational experiences in conflict-affected areas, helping to ground the conversation in real world experiences.
Confirmed Speakers
Julia Dicum, Deputy Director, Global Affairs Canada
Sarah Holst, Portfolio Lead, Girls Education Challenge
Muno Osman, former WUSC Student Refugee Program participant
Nafisa Shekhova, Global Education Advisor, Aga Khan Foundation
Elizabeth Yom, former WUSC Student Refugee Program participant
Space is limited. Please register in advance.

---
Speaker Bios
Julia Dicum, Deputy Director, Education, Global Affairs Canada
Julia Dicum is the Deputy Director, Education at Global Affairs Canada, where she leads a team that advances education policy analysis and development, multilateral and global programming, and specialist technical advice in education in international development. She has over 25 years of experience teaching, managing programs, researching, publishing and advancing global education policy. She has also worked in the areas of child protection, economic growth, and food security, especially in protracted humanitarian settings. Julia holds a Ph.D. in Comparative International Development Education from OISE at the University of Toronto on learner experience of education during war, refugee, and resettlement experiences.
Sarah Holst, Portfolio Lead, Girls Education Challenge
Sarah is an education and governance expert who is currently the Portfolio Lead for the DFID funded Girls Education Challenge (GEC). She oversees eight different regional portfolio teams who provide support to 42 education organisations globally under the GEC. Sarah is currently overseeing this portfolio of £500 million, which seeks to improve the lives of over 1.4 million marginalised and highly marginalised girls by addressing the key barriers to education in an effort to improve learning outcomes and life opportunities. Previously, Sarah was the GEC Portfolio Manager, based in Kenya, supporting the GEC projects across East Africa. Before joining the GEC Sarah was the Programmes Director for an organisation focusing on education, transparency and accountability programming. She oversaw their programmes across 11 countries, which were mainly implemented within fragile and conflict affected states. Prior to that Sarah's work was focused on enabling access to justice for women and girls as part of broader security sector reform and governance programming.
Nafisa Shekhova, Global Education Advisor, Aga Khan Foundation
Nafisa Shekhova provides strategic direction and support for AKF's global education portfolio and co-leads AKF's Education Improvement Programme. She has been with the AKDN for over 15 years in education-related management and technical roles in Afghanistan and East Africa, and as AKF's Asia Education Advisor. She has also worked as a teacher. Nafisa holds a Bachelor's degree in teaching English as a Second Language from Khorog State University, and a Master's degree in Education (focussed on ECD) from the University of Melbourne. Nafisa is fluent in English, Russian and Tajik.
Muno Osman
Muno Osman is a WUSC Student Refugee Program alumni who was sponsored from Hagadera refugee camp where she grew up. Currently Ms. Osman works as Manager of Social Work with SAGE (Seniors Association of Greater Edmonton), a multi-service organisation focussed on enhancing the quality of life of older persons. Prior to joining SAGE, Ms. Osman worked as Youth Skills Specialist enabling newcomer youth to access job skills training, job placement and career development. Prior to that, Ms. Osman spent time as a Girls' Education Advocate with WUSC's KEEP Program in Kenya where she provided mentoring and counselling to school girls in marginalized communities as well advocated for girl's education in communities across Northern Kenya. Ms. Osman holds a Bachelor of Social Work from Carleton University and Master of Social work with a focus on Community Development and anti-oppressive theory. Muno is fluent English, Somalia, and has some knowledge of Swahili and Arabic.
Dammee Sero
Dammee Sero is originally from Ethiopia but grew up in Kenya as a refugee. Ms. Sero came to Brantford, Ontario in 2012 through the World University Service of Canada, Student Refugee Program (WUSC/SRP) to study and resettle in Canada. She graduated from Wilfrid Laurier University in June of 2017 with an Honours Bachelors of Arts in Human Rights and Human Diversity with Leadership Option. While at Laurier, she received awards such as the 3M National Student Fellowship Award for outstanding leadership in 2016 and she was recognized as an Education Champion in 2017. In summer of 2015, she participated in a human rights field course in Mexico, where she worked with Central American migrants transiting through the country on freight trains. She also went to Ghana, Africa in the summer of 2016 and completed a 90-day internship at a human rights organization in Ghana. Ms. Sero is a passionate poet, activist and a transformational leader. She aspires to further her education and build a foundation that will empower refugee women, girls and other disadvantaged groups to get an education. Currently, she works at Innovation Science and Economic Development (ISED), Canadian Intellectual Property Office (CIPO) in Gatineau, Quebec. Before coming to Canada, Ms. Sero spent a decade in the Kakuma refugee camp in northwestern Kenya with her family. For Ms. Sero, education is the key to empowerment and change. While in Kakuma, she taught girl child education for a year and mobilized parents to send their girls to school.
Elizabeth Agutu
Elizabeth Agutu is Administrative officer with Canada Border Services. She received her Bachelors degree in International Political Economics from Brock University in St Catherine's, Ontario. Before attending Brock University she was a sponsored by World University Services of Canada from Kakuma Refugee Camp in Kenya. Right after graduating, she has been working with Citizenship and Immigration Canada. She then moved back to South Sudan for two years to work with an NGO called Caritas as an Outreach Supervisor. Elizabeth is Interested in International Educational development as well as NGO works because being from a refugee background these organizations played a major role in her life. Amongst her achievements she is happily married and a wonderful mother to her 9-month-old daughter Imani. She currently resides in Toronto.
Reem Alhaj
At 14, Reem Alhaj dropped out of school to work and help her family survive. In 2011, 21 years old, she was working and studying to obtain her secondary education, having realized that education would be critical for her to move forward in life. By the end of the year, Syria's civil unrest boiled over and she had to give up on her education again. She fled Syria seeking work to support her family and try to continue her education. Travelling through the UAE, Jordan, and Lebanon, Ms. Alhaj was unable to find any educational opportunities. After years of searching, she found the Student Refugee Program which helped her resettle and pursue post-secondary education in Canada. She became the Chair of WUSC committee at York University and completed her Honours BA Specialized in Political Science. About to become a Canadian citizen, she's working at Deloitte and happily building a life in Toronto.