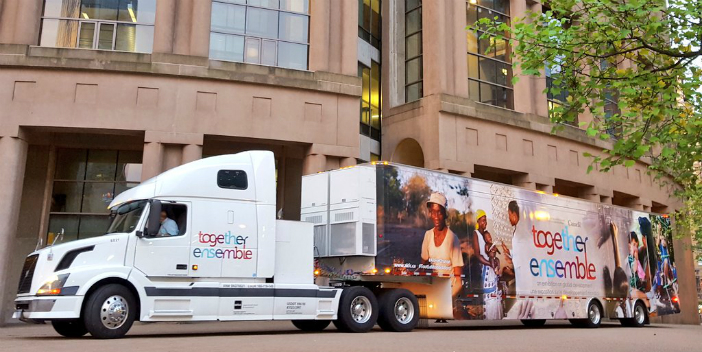 May 15, 2016 – April 28, 2016 marked the successful launch of AKFC's Together exhibition in western Canada. Over 120 people celebrated the launch at CBC studio in Vancouver by experiencing storytelling presentations from four exemplary global citizens:
Ta'Kaiya Blaney – Award-winning Singer and Environmentalist
Derek Gent – Executive Director at Vancity Community Foundation
Andrea Reimer – Vancouver City Councillor
Nareena Switlo – Chief Operating Officer at Naledo Foods and Beverages and AKFC Speaker Bureau Volunteer
Guests were also among the first to hear a live performance of Ta'Kaiya Blaney's new song, "Earth Revolution," which will premiere with a music video on World Environment Day, June 5, 2016. After this inspiring program, guests visited the exhibition to witness its powerful message themselves, and to discover ways that they can get involved as global citizens.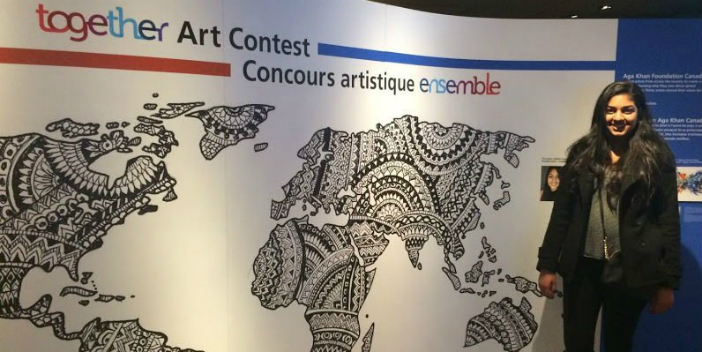 The exhibition then welcomed more than 600 people during a three-day stay at the Vancouver Public Library. Visitors experienced the exhibition's updated designs, met the winner of the Together Art Contest, Shamya Jaffer, and discovered new ways to get involved with in global development.
New venues are updated regularly, including stops in Victoria, Esquimalt, and Coquitlam between May 7 and May 18; the Richmond Night Market on May 20 – 22; and the Vancouver World Partnership Walk on May 29. The exhibition will then travel to Alberta in June, and will be at the Calgary World Partnership Walk on June 5.
Click here to find when the exhibition will be visiting a city near you and share with friends across Canada!

Financial support: