We all have a stake in our collective global future, but no one more than today's young people.
In July, AKFC's 2023-24 cohort of International Youth Fellows are departing on their overseas placements. This year marks the 35th anniversary of the program, and so in June, AKFC hosted "Generation Impact: Young Canadians Making a Difference," to mark this milestone.
Supported by Canada, the Fellowship is a unique opportunity for young leaders in Canada to bring a global dimension to their careers.
The reception brought together current Fellows, about to embark on their overseas placements, and Fellowship alumni, who shared their learnings, challenges, and experiences of working on the ground in some of the world's most challenging environments.
Among the Fellowship alumni was Sean Dillon, who recently returned from his placement in Bishkek, Kyrgyz Republic. Sean worked with Accelerate Prosperity, an organization within the Aga Khan Development Network that provides technical expertise, financing solutions, and market connections to small and growing businesses in Central and South Asia.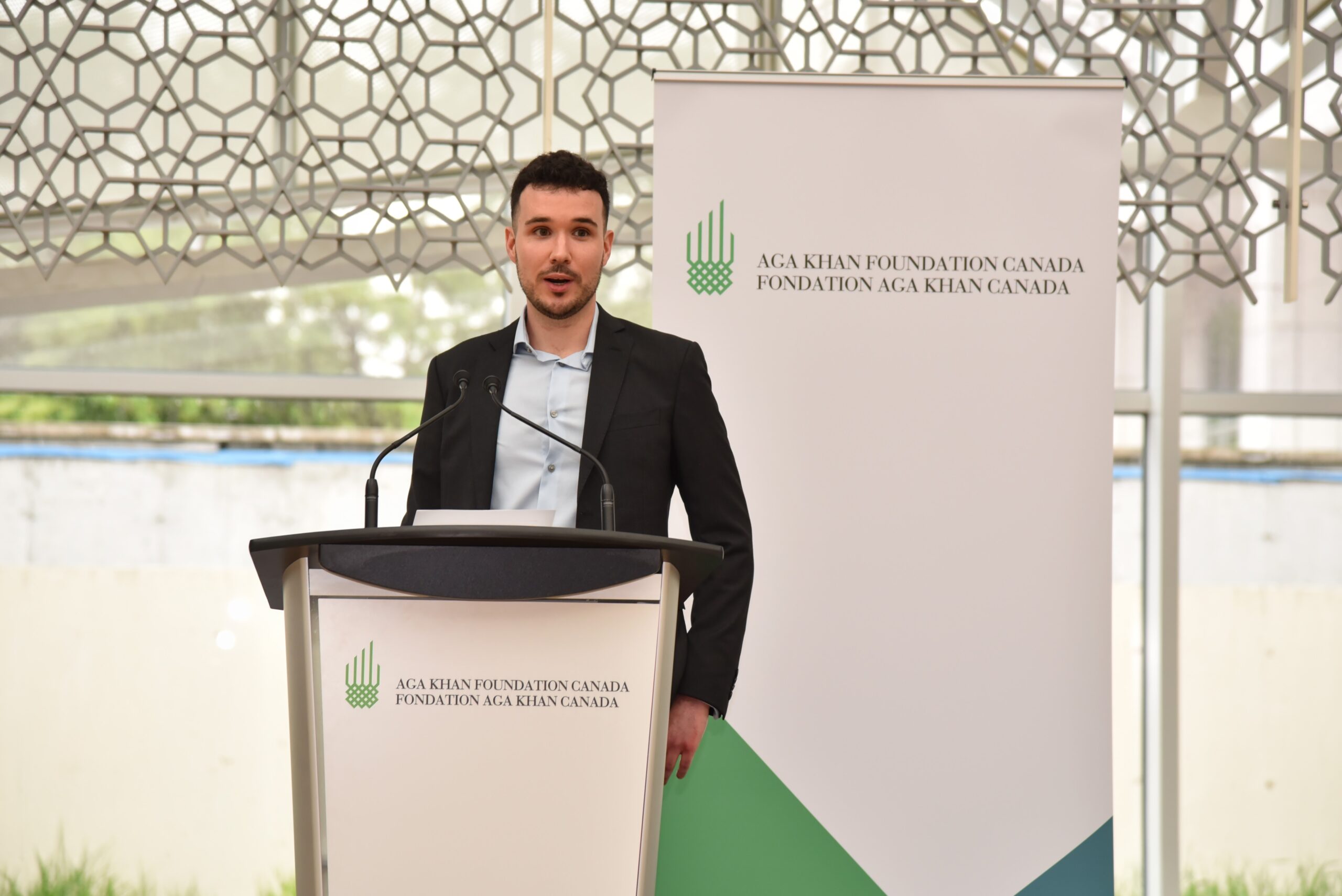 As part of the IYFP, Fellows often send Dispatches from the Field that give first-hand accounts of their experiences and reflections overseas. As part of the event, Sean reflected on his Fellowship experience.
"[Before I was a Fellow], I was working as a data analytics & research manager at the Rogers corporate head office," said Sean. "I applied for the Fellowship as I had been searching for a long time to utilize my technical skills to give back to the world, and particularly I was looking for a way to make a global impact outside of Canada with the professional background that I had."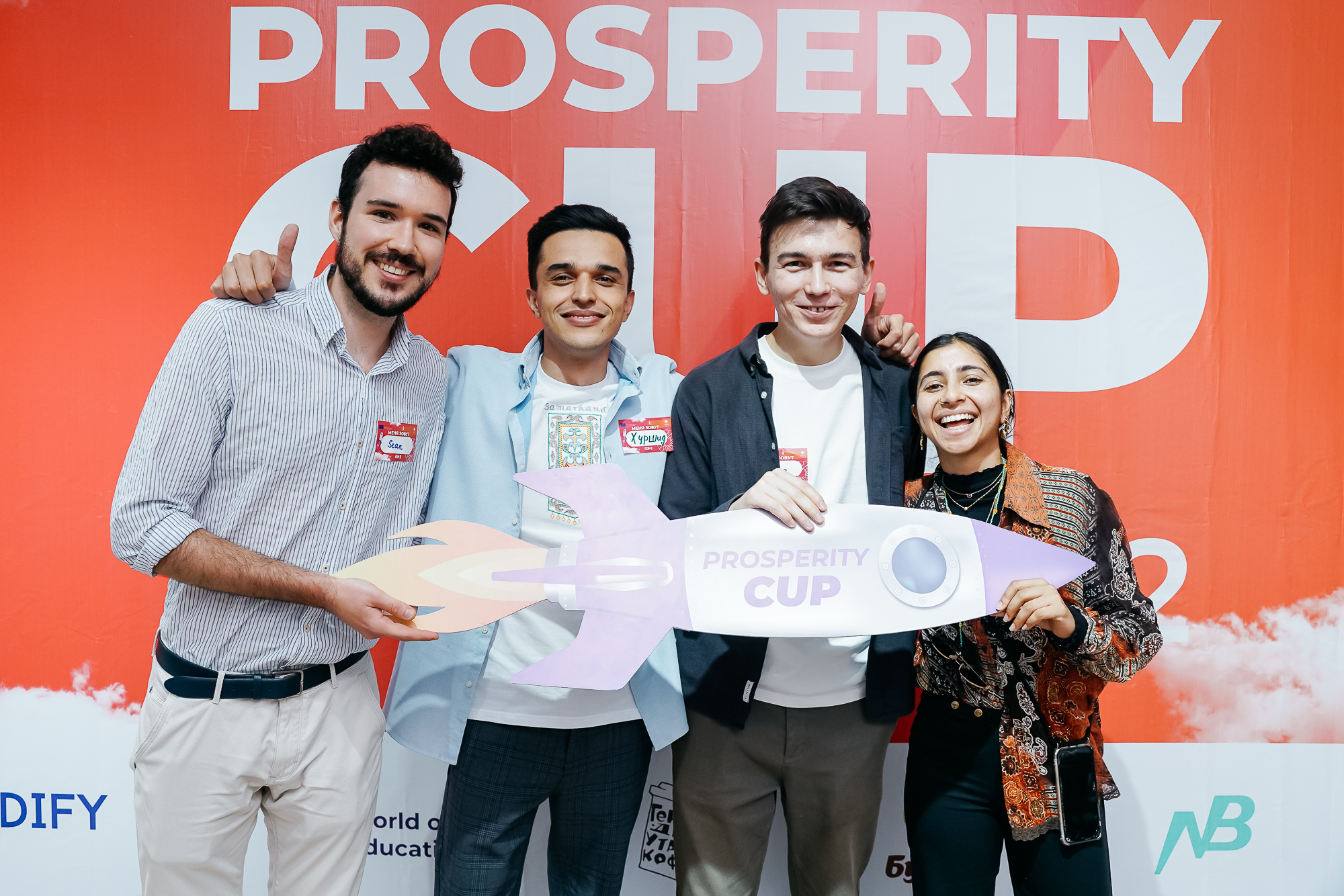 Sean spoke about a pitch day event he attended in Bishkek, where young entrepreneurs were given an opportunity to pitch their business models to investment professionals from across Central Asia, vying for low-interest or interest-free financing from Accelerate Prosperity.
"Talking to these young entrepreneurs, I was blown away at how they identified service gaps in their communities and industries and put their talents to work in generating entrepreneurial solutions," said Sean. "[It] redefined my perspective on the relationship between business and positive social change."

Sean spoke about Khurshed, who built a smartphone app that helped rural students in Tajikistan access on-demand educational content to pass standardized exams, and Dina, who wanted to build the first video streaming service in the Kyrgyz language to give Kyrgyz-produced media a platform to compete with services like Netflix.
"As I move forward from this Fellowship, I carry with me the lessons learned and inspiration gained from the entrepreneurs at Accelerate Prosperity."
Following his Fellowship experience, Sean is now working as a MERL consultant on the Advancing Gender Equality through Civil Society components of AKFC's Foundations for Education and Empowerment (F4EE) and Foundations for Health and Empowerment (F4HE) programs, where he's supporting the data and technical capacities of local civil society organizations and field staff across 10 countries in Central Asia, South Asia, and East Africa.
"Building on the incredible opportunity for personal and professional growth the Fellowship has given me, I feel set up for success in continuing to contribute meaningfully in the field of international development."