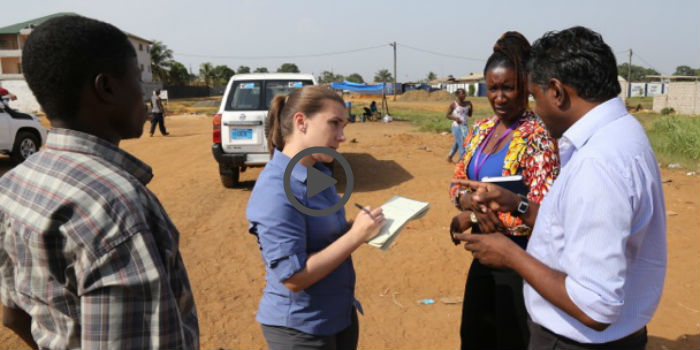 November 6, 2016– AKFC Reporting Fellow Kayla Hounsell went to Liberia earlier this year to see how the country is rebuilding after the Ebola outbreak that hit west Africa.
Her documentary, "After Ebola," aired on CTV W5 Saturday, November 5.
"I'm so grateful for the opportunity to visit Liberia to highlight an important issue and share my passion for journalism in Africa. The world gets a little bit smaller when we understand the daily struggles of those who live in nations not so fortunate as our own," said Hounsell of the Fellowship.
The latest round of fellows will be announced early next year, so stay tuned for more information.
Interested in the work of past reporting fellows? Read more here.