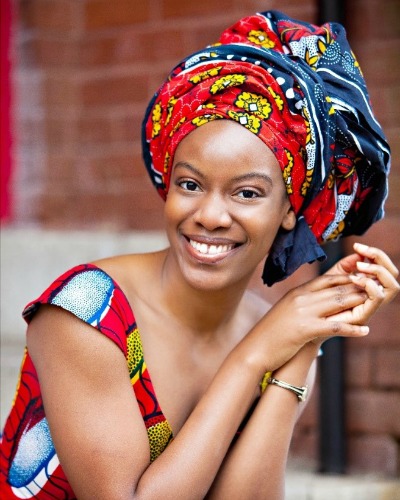 Chika Oduah will be the keynote speaker on Friday, June 5 at the CAJ's conference in Halifax.May 15, 2015 – AKFC is pleased to announce that award-winning Nigerian-American journalist Chika Oduah will make a keynote address at the annual conference of the Canadian Association of Journalists (CAJ) next month.
Oduah will share her views on western media coverage of Africa, and make the case for incorporating more local voices into reporting on the developing world. Oduah, who lives in Abuja, Nigeria, has reported extensively, and independently, on youth employment, food security, and gender.
She is the recipient of the 2014 Trust Women Journalist Award from the Thomson Reuters Foundation for pursuing stories that bring awareness to women's rights issues.
This is the third year in a row that AKFC and the CAJ have teamed up to bring global reporting perspectives to the association's annual conference.
The CAJ is Canada's largest national professional organization for journalists from all media, representing over 600 members across the country. The CAJ's primary roles are to provide high-quality professional development for its members and public-interest advocacy.
For more information, view the press release here. (In English only)
Undertaken with the financial support of: