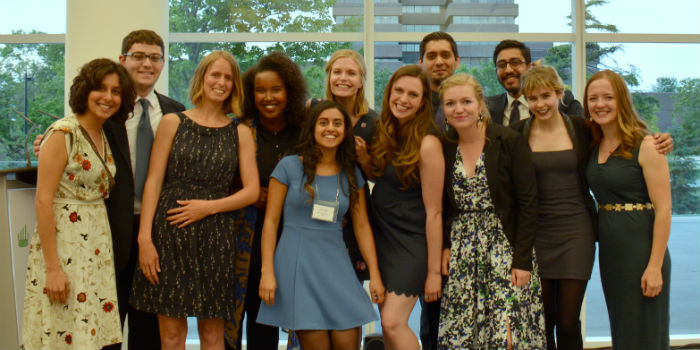 January 17, 2017 – For 28 years, Aga Khan Foundation Canada's International Youth Fellowship Program has brought the best of Canada to the world to change people's lives for the better. The Fellowship offers an international development training program and an eight-month overseas placement to recent university graduates and young professionals who are 30 years of age or younger.
Find out how you can join us in making a difference in the world. We hosted two online information sessions for our 2017 International Youth Fellowship Program.
Each session was led by two former Fellows: Lauren Stanley and Jamie Charlebois on January 10, and Jessica Poulin and Elizabeth McSheffrey on January 12. They discussed their experiences with the program and answered participants' questions.
View the January 12 session:
We would greatly appreciate if you could help us promote this exceptional program by sharing this news with young professionals in your networks.
Visit our website and FAQ page to learn more about the International Youth Fellowship Program.