In early June, Aga Khan Foundation Canada (AKFC) was thrilled to welcome the Women Deliver conference to Canada – the world's largest conference on gender equality and the health, rights, and well-being of girls and women.
Participating in the conference as silver sponsors, we were proud to launch our new interactive exhibit, In a Heartbeat, and support our colleagues who were featured throughout the four-day program.
We caught up with our Senior Gender Equality Advisor, Lindsay Mossman, for her take on the experience.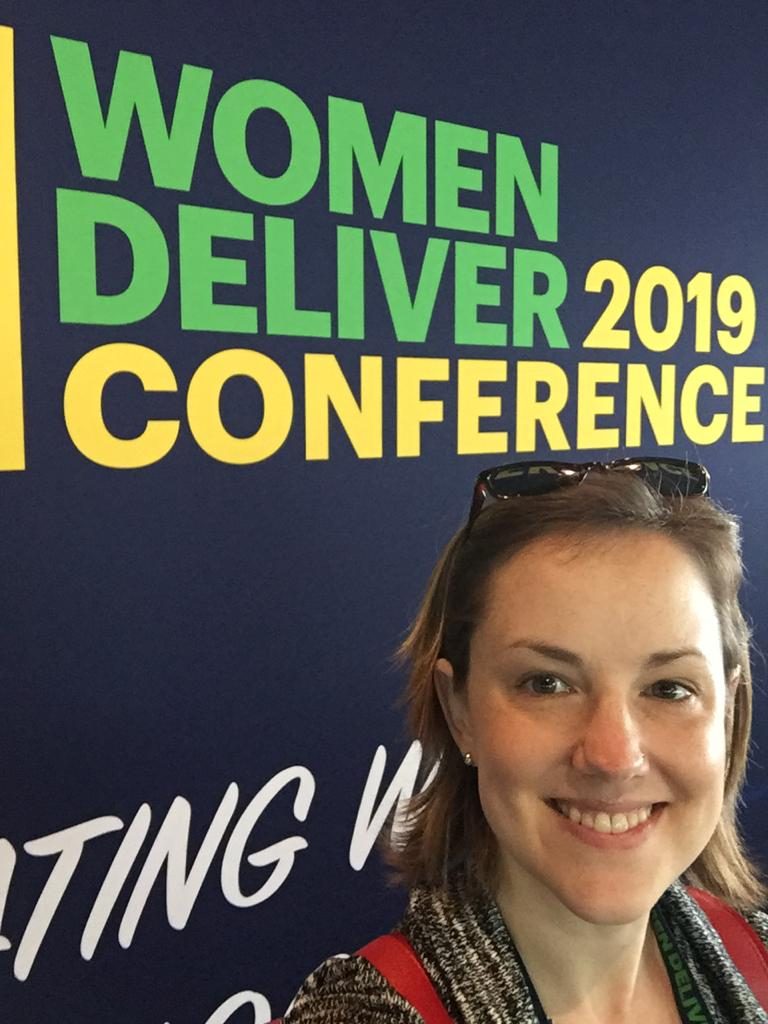 Lindsay Mossman, at Women Deliver 2019
What was your first impression of the Women Deliver conference?
My first impression of Women Deliver was that it was huge! There were more than 8,000 registered participants from all over the world, all coming together to mobilize for gender equality and women's rights and health. It was truly inspiring and also humbling to see and hear about the amazing work being done in many sectors, including our work in global health and women's leadership.
What was the most surprising or unexpected part of the conference for you?
The vast number of participants and organisations committed and fully engaged in the conference was an excellent surprise. Although I knew the conference would be large, it was remarkable to see the unprecedented number of participants in a conference on gender equality, and the clear high-level engagement from government, and from multilateral, non-governmental, and community-based organizations. It's a great sign of change to come.
What most inspired you at the conference?
I continue to be motivated and inspired by the experiences of women who are working hard to create change in their communities and countries. I felt honoured to be able to hear the stories of women taking action, like Yvonne Leina Chi from Cameroon who is mobilizing for girls' rights, or Ailbhe Smyth from Ireland who is part of a movement that has made monumental strides in women's reproductive rights, or Zoleka Mandela from South Africa, who has overcome trauma to shed light on some of the most pressing issues in women's lives.
During the opening plenary, Natasha Mwansa, a young woman activist and journalist from Zambia pushed all of us to fully engage young people – young women in particular – and to hold ourselves accountable for addressing their needs. In her remarks, she said: "There is no way that anything is going to be done for us, without us, because that's just doing it against us!"
The passion, creativity, and drive of these women is contagious!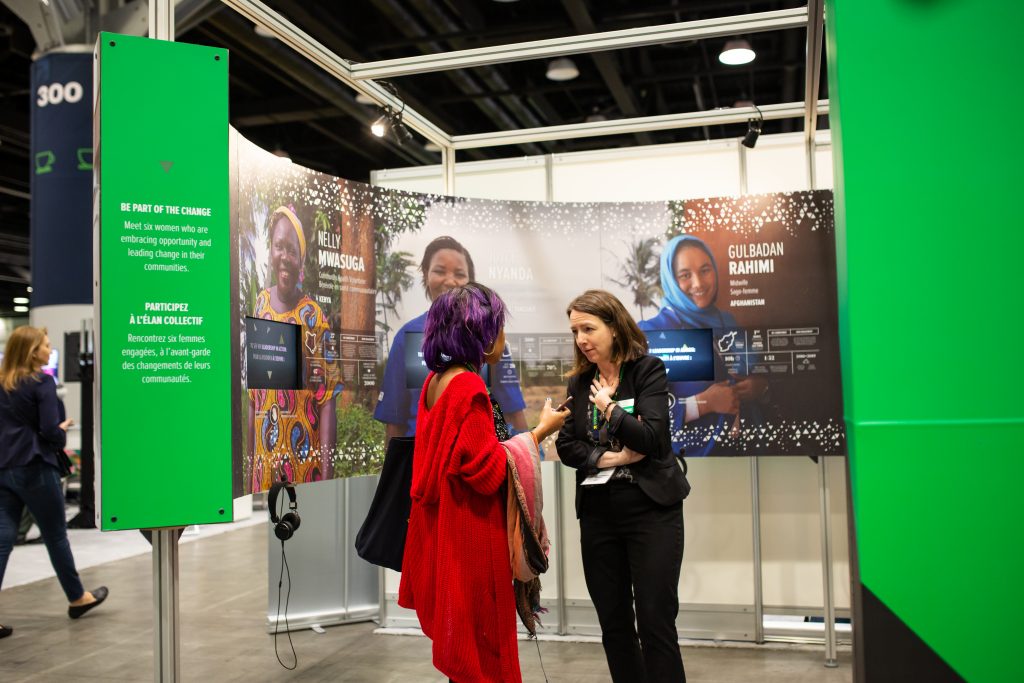 AKFC launched an interactive exhibit at the conference, about women's leadership in health. You spent some time in that exhibit talking to visitors. What were the main themes of your conversations?
I was lucky to spend a fair amount of time at the exhibit engaging with other participants. Our exhibit illustrates the stories of six women leaders in our global health work in Tanzania, Kenya, and Afghanistan and it was wonderful to see how participants connected their own experiences to these stories. Many of the individuals I spoke with shared their own work on women's health and rights, and appreciated the exhibit's global to local connection. We had a number of health professionals recognize the medical devices featured in our exhibit (the Doppler Ultrasound and Pinard Horn). They sparked great conversations about the importance of quality health services within communities, the availability of equipment and skilled providers, and women's leadership within the health sector.
If you had to pick one main learning or takeaway from Women Deliver, what would it be?
Women Deliver was an amazing opportunity to connect and reconnect with individuals and organisations who are working in all sectors to create change for gender equality. Advancing gender equality and women's empowerment is a core part of the Aga Khan Development Network's (AKDN) approach to improving quality of life in the communities where we work, and so a number of my colleagues from overseas were invited to present at the conference.
For example, Jane Wanyama delivered a Power Talk about being a nurse and midwife, and how those roles position her to be an effective leader as CEO of the Aga Khan Hospital in Kisumu, Kenya. Hearing Jane speak was both informative and deeply meaningful for my work. I visited the Kenyenya Hospital in Kisii, Kenya last year, where the AKDN is implementing a Canadian-supported project to strengthen the public healthcare system. With Jane's leadership, the improvements to this government hospital and the increased quality of care have been instrumental in improving women's health in this region. As Senior Gender Equality Advisor, it was profound to connect my work with Jane's work, and see the relationship between the support that AKFC provides and the real change that it can make.
At Women Deliver, it was impressive and affirming to see how the AKDN creates connections with participants from varied technical and professional backgrounds. The AKDN is in a unique position to bring together experts across sectors. Breaking down silos among practitioners, academics, government, technical experts, and others is core to the way we work and to our success.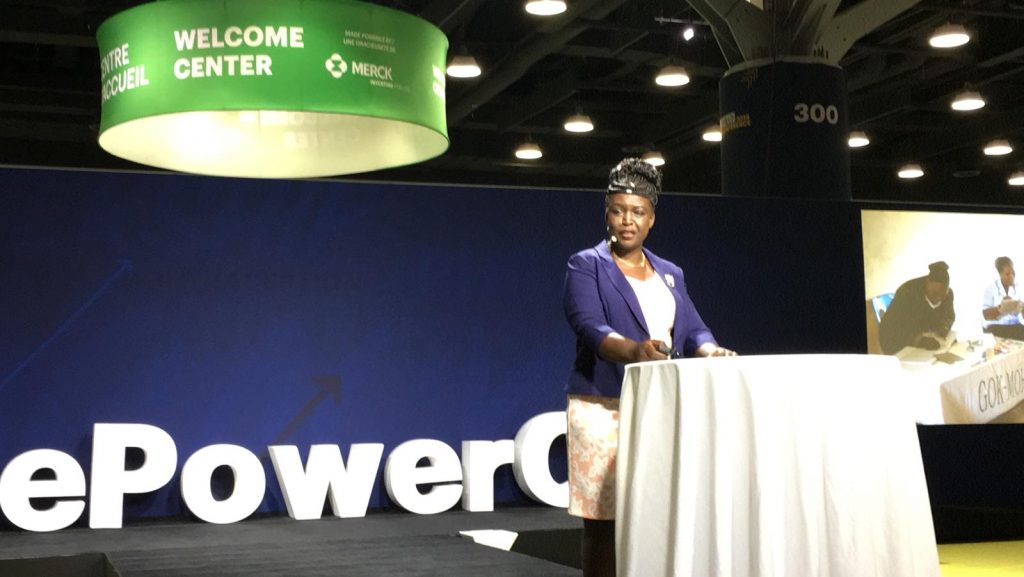 Women Deliver is the world's largest conference on gender equality. How can Canadians contribute to gender equality around the world?
Canada's contribution to advancing gender equality and women's empowerment was recognized and appreciated throughout the conference. This contribution has included both strong government commitments and the work of Canadian international organizations, but it would not be possible without the efforts of local organizations and individuals who support change through their everyday actions.
The Women Deliver conference ended with the question "How are you going to use your power?" For me, the answer is to continue focusing each and every day on how I can advance gender equality and women's empowerment, through my work, my daily activities, and my engagement with friends, family, and other Canadians.
Finding others who are doing work that resonates with you, and then seeing what kind of contribution you can make, large or small, is a great way to create connections and achieve change greater than ourselves. To start, all you need to do is ask yourself, how will I use my power for improving gender equality?
More about AKFC at Women Deliver: