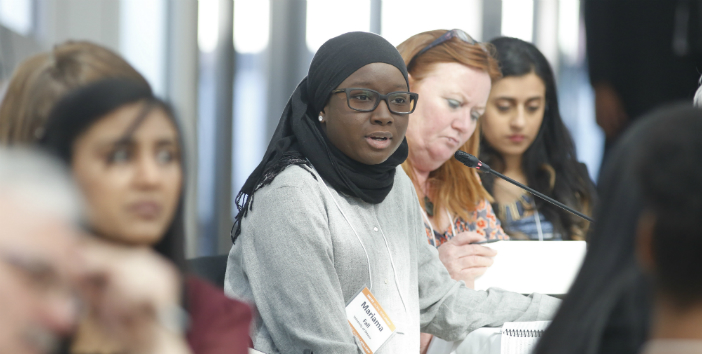 May 16, 2016 – Inclusivity, Innovation, Diplomacy. With these three words, His Excellency the Right Honourable David Johnston, Governor General of Canada, issued a challenge to an audience of more than 200 people in Ottawa.
Gathered for the opening of the Smart Global Development conference on April 13 at the Delegation of the Ismaili Imamat in Ottawa, His Excellency's challenge inspired the audience to tackle key questions of higher education and its role in reducing global poverty.
Building on the momentum of the Sustainable Development Goals adopted by the United Nations last September, the two-day conference explored how universities and colleges around the world can contribute to the 2030 Development Agenda.
AKFC convened the conference in partnership with Academics Without Borders and the International Development Research Centre – and with the financial support of Global Affairs Canada.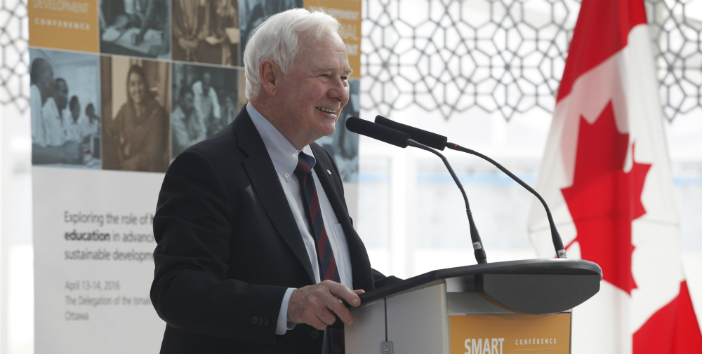 His Excellency's keynote address set the stage for a truly global event that featured some of the brightest minds from over 20 countries in Africa, Asia, Europe, North America, Latin America, and the Caribbean. The conference attracted some 240 speakers and participants, with an additional 60 individuals joining via live webcast.
On the second day of the conference, the Right Honourable Marie-Claude Bibeau, Canada's Minister of International Development and La Francophonie, encouraged participants to view lifelong learning opportunities – including vocational, distance and higher education – as vital to developing countries' participation in the global knowledge economy. She also emphasized the importance of improving the quality of education, not just access.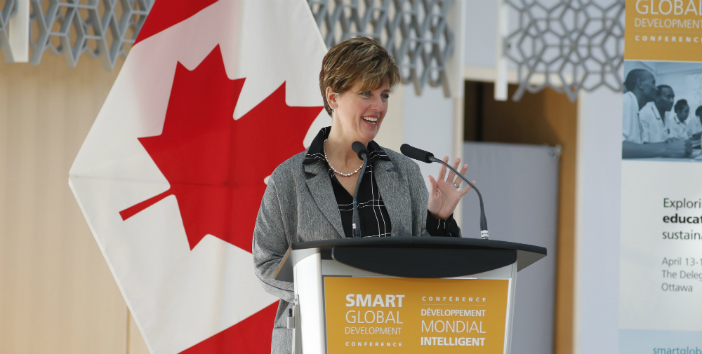 Canadian institutions and experts added to the diversity of voices and experience, sharing their initiatives to harness the potential of higher education in support of sustainable development.
The Aga Khan Development Network's two universities – the Aga Khan University (AKU) and the University of Central Asia (UCA) – actively participated in the conference. A special session, "A University on the Roof of the World," featured an innovative partnership between UCA and Toronto's Seneca College.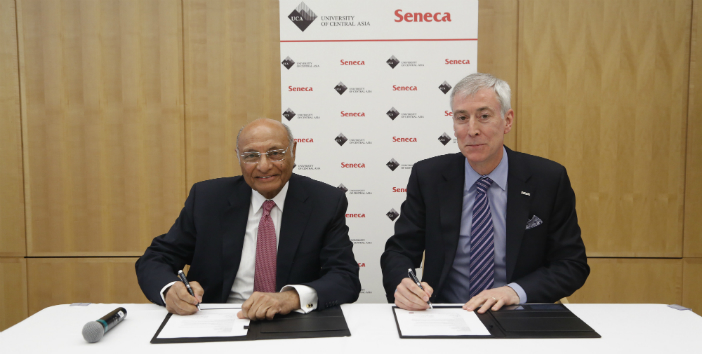 Want to learn more? Click to watch the conference webcast. Help continue the digital conversation on higher education and sustainable development: use #smartglobaldev to share your ideas.