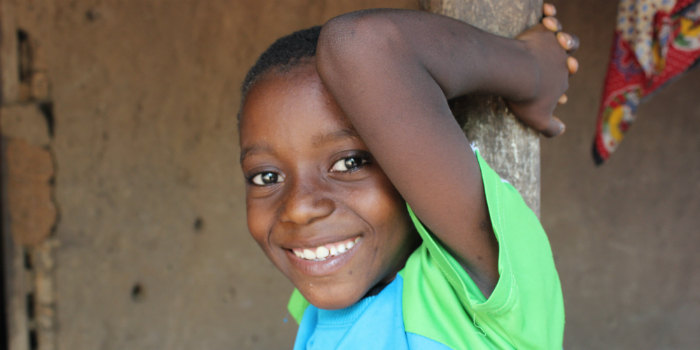 October 12, 2016 – Last weekend, we celebrated the fall harvest with a Thanksgiving meal with family and friends. On the other side of the world, families celebrate a different kind of community meal – one that saves lives. In Mozambique, where 2 out of 5 children are malnourished, Canadian support has helped train communities to harvest essential crops and prepare nutritious meals.
Watch our short video, Tomas's Story: How a peanut can save a life, to find out more about these exceptional community meals in Mozambique.
The team at AKFC would like to take this opportunity to thank you. It is thanks to your support, and the support of others like you, that Tomas and the children of Pitolha, Mozambique are healthy and strong, with the promise of a bright future ahead.