This article was originally published on AKF-UK's website.
Of the 17 countries that AKF operates in, our largest footprint is in Afghanistan. AKF employs around 1,200 staff in Afghanistan, 99% of whom are Afghan, including AKF Afghanistan's CEO, Dr. Najmuddin Najm.
Dr. Najmuddin has worked with AKF since 2004, starting as an office manager and working his way up to CEO in 2019. His leadership and local roots have been integral to AKF's response to the current situation in Afghanistan. We spoke to him to find out more about the humanitarian crisis, what AKF is doing in response and what his hopes for the future are.
---
Dr. Najmuddin, please could you start by describing the current humanitarian situation in Afghanistan?
As we all know, Afghanistan is in a very difficult and complex situation. It's not the result of one phenomenon – there are historical reasons. Over the last few years, the overall socio-economic situation in Afghanistan has been worsening, compounded by several factors.
After 15th August 2021, things drastically changed here. Though it was anticipated, people were not expecting a change of this scale and scope. We already had a humanitarian situation under stress, but now it is a humanitarian crisis. According to the Integrated Food Security Phase Classification (IPC), over 22 million people in Afghanistan will be in an emergency situation within the next month – that is around 60% of the whole population.
What are the main challenges Afghans are facing? 
Food security is a major issue. Access to financial services is also a big challenge, as well as access to public services. Livelihoods are under pressure, and people are struggling to find ways to overcome the economic issues they are facing. This has led to increasing poverty in both rural and urban areas.
When we go to the field and talk to people, we understand how people's livelihood opportunities have drastically reduced or disappeared altogether. In the past, a lot of people were employed by public or private sectors or would migrate to nearby countries like Iran and Pakistan to find work and send money home to their families. Under the current situation, there are very limited emplacement options, and the COVID-19 pandemic is exacerbating this. In Kabul and other large cities, you can clearly see features of urban poverty with an increasing number of people seeking help or desperately looking for daily-wage work. One also cannot ignore natural factors such as climate change playing its role in contributing to this situation. We've had unusually low rainfall over the past few years, which has impacted our agriculture-based economy.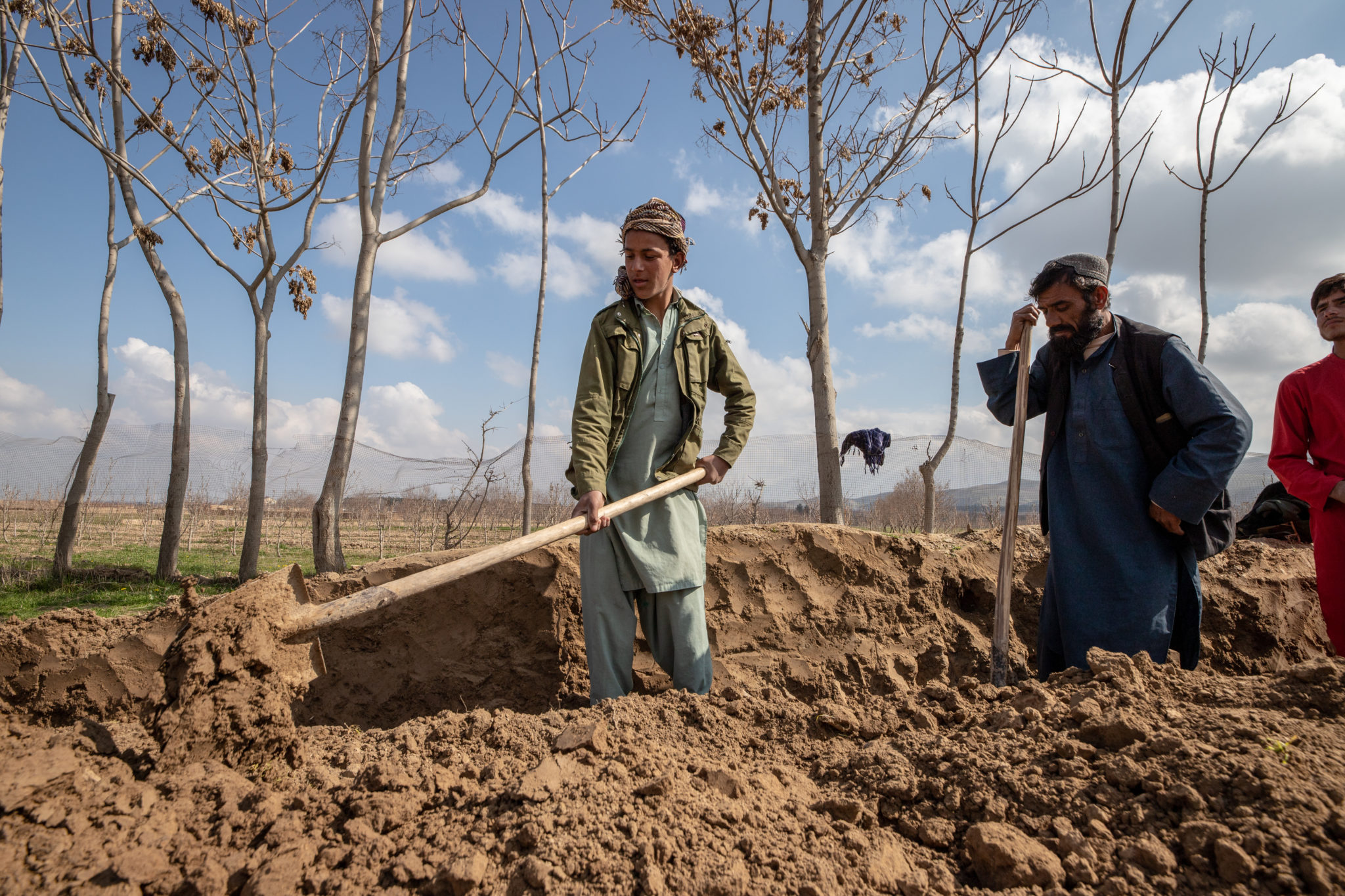 What concerns you most about the current humanitarian situation?
We always had uncertainties and lived through them, but this time it's going to take a lot more time and effort for people to come out of the fear and hopelessness. Women in particular are very concerned about what will happen to them and their children in the future. The situation at Kabul airport in August was an example of how desperate people were to leave the country. In fact, that is another concern I have; hundreds of thousands have left Afghanistan in the last six months and those were mostly educated people. The country cannot afford such a loss of human capital – or a so-called 'brain drain' – particularly at a time that they are very much required.
Another area of concern is financial constraints. We've lost many economic ties and the normal flow of funds – whether that be for business and trade or for humanitarian aid and development – has become increasingly difficult to maintain. This is affecting the livelihoods of millions of Afghans.
How has AKF adapted to the situation?
When it comes to talking about our ability to adapt, I always emphasize the history of our presence. We've been operating here since 2003, and the wider Aga Khan Development Network since 1996. That means our engagements, operations and programme design and implementation have always been informed by Afghanistan's fragile environment and its challenges. We've been able to remain operational and that is very much rooted in what we've done in the last two decades. We've always worked at the local level, established strong relationships with communities and have created an environment in which our programmes are not only accepted by communities but are also owned by them.
Our neutrality, quality of work, and reach have played an important role in our resilience at this time, as well as our ability to reorganize ourselves in the face of the crisis.
What does AKF's work in Afghanistan look like now?
During the aftermath of 15th August, we restarted our operations and reorganized our existing programmes. Of course, there are limitations, but we've endeavoured to remain active in all the areas that we were already working in. That includes major programmes such as health, education and early childhood development, agriculture and food security, climate change adaptation, economic recovery, and infrastructure development.
On top of this, we've added an entire humanitarian response, through which we're aiming to reach more than 500,000 households, approximately 3.5 million people. Currently, this includes delivering food packages, as well as supporting food for work and cash for work activities. We're acutely aware of the importance of agriculture in the country, so this work also involves support for livestock development and supplying resources to farmers.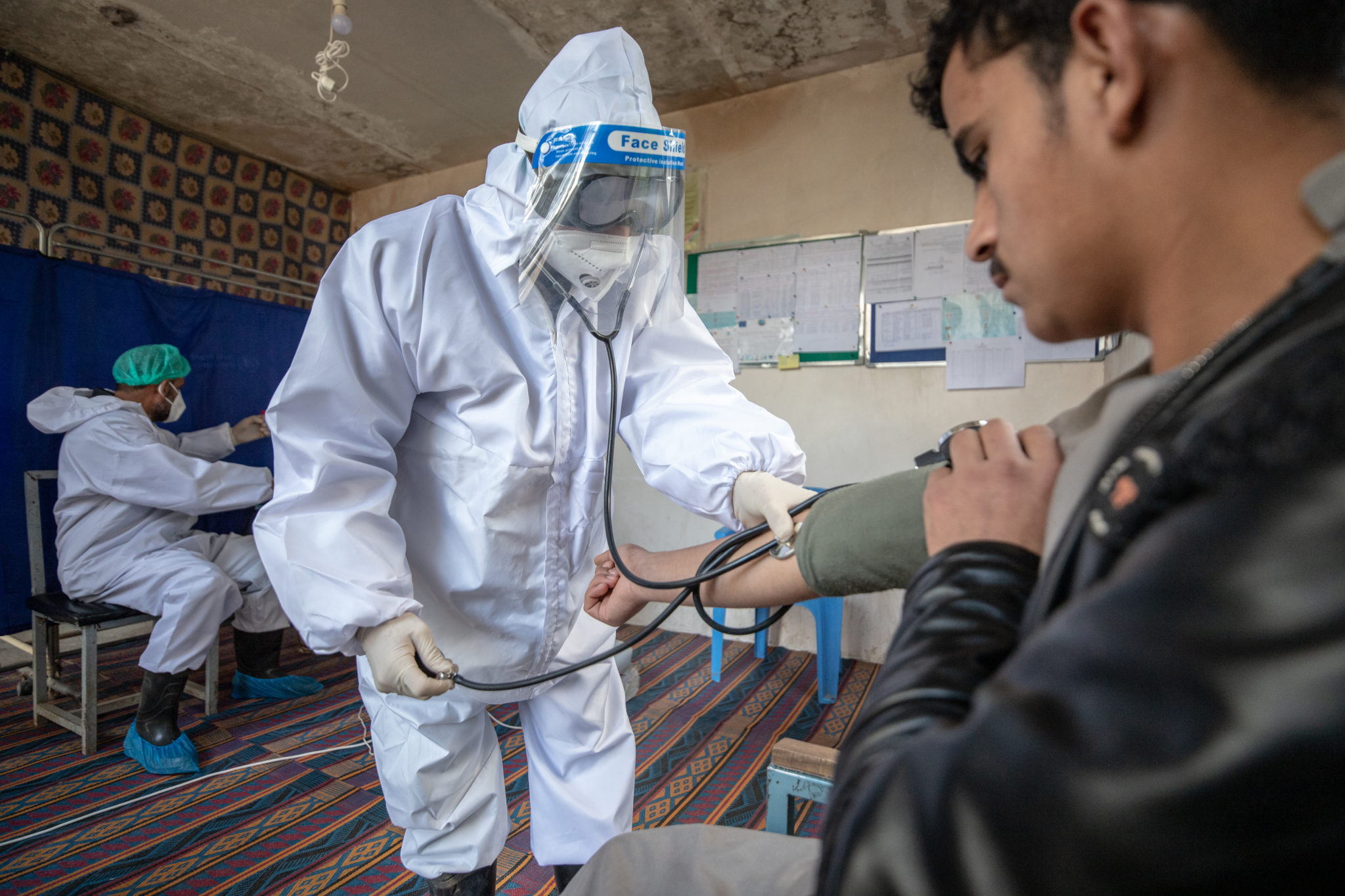 Can you tell us a little bit about the key challenges faced by NGOs, such as AKF, to support Afghans at this time?
Firstly, cash flow into Afghanistan has been a major challenge – ensuring funds are coming through safe and legal routes. Secondly, as I mentioned earlier, with so many educated Afghans fleeing the country, international organizations are having to reinvest in growing their technical and professional capacity.
Thirdly, and what has been a particularly difficult challenge, is harnessing the support of the international community to support Afghanistan; many want to focus on the humanitarian aspect of the issue. Though very important, this in isolation disregards the chronic factors behind the current situation. The international community needs to address the root causes of the current issues and make sure that interventions are meaningful and have long-term goals. Investments need to be directed towards enabling societies and building resilience. I am sure that if people were supported properly, they would find ways to deal with the current issues. We need to look at people in Afghanistan as much more than beneficiaries; they are true stakeholders and are an important part of the solution.
What else does Afghanistan need from the international community?
The answer is very simple: Afghanistan needs attention and engagement. Afghan people shouldn't feel excluded from the world and international support, and it is the responsibility of the international community to make sure that Afghans feel part of the world's family. That feeling of belonging needs to be strengthened and that can only be done by continuing to engage with Afghans at their most difficult times. Although a small portion of the population has left the country, millions of people will stay here in Afghanistan – we must reassure Afghans that we are with them.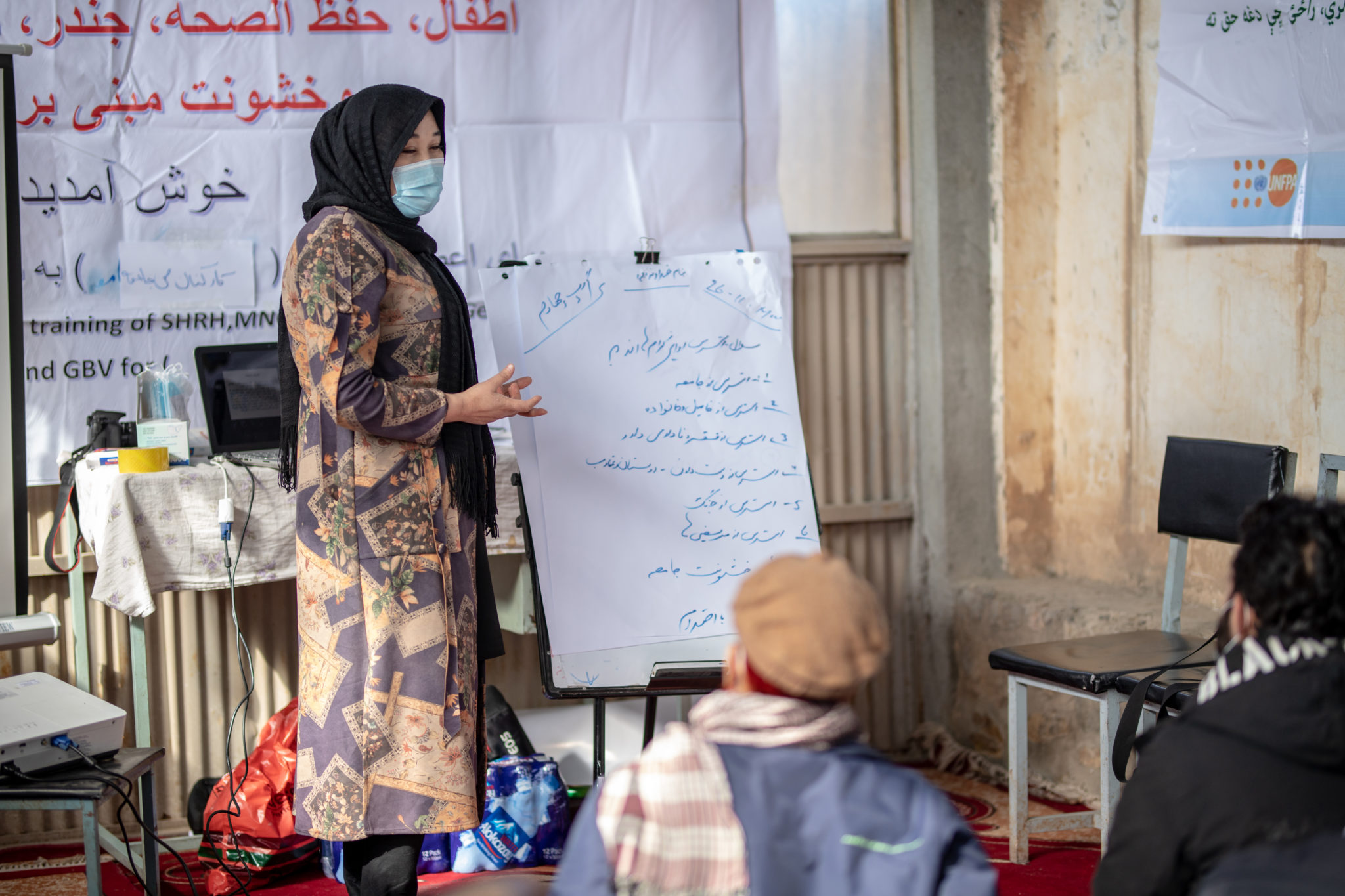 What gives you hope in the current situation?
The resilience of Afghan communities and their strength. We have seen these people successfully come through a lot of challenges. Personally, I've seen a situation like this many times in recent history and the people have always stood on their own two feet. After each difficult time, we have seen that they continue to educate their children, establish health systems, expand their work in agriculture, explore options of connecting with the wider region and with the whole world. That is what gives me hope and motivates me to invest in Afghanistan's development again and again.
It's important to remember where we've come from – this is not the Afghanistan of 30 or 40 years ago. While their space is limited now, we have a very dynamic and active society of women. There are millions of bright girls and women driving public services here, running businesses, and engaging in all of the sectors that AKF supports. This potential also gives me hope.
Finally, what do you think people outside of Afghanistan would be surprised to hear about the current situation?
They hear a lot of negative news about Afghanistan. They think that everything has collapsed and that there is no space for work. What I say is that there is a lot of potential, there is still hope, and we need to make sure that we build on that. That is an important message that we must tell the world because, whilst political trends come and go and there are difficult times, the people of Afghanistan are still here. The potential and capacity for a better future exist, we just need to enable and support it.