Globally, an estimated 222 million children and youth living in situations affected by conflict do not have access to education support.

More than half of these children are girls. Whether due to barriers such as the destruction of schools, loss of educators, displacement from homes, or security issues, without education children and youth lose critical opportunities to unlock their full potential.
For girls and young women, conflict and crisis often exacerbate existing inequalities in access to education. Girls are often at a higher risk of dropout than boys due to factors like early pregnancy, early marriage, exploitation and abuse, and unpaid domestic and care work.
Due to the 12-year conflict in Syria, many adolescents have missed out on years of formal and informal education. The schools that are still operating are often in poor condition, with inadequately- trained and equipped teachers teaching classes of 40 plus students. These are far from ideal conditions to learn.
To support some of the most vulnerable youth in Syria to catch up on their studies, learn essential life skills that they have missed out on, as well as train in vocational skills, AKFC is implementing the Adolescent Girls' Education in Crisis Initiative (AGENCI) with funding from the Government of Canada and in partnership with the World University Service of Canada.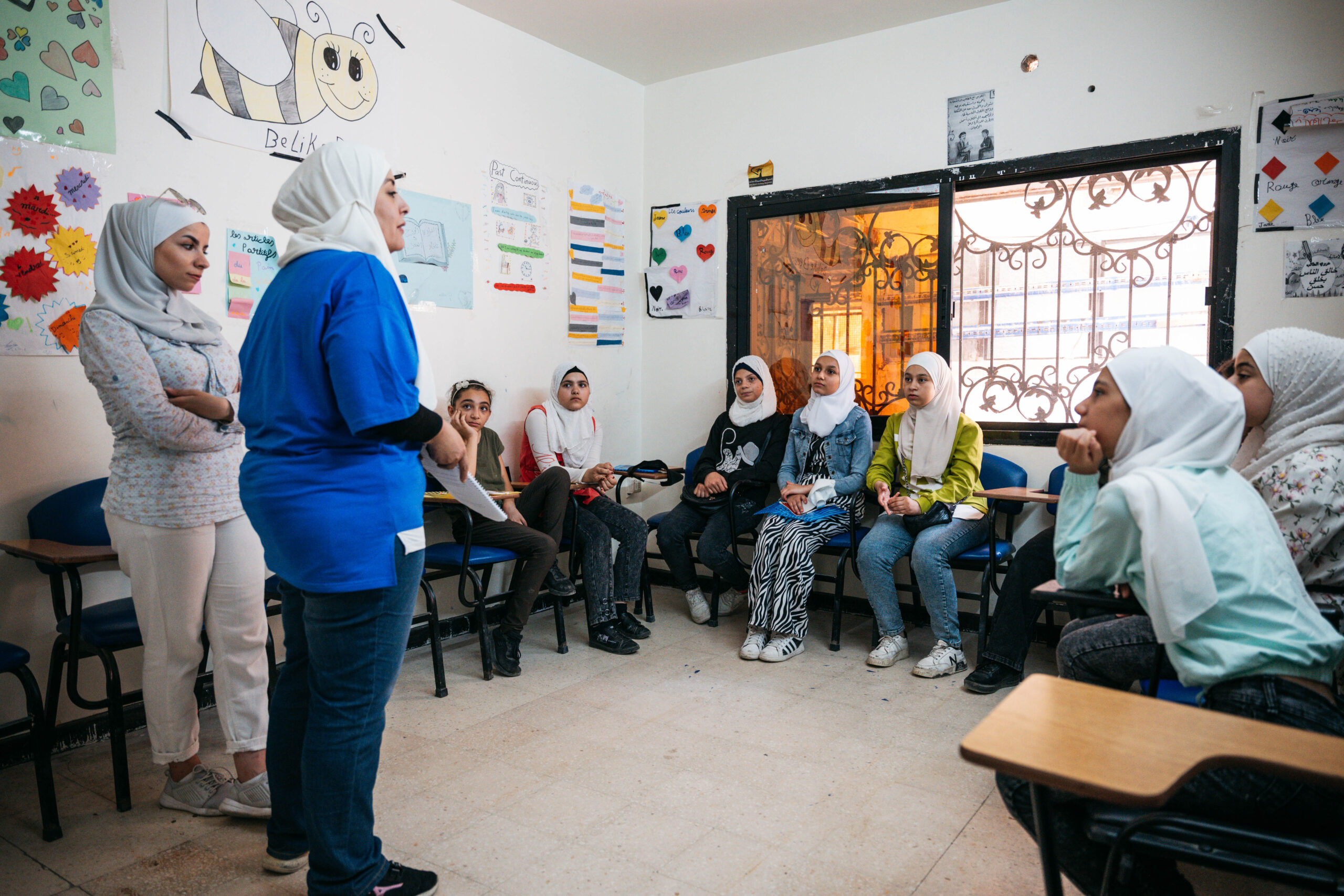 AGENCI aims to empower adolescent girls and young women pursuing education at two critical moments when they are most at risk of dropping out: the first is in adolescence, during the transition between primary and secondary school; and the second is in the transition to adulthood, from secondary school to vocational training or employment. AGENCI is responding to Syria's education challenges through locally driven initiatives, working with communities to identify barriers and respond with a combination of innovative and tested solutions.
When schools and teachers are equipped with essential tools and resources, they can facilitate students' learning, offer physical and psychological safety, and support efforts for social harmony, peacebuilding, and recovery in the long term.
Here we meet two young people involved in the initiative and one of the teachers.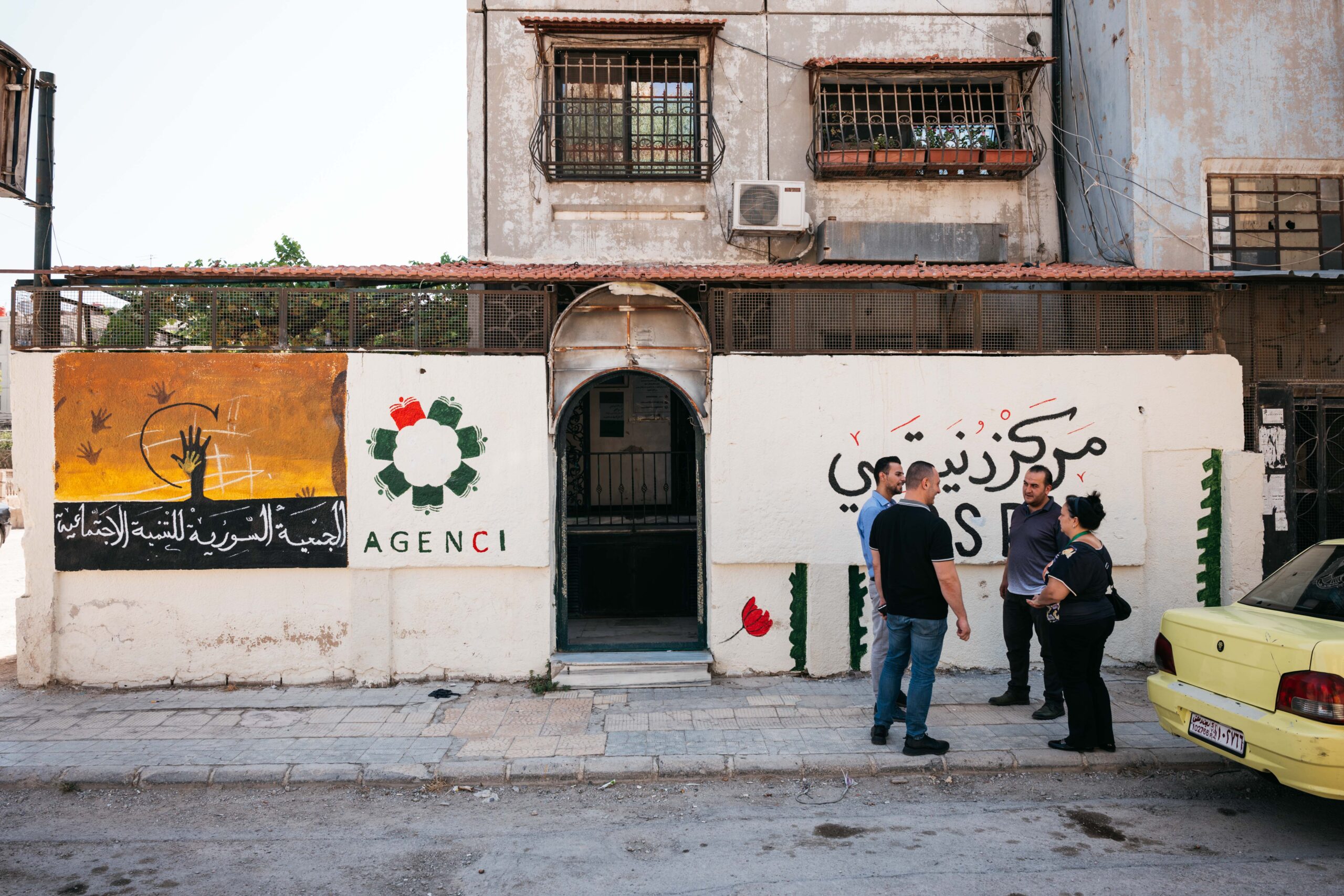 For 15-year-old Leila, one of the primary drivers of school dropout in her community is early and forced marriage.
"All my cousins got married young," explained Leila.
Early marriage has been a prevalent issue in Syria – even before the onset of conflict – linked to cultural norms, poverty, and lack of education and awareness. But years of protracted crisis have led to a significant increase in this practice, transforming early marriage into a harmful coping strategy in which girls are impacted the most. Driven by desperation and vulnerability, early marriage is often perceived as a way to protect girls from violence and exploitation, and a solution for economic hardships during conflict (UNICEF).
At school, Leila attends a weekly life skills club, where she and her peers gain skills and knowledge to make informed decisions about their futures. Her club, supported by AGENCI, covers a range of topics, including sexual and reproductive health and rights, menstrual health, gender equality, gender-based violence, financial literacy, and goal setting.
When Leila received a marriage proposal, she realized that she was unprepared for marriage and parenthood.
"The first thing that came to my mind was what I received and discussed in the club," said Leila. "It made me refuse the engagement. I discussed that with my family, and thank God I was able to convince them."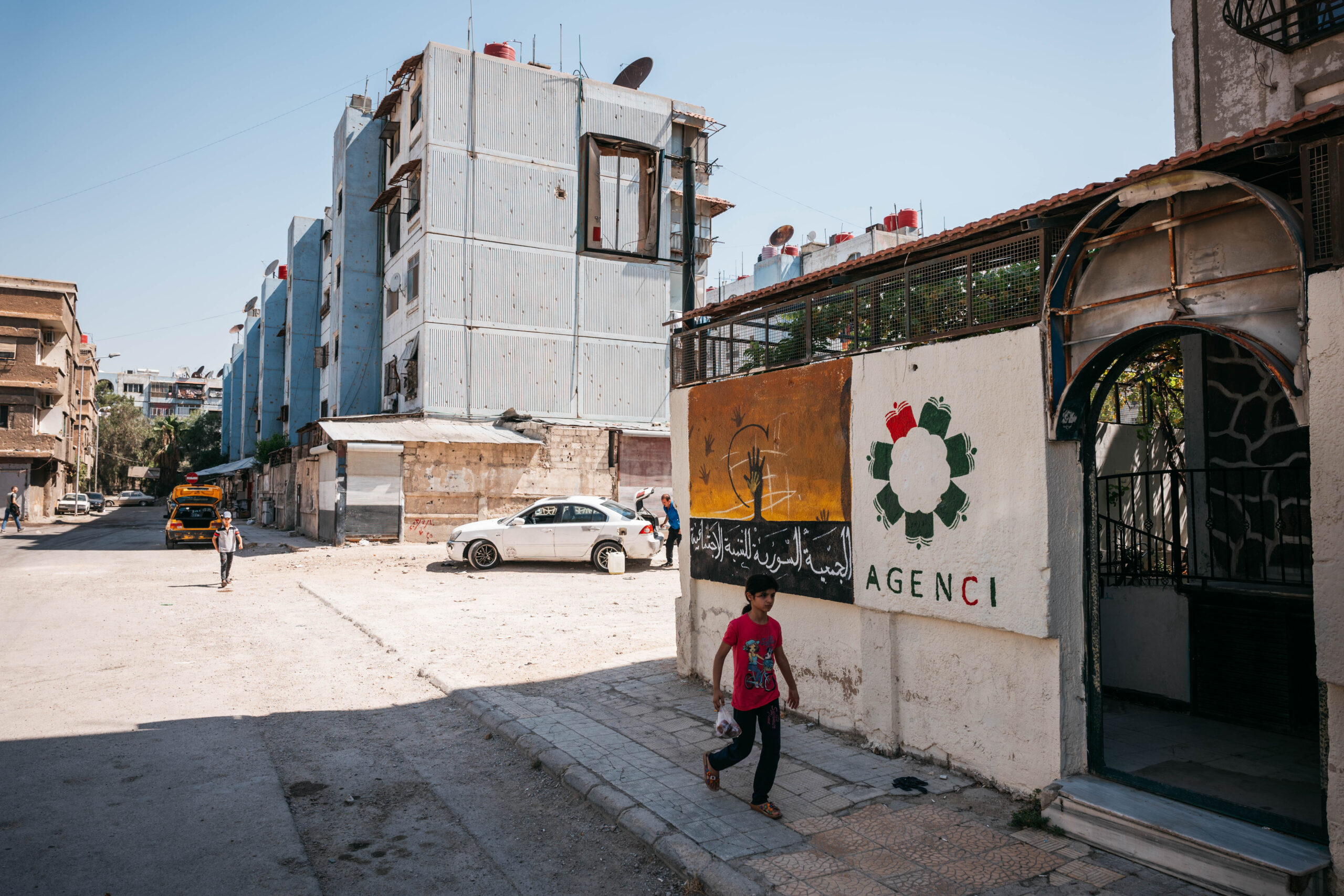 At 11 years old, Amal was born after the war began, growing up in a challenging context with profound physical, emotional, and psychological impacts on her development and well-being.
Poverty is one of the main barriers to education for children in Syria – many parents and caregivers are unable to afford education, and children often must work instead of attending school. Women and girls like Amal also often lack decision-making power in their families and face persistent negative attitudes about the value of women and girls working and studying.
Amal lives with her widowed mother, who is often away from home for long periods due to work. Due to her mother's absence and lack of funds for school, Amal often acted out and did not attend school. But after being referred to the AGENCI project, Amal was provided with psychosocial support and information about her body and health, gaining confidence and self-esteem through group work.
Amal also took part in AGENCI's non-formal classes and was able to return to school. Amal's community has also rallied behind her, offering to pay for school fees in the long term so she can continue her education.
AGENCI's non-formal classes are offered in six centers in Syria and cover key subjects such as mathematics, reading, and leadership, alongside topics like sexual and reproductive health and rights, menstrual health management, gender equality, gender-based violence, and financial literacy. These classes are aimed at out-of-school and at-risk youth, helping them overcome barriers, continue their education, and succeed.
"I will not be absent from any of the center's activities… I love it here," said Amal.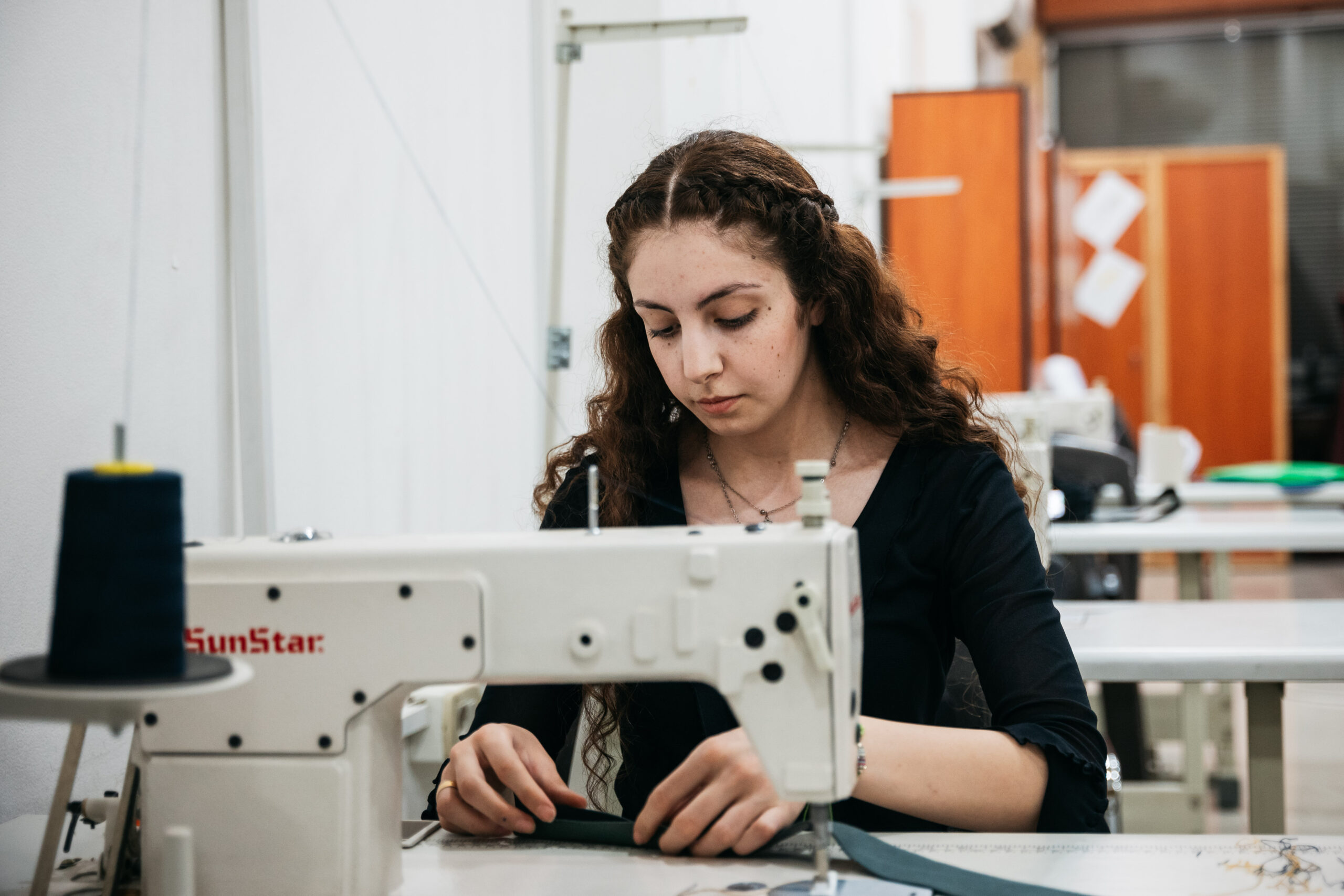 32-year-old Amir lives in Syria with his wife and daughter. With a teaching degree from Hama University, Amir previously worked at government schools before becoming a teacher at a non-formal education center.
In Syria, educators lack professional development opportunities. With support from AGENCI, Amir received training on gender-responsive and inclusive teaching.
"Initially, I refused the ideas and didn't think I should change or grow," said Amir. "I now see a different way… Even if it takes a long time, it has a huge effect on them [the students]."
By helping teachers like Amir develop the skills and knowledge to provide safe, quality, and inclusive education, AGENCI is supporting equitable education for girls and young women, whilst promoting their empowerment. Supporting male teachers like Amir can also help advocate for girls' education in contexts where sociocultural norms act as barriers to access.
Amir's training has also helped him outside of the classroom. Before, he had trouble connecting with his wife and daughter.
"What AGENCI is doing for me, I'm now dealing with my daughter better too."
---
All names have been changed to protect identities.