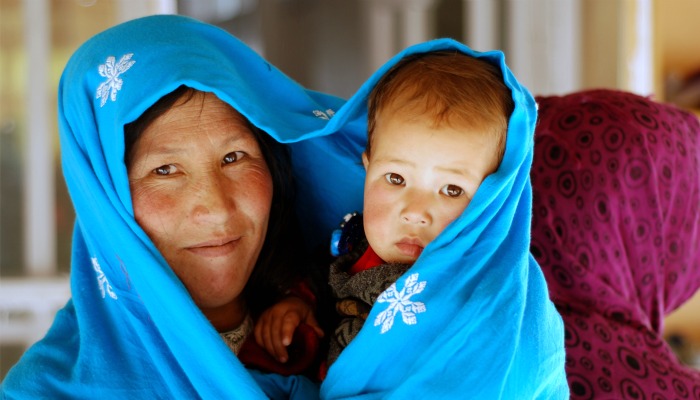 We can reduce the number of maternal, newborn and child deaths by increasing awareness about proper sanitation, nutrition and hygiene; ensuring families have access to immunization and regular checkups; and providing health care at the community level.
Building strong foundations for children is key to the future of our world. To help children reach their full potential, families need nutritious food, sanitary living conditions, and quality healthcare – right from the start.
AKFC supports a broad range of health initiatives that enhance healthcare institutions and services, train and equip professionals with the skills to provide better quality care, and improve the health of women and men, boys and girls.
Healthy mothers and children are the heart of healthy communities.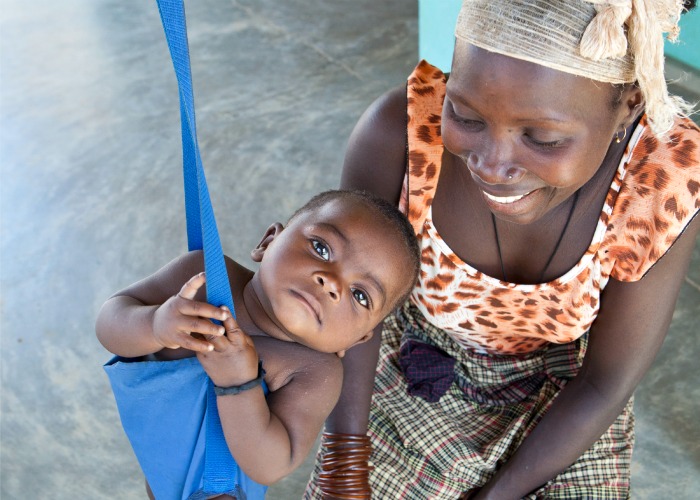 Good health is key to breaking the cycle of poverty. Healthy mothers can raise healthy children. Healthy children can go to school, grow up to support their families, and become leaders in their communities
Children are hungry to learn – but they can't learn when they're hungry.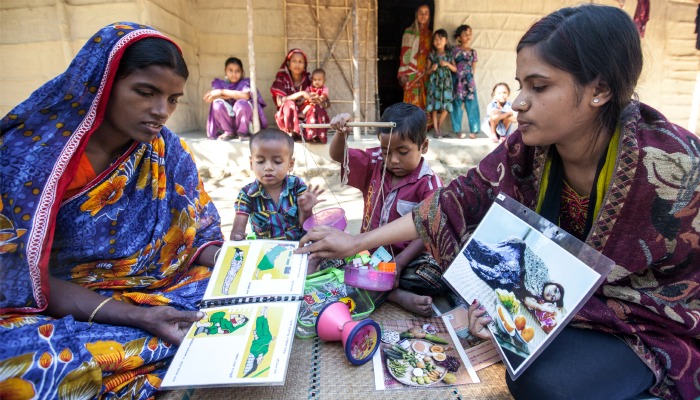 Good nutrition is essential to the development of a child's mind and body. Early childhood development programs help parents – like this mother in rural Bangladesh – learn about proper nutrition and hygiene. More than 40 per cent of children in Bangladesh have their growth stunted by poor nutrition.
Better health starts with prevention.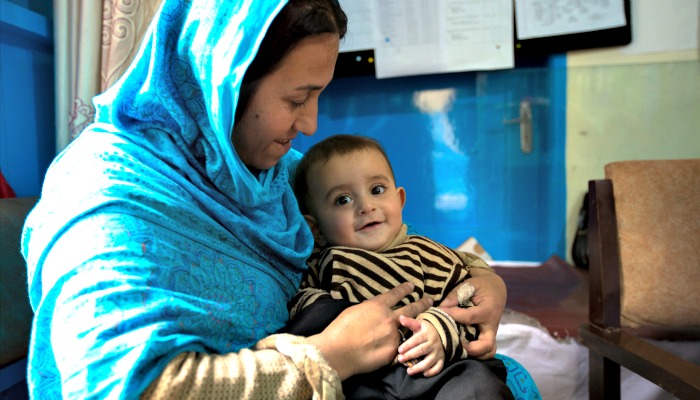 A family health centre in northern Pakistan provides vaccinations to children under five-years-old. Gul Bano is getting her son, Saad Haider, vaccinated to prevent measles.
Good hygiene spreads health instead of disease.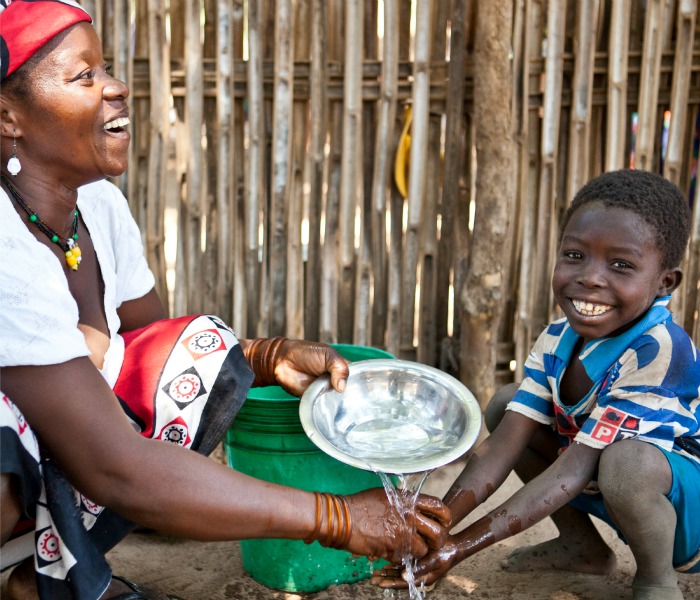 This child in rural Mozambique washes his hands before enjoying a nutritious meal at a community gathering. When families understand the importance of proper hygiene and sanitation, lives are saved and communities are healthier.
Supporting children isn't just the right thing to do – it's the smart thing to do.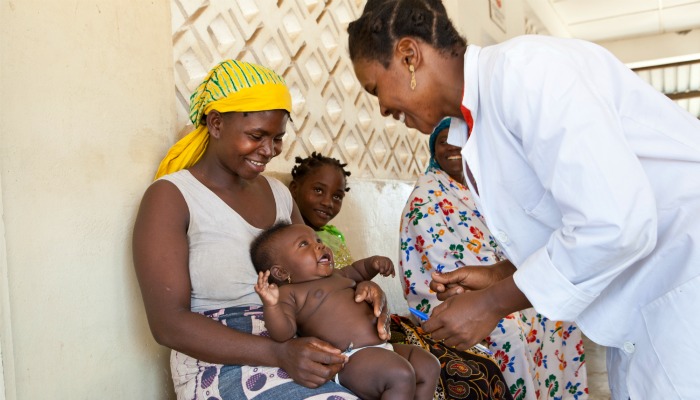 Between 2012 and 2015, over 4,000 community health workers in Mali, Mozambique and Pakistan were identified, trained and supported to provide quality maternal and child services in underserved areas.
You can make a difference. Donate now and help AKFC build a strong foundation for every child.
Breaking the cycle of poverty
Health is a key factor in breaking the cycle poverty. To learn more, watch this video.
See how AKFC is building strong foundations so that every child has access to essential education.