These are the keys to a lockbox where 12 members of a savings group in Mozambique are investing their earnings. With the return on their investments, they have been able to make basic improvements to their homes, like a freezer, an oven, a table and chairs, bowls and plates, and a roof that doesn't leak.
Here's how it works:
There are no banks on the isolated island of Ibo, Mozambique. Without basic banking services like savings accounts and loans, it's hard to invest in the future. So with the help of Aga Khan Foundation Canada, members of this community have connected through a savings group.
Once a week, they meet to save their earnings in a lockbox. The box is locked with three locks, and the keys are held by three members.
Each member saves about 200 Meticals (about five dollars) per week. Their individual savings are tracked with stamps in a deposit book.
Members have the option to borrow from the accumulated savings, which they pay back with 10% interest.
Once a year, the group does a "cash out" – every member withdraws their savings, plus interest earned.
With their savings and added interest, they are able to make significant purchases to improve their lives. And then the savings cycle begins again.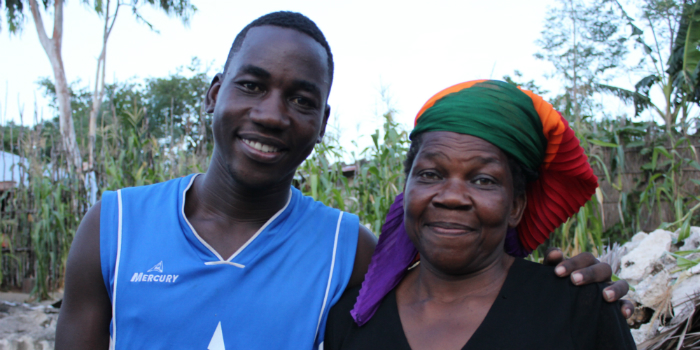 Amade was able to fix the roof on the home he shares with his mother.
Watch Amade's story in action:
Each group member also contributes 10 Meticals a week to a social fund. The group can vote to use this fund to provide emergency cash to a member in an urgent situation, like an illness or injury.
Aga Khan Foundation Canada supports savings groups in isolated regions across Africa and Asia – including more than 450 groups in Mozambique alone.
Financial support: