A rhythmic beating of hammers and clatter of construction accompanies Jane Wanyama as she tours the Kenyenya hospital. She's inspecting upgrades to the public health facility in rural Kenya, trailed by a group of men – hospital administrators, doctors, and building contractors – making notes as she speaks.
They pause in a brightly-lit room, empty aside from a desk and some chairs. Soon, it will be transformed into an operating theatre, complete with the finely-honed instruments and whirring machines needed to save lives in urgent situations.
Jane is the CEO of Aga Khan Hospital in Kisumu, a larger facility a few hours away by car. Her position as CEO is rare for a woman in East Africa – or for that matter, a woman anywhere in the world.
Women's participation in the health workforce is nothing new. The United Nations estimates women currently make up about 70% of the global health workforce.
But female CEOs are rare. Opportunities for women to engage in high level professions in health are limited, despite the integral role they play as the majority of the healthcare labour force. Their contribution often goes unrecognized, and they remain underrepresented in key leadership roles in the healthcare field around the world.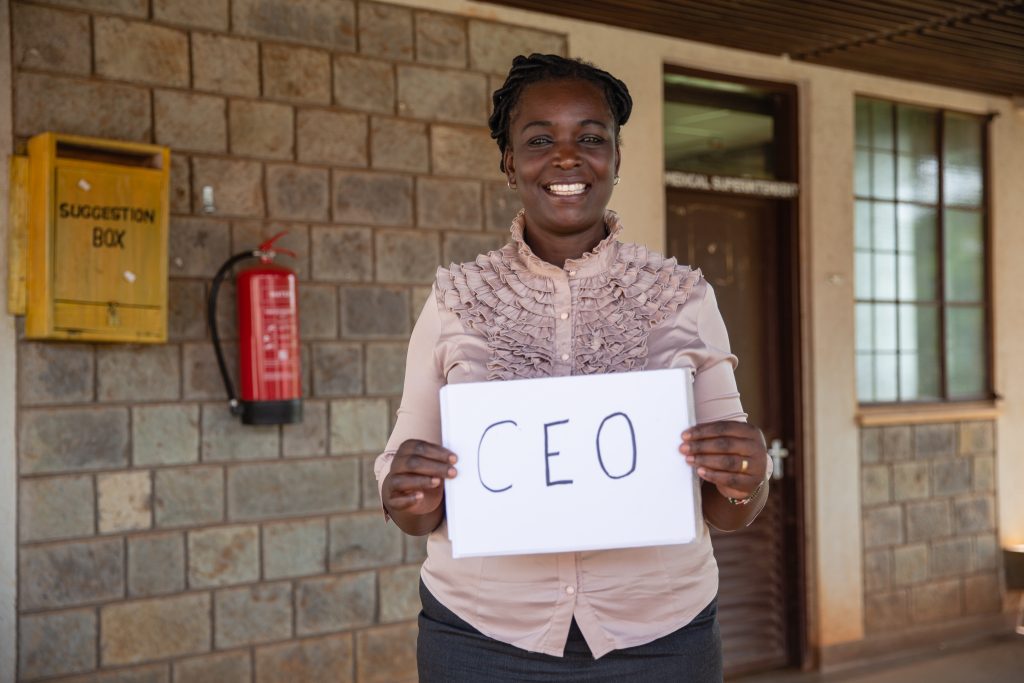 Women like Jane are changing that. A nurse and midwife by training, Jane is a key leader in the efforts to strengthen the public healthcare system in the many communities surrounding Kisumu.
In Kenya, just under half of women have a skilled attendant present when giving birth, and about the same percentage deliver at a health facility. This contributes to a 1 in 55 chance a woman will die during, or close after her pregnancy.
"When you're looking at strengthening the health systems, it starts off from the community, from the staff, from the facilities, and also from the governance and the support systems that could really go with it," she says.
This includes engaging communities with the help of health volunteers, who form a crucial link between the communities where they live and the nearby clinics or hospitals.
These volunteers help dispel well-worn myths about health, like the idea that a woman can't get pregnant when she is breastfeeding. They also work to encourage women, girls, men, and boys to access the services and expertise available at their local health facility.
At the Kenyenya hospital, located in Kisii County, Canadian support has helped build this new operating theatre, and improve maternal and newborn health facilities. Staff have also benefitted from upgrades to their training, and opportunities to consult via video link with specialists in larger cities.
As a result, the hospital is now able to provide better pre-natal care for expectant parents, and handle emergency cases on-site.
"As a nurse and a midwife, I am very passionate about seeing women go through pregnancy and childbirth in the safest way possible," Jane says.
Strengthening health systems through education, community engagement, and infrastructure investments sounds like a lot to juggle, but for Jane it's just another day on the job. "I'm doing what I love most: being around men, women, children, and families."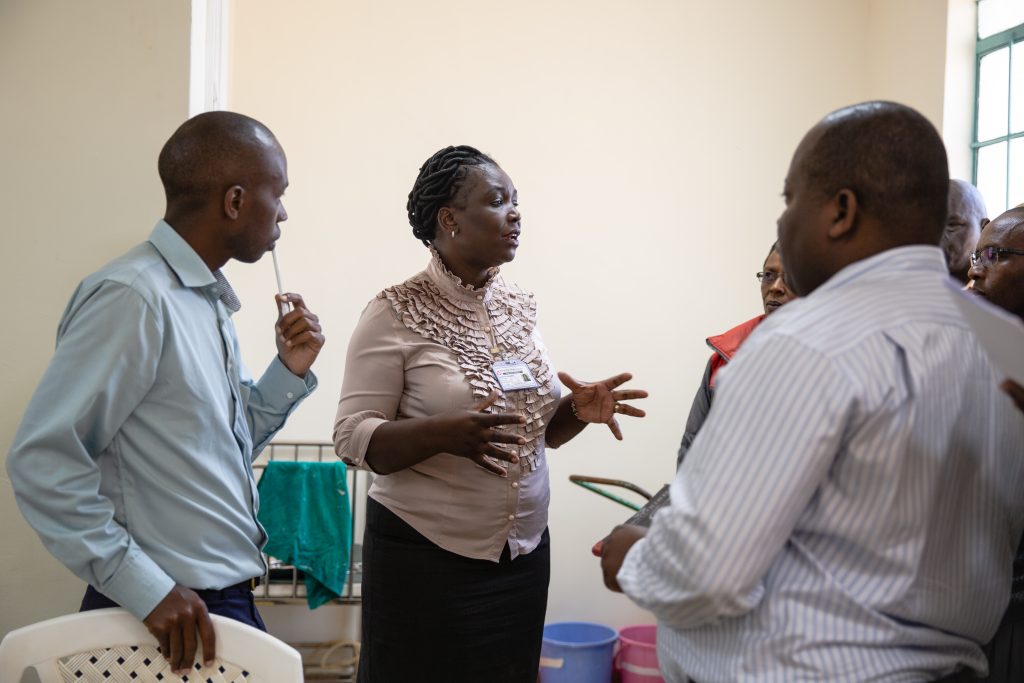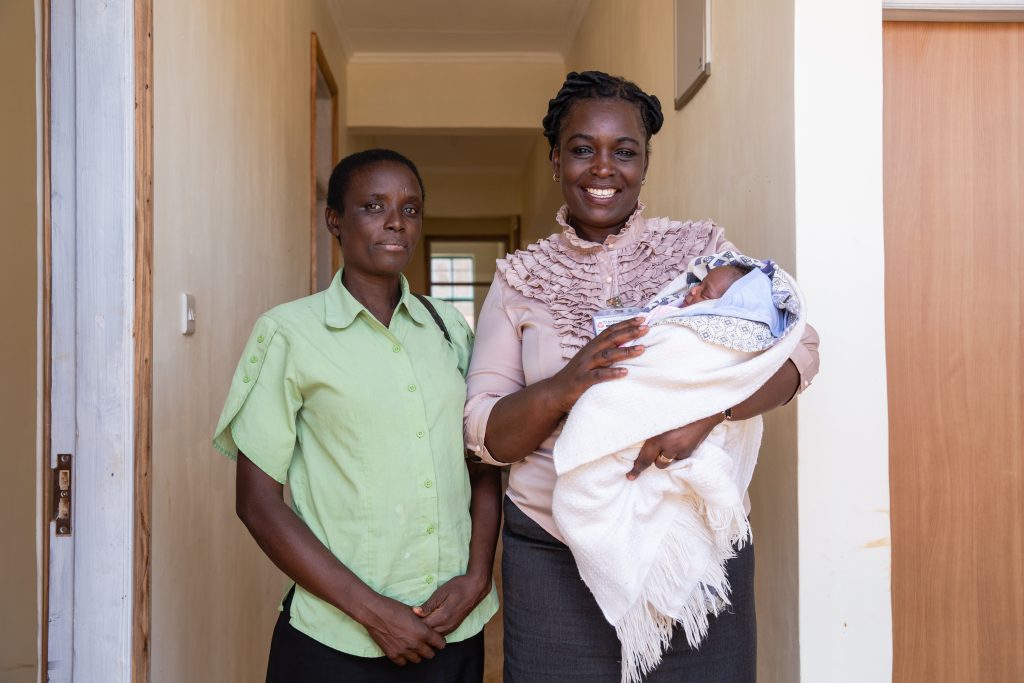 Back in the soon-to-be operating theatre, Jane role-plays wheeling in an imaginary patient for an emergency C-section. She mimes washing her hands and putting on a surgical mask. Then, she turns back to the hospital team, deep in discussion about the future workflow of the space.
With support from communities, families, and local governments in Kenya, as well as from Canada and Canadians thousands of miles away, we are helping improve health outcomes for the families of Kisii County and beyond.
"Two years ago, this was a dream. [Today,] we are seeing results," says Jane.
Jane Wanyama was one of the Power Talk speakers at Women Deliver 2019, the world's largest conference on gender equality and the health, rights, and wellbeing of girls and women.
Learn more about the AQCESS program, supported by the Government of Canada, here.