Whether you are new to the field of international development, or you are a seasoned professional, the following recommendations will inform and inspire you.
We're taking book, blog, article, podcast, and video recommendations from individuals who challenge us to think differently about development. Check back each month to see what we're reading. For more reading recommendations, consult our Reading List for Global Citizens.
---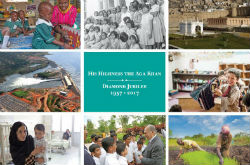 July 2017
What we're reading: 60 years of improving the Quality of Life
Why: This year (2017-2018) marks the Diamond Jubilee of His Highness the Aga Khan. As in many other traditions, jubilees mark important anniversaries. The Diamond Jubilee celebrations therefore represent both a recognition of the Aga Khan's work over the last 60 years and an opportunity to launch new initiatives.
This brief looks back on the significant efforts to promote pluralism and improve the quality of life for millions during six decades since the Aga Khan became Imam (spiritual leader) of the Shia Ismaili Muslims.
Driven by the ethics of his faith and the Imam's hereditary responsibility to improve the quality of life for his community and for those amongst whom they live, the Aga Khan has been at the forefront of innovation in development, as Founder and Chairman of the Aga Khan Development Network (AKDN). Each year, among numerous other interventions, the AKDN provides quality health care to five million people, improves teaching for two million students from preschool to university level, generates electricity for ten million people, and helps eight million to achieve greater food security, raise household incomes, and improve their overall quality of life. Canada and Canadians have been integral partners in the work of the AKDN for over 35 years.
For anyone interested in learning more about the history of the jubilee celebrations and the work of the Aga Khan, this short overview provides a good starting point.

Where to read it: AKDN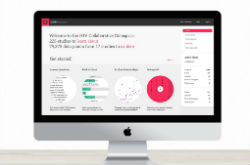 Carrie Laporte
Editor-In-Chief, Aga Khan Foundation Canada
What I'm reading: How Designers Are Helping HIV Researchers Find a Vaccine by Mark Wilson
Why: In the context of international development, 'innovation' is frequently over used—or ill-defined. What struck me with the initiative featured in this article were the multiple layers of innovation that contributed to a new way of tackling the quest for an HIV vaccine. First, this initiative developed new tools to enable scientists to share complex data sets drawn from research undertaken in widely different contexts. Second, it incorporated the means to learn from failure—in this case, from inconclusive or unsuccessful research results that never make it into scientific publications. Finally, as underscored by the title, the initiative drew on expertise outside the scientific research community: user experience (UX) and graphic design specialists in data visualization. Not surprisingly, the article includes a short video that frames the challenge—and the design solution—in a visually compelling way. I recommend this short read for anyone interested in exploring how the graphic presentation of information can help us explore, analyze, and communicate complex sets of data.
Where to read it: FastCompany
---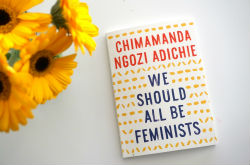 Lindsay Mossman
Gender Advisor, Aga Khan Foundation Canada
What I'm reading: We Should All Be Feminists by Chimamanda Ngozi Adichie
Why: Chimamanda Adichie's engaging and often humorous story telling of why she is a feminist, and why We Should All Be Feminists, offers both a unique and relatable perspective. She is a wonderful writer and an important spokesperson for advancing women's rights and gender equality.
Where to read it: Amazon, TEDx
---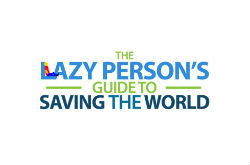 Jean Ong
Public Affairs Officer, Aga Khan Foundation Canada
What I'm reading: The Lazy Person's Guide to Saving the World by the United Nations
Why: "It's often difficult to imagine the impact one person can have in tackling big global issues like poverty and climate change. As we celebrated International Development Week this month, this list from the United Nations inspired me to take small, immediate steps to make the sustainable development goals (SDGs) a reality. By listing ways one can help at home and in their immediate communities, The Lazy Person's Guide to Saving the World helps make the SDGs more applicable to every day life. Together, we can change the world. This handy resource is a great place to start."
Where to read it: United Nations
---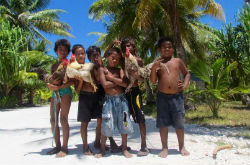 Rosemary Quipp
Public Affairs Manager, Aga Khan Foundation Canada
What I'm reading: Migration with Dignity: Their island nation may someday sink into the ocean, so what are Kiribati's people to do? by Shannon Gormley
Why: "In this gripping piece of long-form journalism, Shannon expertly weaves a story of resilience and innovation in the face of uncertainty, set against the backdrop of climate change, international law, and the development challenges looming for poor countries facing the impacts of rising sea levels. Funded by the Fellowship for International Development Reporting – a collaboration of AKFC and the Canadian Association of Journalists – Shannon's project was published in the Ottawa Citizen. Her skillful reporting educates about the broad issue of climate migration, but never loses sight of the people at the heart of this story – those whose lives are already being changed by the challenges that lie ahead."
Where to read it: Ottawa Citizen
---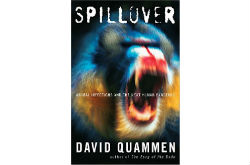 Jennifer Yang
Journalist, Toronto Star, and 2016 International Development Reporting Fellow
What I'm reading: Spillover by David Quammen
Why: "This deeply-reported book is a must-read on the fascinating world of zoonotic diseases, which are infections that "spill over" from animals to humans. HIV is zoonotic; so, too, is influenza, SARS, Ebola and Zika. Quammen's book is a beautiful piece of science writing that powerfully illustrates how inter-connected the globe truly is. While the book isn't explicitly about international development, it makes a compelling case for why the health of every nation is a global responsibility. Many of the most frightening diseases of the last century have sprung from the poorest corners of the globe; ensuring every country's ability to respond to health threats is an investment that protects us all."
Where to get it: Amazon
---
Geneviève Allard
Public Affairs Officer, Aga Khan Foundation Canada
What I'm reading: Unbowed: A Memoir by Wangari Maathai
Why: "Unbowed: A Memoir is the story of environmentalist and 2004 Nobel Peace Prize winner Wangari Maathai's journey to found and lead the Green Belt Movement in rural Kenya, a ground-breaking effort to combat deforestation that rippled throughout the country and beyond.  Through the Green Belt movement, Maathai and her community found innovative solutions to some of the most pressing challenges facing Kenyans at the time – poverty, food insecurity, environmental degradation, and gender equality.  Unbowed is an inspiring story of relentless courage, perseverance, and the power of working together."
Where to get it: Amazon
---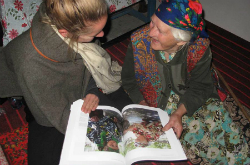 Jean Ong
Public Affairs Officer, Aga Khan Foundation Canada
What I'm reading: With Our Own Hands: A Celebration of Food and Life in the Pamir Mountains of Afghanistan and Tadjikistan by Frederik Van Oudenhoven and Jamila Haider
Why: "The book uses food as a lens to discover the cultural and biological history of the Pamir Mountains. Through stunning photographs, riveting stories, and mouth-watering recipes, the story of the Pamiri people comes to life on the pages of this exceptional cookbook. Anyone interested in travel to this remote and isolated part of the world; or in food, culture, and the interrelationship between humans and landscapes would be interested in this book. Discover the AKFC connection to this cookbook."
Where to get it: Amazon
---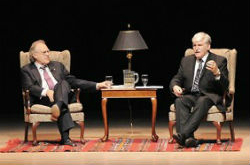 Kayla Housnell
Reporter, CTV Atlantic, and 2016 International Development Reporting Fellow
What I'm reading: Weapons of War: Sexual Violence & Child Soldiers featuring Lt. Gen. Romeo Dallaire and Stephen Lewis
Why: "I recommend this lecture to those trying to understand the motivation for development work, those needing to be inspired, and those wanting to reignite the flame. You will feel the energy as these great humanitarians detail sexual violence and child soldiers as weapons of war. They explain how it began, why it continues and how you can help stop it. As Dallaire declares, "All humans are human. There isn't one of us that is more human than the other." The Dallaire Initiative at Dalhousie University is committed to ending the use of child soldiers. Aids Free World, co-founded by Stephen Lewis, advocates for the eradication of AIDS. Together their global impact is nearly insurmountable."
Where to get it: Soundcloud
---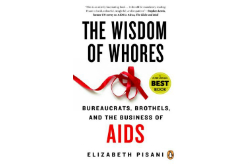 Krista Verver
AKFC International Youth Fellow: Monitoring, Evaluation, Research and Learning Officer, Aga Khan Foundation-East Africa
What I'm reading: The Wisdom of Whores: Bureaucrats, Brothels and the Business of AIDS by Elizabeth Pisani
Why: "Pisani's work is informative, accessible, and witty. Drawing on a decade of HIV/AIDS research in Southeast Asia, she's quick to point out the misguided practices (including her own) that have underpinned global responses to HIV/AIDS and the awkward realities of quantitative behavioural research. From framing a research question to managing data, she gets to the core of challenges that I'm seeing in the field today and the implications that these challenges have for programming and policy. Plus, her frank and colourful style make this book's key messages difficult to forget."
Where to get it: Amazon
---
---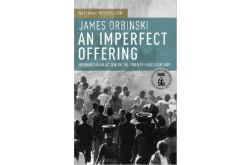 Samantha Grills
AKFC International Youth Fellow, AKF India
What I'm reading: An Imperfect Offering: Humanitarian Action in the Twenty-first Century by James Orbinski
Why: "Written by Dr. James Orbinski, past-president of MSF and co-founder of Dignitas International, An Imperfect Offering, is a powerful memoir that offers important insights into the world of international aid and humanitarian affairs. Largely focused on Orbinski's time as Head of Mission in Kigali during the Rwandan genocide, this book is a critical, insightful and personal look into many of the ethical, political and practical challenges surrounding humanitarian aid and action."
Where to get it: Amazon
---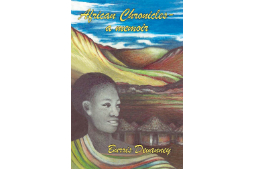 Margaret Graves
Agricultural Research Consultant and AKFC Champion
What I'm reading: African Chronicles by Burris Devanney
Why: "African Chronicles, about a young Nova Scotian couple working overseas in the first of many international development experiences, tracks their tumultuous path through transitions in Rhodesia and Nigeria. This book is a critical evaluation of Canada's place in international development from someone who has worked in the field his entire career. It's also funny, touching, revealing and very well written."
Where to get it: Amazon
---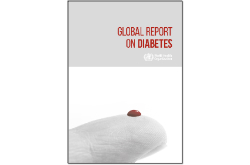 Neelam Merchant
Program Manager, Aga Khan Foundation Canada
What I'm reading: Global Report on Diabetes by the World Health Organization
Why: "This year's theme for World Health Day is "Beat Diabetes" and the Global Report on Diabetes calls for action to halt the rise in this disease. With over 422 million adults living with diabetes, a number that quadrupled since 1980, there is a critical need to increase awareness, improve quality of care, and enhance surveillance efforts. The majority of diabetes associated deaths occur in low and middle-income countries where health practitioners lack the basic technologies to diagnose and manage the disease. Although the causes for diabetes are complex, the increase in prevalence is linked with the rise in the number of people who are overweight and decreasing physical activity."
Where to get it: World Health Organization
---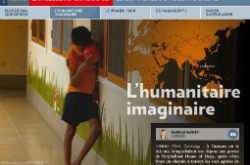 Marc-André Sabourin
International Development Reporting Fellow
What I'm reading: The imaginary humanitarian by Isabelle Hachey
Why: "Humanitarian aid is gaining in popularity, and many businesses see this as an opportunity. For a few thousand dollars, they send you to "do good" in the country of your choice. In this way, journalist Isabelle Hachey signed up to work with disabled children in a Cambodian orphanage despite having no experience in special education. This story reminds us that voluntourism can do more harm than good."
Where to get it: La Presse (French only)
---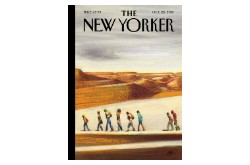 Steve Mason
Director of Programs, Aga Khan Foundation Canada
What I'm reading: Ten Borders by Nicholas Schmidle
Why: "This article presents a riveting account of one individual's harrowing journey from Syria to Europe. Full of false starts, physical and mental hardships, and confrontations with great risk and danger, Ghaith's story presents one of the best and most empathetic descriptions of what it means to be a refugee that I've seen – from the sudden disruptions that caused this law student to decide to flee his home and his family, to the many pivotal and rapid decisions he was forced to make during his travels. I was particularly fascinated by the informal systems of short-term alliances, social media networks, friendships and familial support that finally allow Ghaith to reach his destination."
Where to get it: The New Yorker

---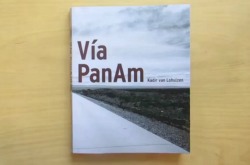 Maggie Steber
Photographer
What I'm reading: Via PanAm by Kadir Van Lohuizen (with Noor Images, Amsterdam)
Why: "Through photographs and writing, Van Lohuizen takes a look at migration with its different forms and causes: people pushed from homes by climate change, war, conflict, intolerance or poverty and pulled to new places hoping to find safety, jobs, better housing, education or healthcare. Van Lohuizen writes that migration has always existed and the arrival of immigrants is seen as a threat. With Via PanAm, his aim is to contribute to a better understanding of migration. Where better to do this than in the Americas, the two continents where the vast majority migrants originate. He tracks their stories and voyages using this highway as a metaphor and to track the movement of masses of people, which we are currently seeing around the globe. This work and its focus informs us in new and visual ways that make us care."
Where to get it: Find it online

---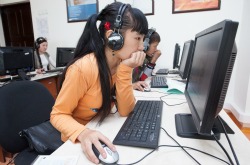 Martha McLean
Deputy Director, Advocacy and Digital Engagement, Global Affairs Canada
What I'm reading: Connecting the poor is the best hope for ending poverty by Laurence Chandy
Why: "Information technology/connectivity should be an underlying or driving force behind many of the recently announced Sustainable Development Goals. Digital networks; access to them and the internet more broadly, can advance those goals more quickly than previously would have been imagined."
Where to get it: wired.com
---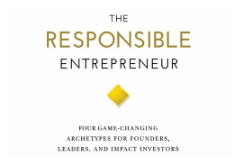 Karim Khoja
Chief Executive Officer, Roshan
What I'm reading:The Responsible Entrepreneur by Carol Sanford
Why: "The Responsible Entrepreneur is for anyone who wants to understand how businesses can combine meaningful social contribution with commercial success, to transform not only the industries in which they operate, but also the communities.
In a world where social benefit is often disconnected from commercial operations, this book illustrates how social impact and profit are actually inseparable for responsible businesses and leaders that want to make a difference in the way they affect the world."
Where to get it: Find it online.
---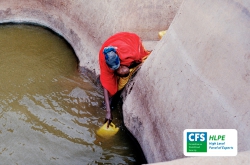 Dr. Fawad Akbari
Senior Program Manager, Aga Khan Foundation Canada
What I'm reading: Water for Food Security and Nutrition – a report by the High Level Panel of Experts
Why: "Water is key to human life, yet 748 million people lack access to safe drinking water today. This report is interesting because it articulates how water is an essential element of food security and nutrition. To grow crops, raise cattle, and prepare and process food, people need good sanitation and a source for clean, reliable water. The question is: How can the world improve food security and nutrition as water resources become increasingly scarce in some regions, and the competition for different water uses is on the rise? Water for Food Security and Nutrition looks at these challenges and then recommends practical approaches to managing water supplies in different regional contexts."
Where to get it:Download the report here.
---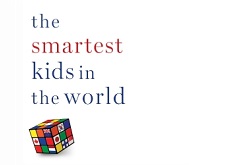 Khalil Z. Shariff
CEO, Aga Khan Foundation Canada
What I'm reading: The Smartest Kids in the World and How They Got That Way by Amanda Ripley
Why: "This is an important book about how school systems around the world  have dramatically improved the quality of their education — over the last 40 years, countries like Finland, Korea, and, yes, Canada have made significant gains in how well students learn. Ripley is a journalist who sets out to understand what has driven these improvements. School and school system improvement is a major priority for AKFC — this inspires us to make sure that wherever we are working — from Afghanistan to Uganda — we are bringing the best knowledge in the world to ensure every child has the opportunity for an excellent education."
Where to get it: Amazon or your local public library
---
The views and opinions expressed in the recommended resources are those of the author(s) and do not necessarily reflect the official policy or position of AKFC.