Roshan: Canada's Legacy in Afghanistan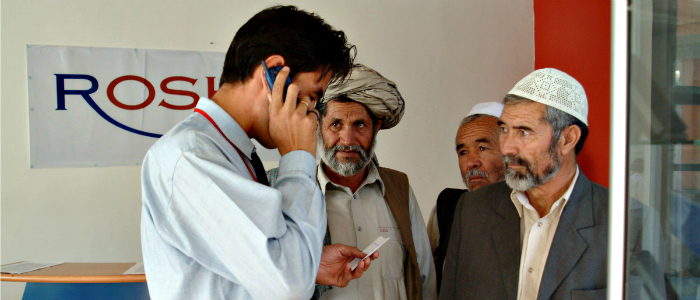 It's the country's largest investor, and it made Fortune's first ever Change the World list of businesses making an impact. By offering mobile money transfers, the company extends financial services to the 97% of Afghans who can't access banks. It also supports telemedicine applications, allowing doctors in remote areas to diagnose patients and even perform surgery. And Afghan youth, who make up the majority of the population, are using mobile phones to find their voice through social media.
Spur and Aga Khan Foundation Canada invited Roshan CEO and Canadian native Karim Khoja to a discussion of the mobile tech sector in Afghanistan. The event was moderated by May Jeong, an award-winning freelance writer based in Afghanistan.
Spur's free festival opener took place on Thursday, November 5th, at the Delegation of the Ismaili Imamat. It was followed by a public reception. This event was undertaken with financial support from Foreign Affairs, Trade and Development Canada.
Event details:
This event has taken place. Watch the webcast:
More information:
Karim Khoja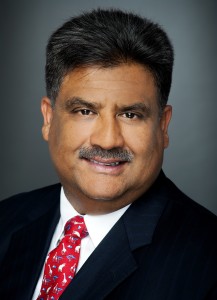 Karim Khoja, Chief Executive Officer of Roshan, has over 25 years of experience in the telecommunications industry, including starting and managing extremely successful GSM companies in Pakistan, Poland, Croatia, Tajikistan and Afghanistan.
Under his leadership, Roshan has grown to be Afghanistan's market leader, with more than six and a half million customers. Mr. Khoja started his GSM career as CEO for Mobilink in Pakistan, and then launched Era GSM in Poland. He then went on to spin out the mobile company, T Mobile, from the incumbent Croatia Telecom.
Over the course of the last eleven years, Mr. Khoja has dedicated his time to the Aga Khan Fund for Economic Development (AKFED) to bring competition and best practices to the telecommunication industry in Afghanistan and Tajikistan. He has focused not only on financial results, but also on how technology can be used to change lives.
Mr. Khoja serves on the Board of several international companies. Recently AKFED has also expanded its operations in Africa where Mr. Khoja serves on the Board of SMART Telecom. He is the Chairman of the Afghan Investment Climate facility (Harakat), a £30m fund to encourage private enterprise, an advisor to the GSMA Development Fund and until a year ago a Associate Board Member of the Legatum Center at MIT.
May Jeong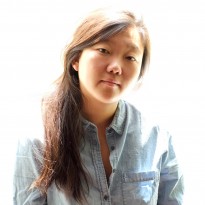 May Jeong is an award­winning freelance writer based in Kabul, Afghanistan. Her work has been published in such publications as The New York Times Magazine, The New York Times, The Guardian, the Financial Times and Marie Claire among others. Her reporting on the cost of war in Afghanistan for the Financial Times won her the 2014 Society of American Business Editors and Writers' Best in Business Award.
May was a finalist for the Canadian National Magazine Award in the Best New Magazine Writer category for her 2012 Toronto Life article, which exposed a gang rape scandal in an immigrant community in Toronto. Before freelancing, she worked in newsrooms at The Globe and Mail, Reuters and The Daily Star in Beirut, Lebanon. May has reported from Afghanistan, Pakistan, India, Lebanon, Indonesia and Uganda. She is a 2015 International Women's Media Foundation reporting fellow.
Aga Khan Foundation Canada:
Aga Khan Foundation Canada (AKFC) is a non-profit international development agency, working in Asia and Africa to find sustainable solutions to the complex problems causing global poverty. AKFC concentrates on a small number of specific development challenges in health, education, rural development and civil society. In Canada, AKFC raises funds, builds partnerships with Canadian institutions, and promotes discussion and learning on international development issues. Established in 1980, AKFC is a registered Canadian charity and an agency of the worldwide Aga Khan Development Network.
Spur Festival
Spur is a national festival of politics, art and ideas and is a catalyst for change in Canada.
Through nationally relevant and locally nuanced discussions, presentations and performances, the festival seeks to spur its participants to action on issues affecting Canadians. Feisty, multi-partisan, forward-looking, and solution-driven, this national railway of ideas will provide Canada with vital new cultural infrastructure for the 21st century.
Founded in 2013, the festival has already grown from three to five Canadian cities, with plans for further expansion across the country. Produced by the Literary Review of Canada in partnership with Diaspora Dialogues, Spur prides itself on its community partnerships, cultural connections and a focus on accessibility and diversity.
---
In partnership with:
Undertaken with the financial support of: