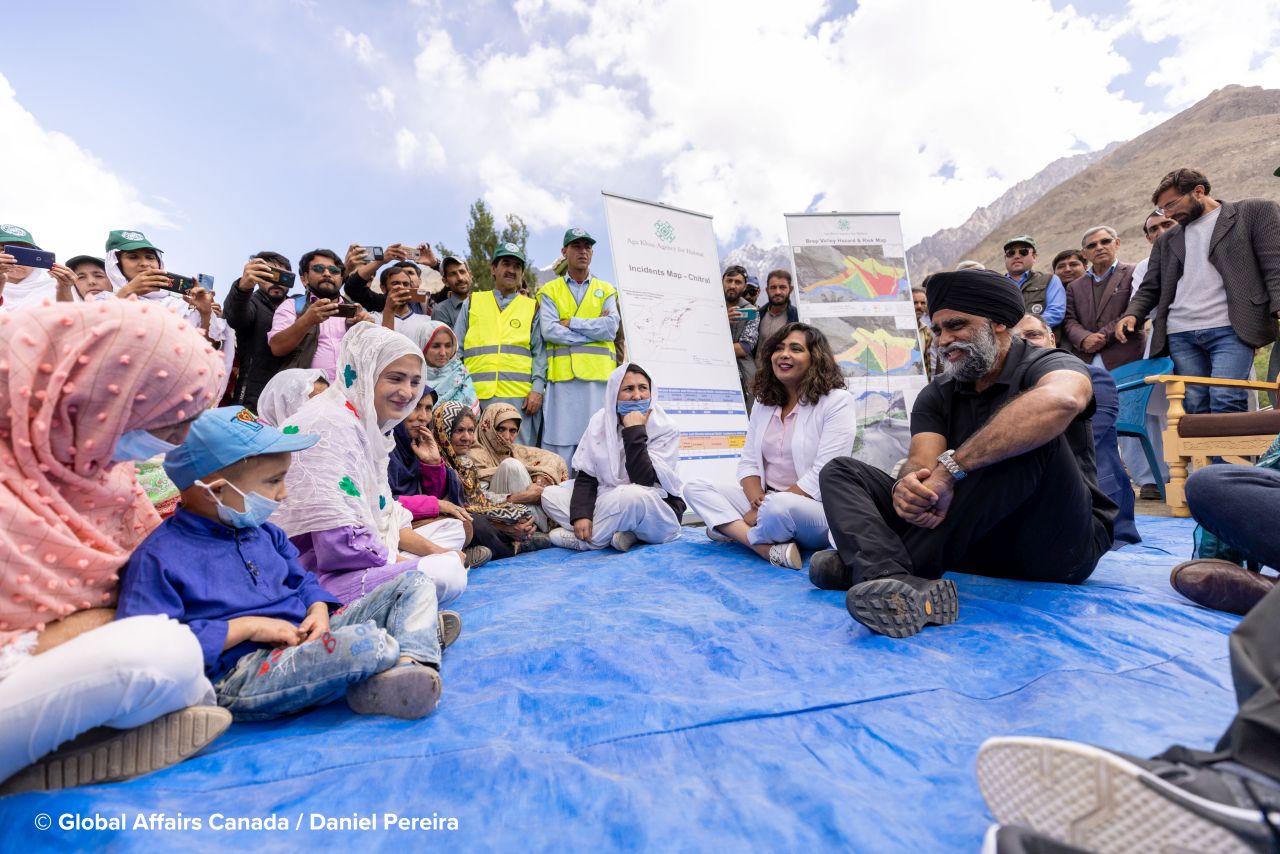 Last week, Canadian Minister for International Development Harjit Sajjan traveled to Pakistan, visiting areas affected by the torrential rains and flooding.
Accompanied by High Commissioner of Canada to Pakistan Wendy Gilmour, Canadian MP Iqra Khalid, Ismaili Council for Pakistan Hafiz Sherali, and Aga Khan Foundation Pakistan CEO Akhtar Iqbal, Minister Sajjan met with communities, local leaders, and partner organizations like the Aga Khan Development Network (AKDN).
In response to the floods, the AKDN quickly mobilized flood relief and rescue efforts, evacuating over 9,000 people, and providing food, shelter, and health care. The Aga Khan Agency for Habitat (AKAH), AKDN's lead agency in the flood response, has provided over 4,000 families with food packages, and the Aga Khan University and Aga Khan Health Services have provided care for over 50,000 people through healthcare camps and mobile units in Sindh, Baluchistan, Khyber Pakhtunkhwa, and Gilgit-Baltistan.
When disaster strikes, women and girls are disproportionately affected, facing distinct needs and vulnerabilities yet the biggest challenges in accessing support. Women and girls in Pakistan face gendered barriers to health care, but the long-term investments made by the AKDN in training women healthcare workers are helping to meet this challenge. In Khyber, Lady Health Visitors supported by the AKDN are helping pregnant women displaced by the flooding safely deliver their babies.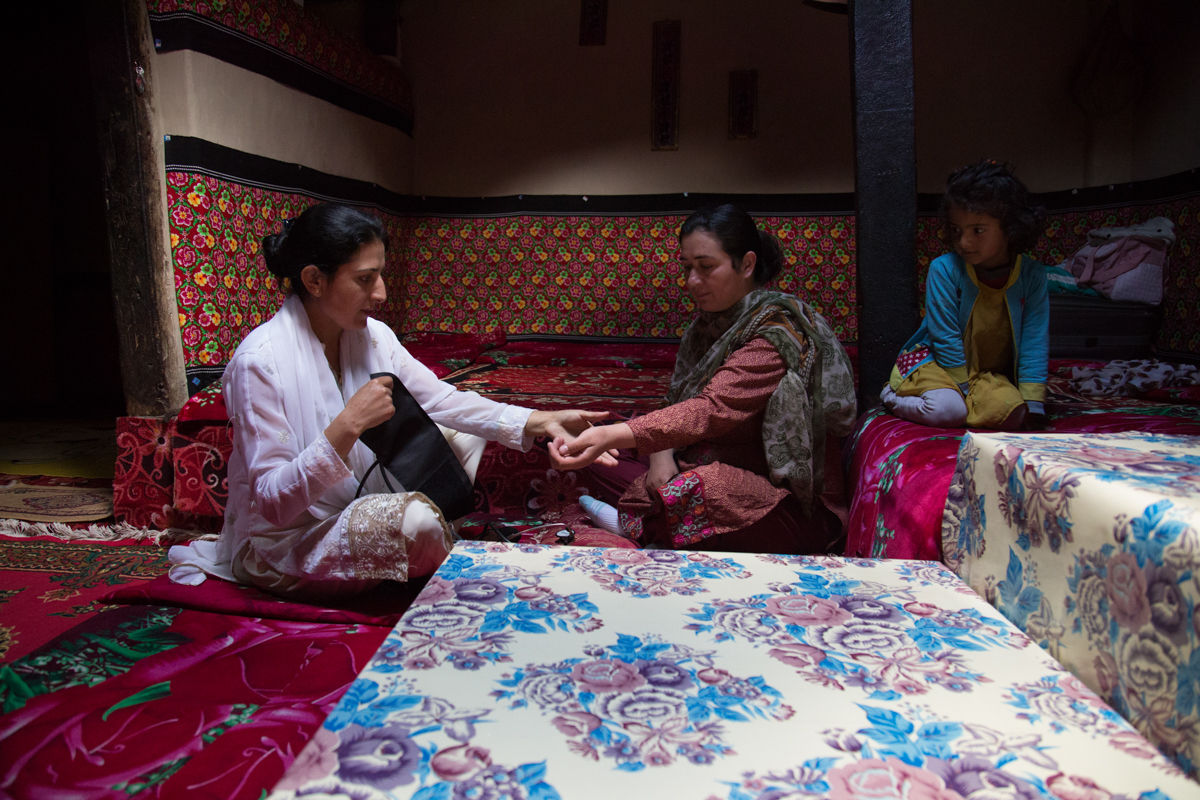 Minister Sajjan visited Brep, a flood-affected village in the Chitral region of northern Pakistan. He discussed climate change resilience, youth employment, and women's empowerment, and visited two ongoing Canada-supported programs, Broadening Economic and Social Transformation for Women's Economic Empowerment and Recovery (BEST4WEER) and Foundations for Health and Empowerment. These programs are part of long-term Canadian investments in women's empowerment, economic development, and health and well-being for women, girls, their families, and their communities.
Nowhere has the partnership between AKFC and Canada been deeper and more enduring than in Pakistan.  Canada's first global collaboration with AKFC was in 1981, supporting the creation of the Aga Khan University School of Nursing and Midwifery in Pakistan. Over the past 40 years, our programs have broadened to include education, health, agriculture, income generation, and civil society, with a particular focus on empowering women and girls.
AKFC, the AKDN, and Canada will continue to support the people of Pakistan as the country recovers and rebuilds from the flooding.
---
Read more about the AKDN's flood response and how you can help: