Aisha Abeid leads the Aga Khan Foundation's education work in Mombasa, Kenya, as the County Coordinator, and contributes to AKF's broader education work in the Coast Region and across East Africa.
Aisha has been reflecting on how AKF's experience and learning during the COVID-19 pandemic are still being applied two years after Kenya's schools re-opened after being closed for nine months.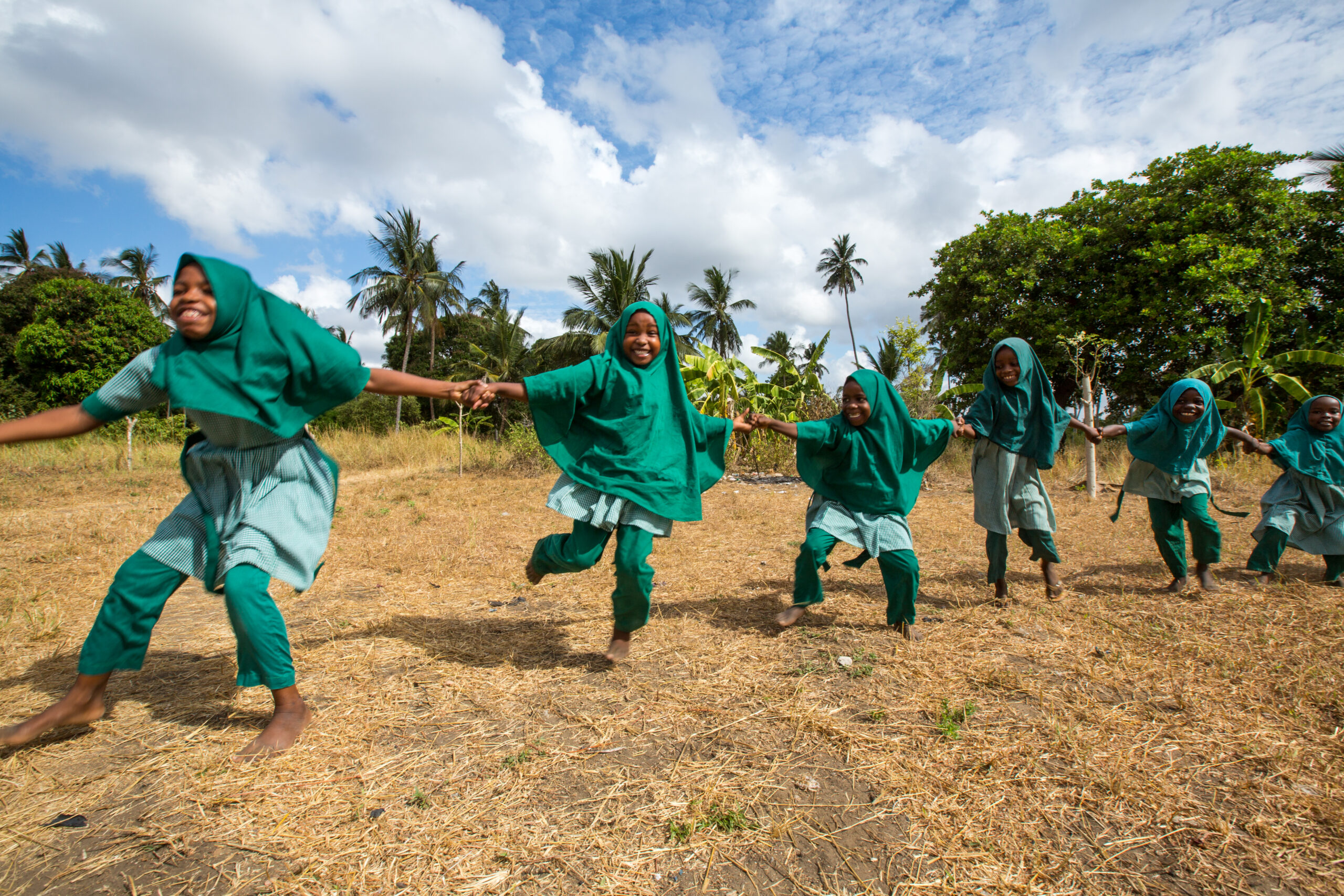 Aisha remembers the beginning of the pandemic clearly, when she and her team learned about the decision to close schools. It was March, only a few weeks into the new academic year.
"There was a great anticipation by our stakeholders that schools would open after two, three weeks," said Aisha. "We were actually convening the Ministry of Education officials and the Teacher Service Commission to develop some COVID-19 materials to respond when we heard the news from our Cabinet Secretary about the closure of schools until the next [school] year… It was really shocking for us."
As an education expert and leader, Aisha knew she had ways of supporting her children's learning at home. But for many parents in Kenya, this was not the case.
"Our social media platforms were flooded with parents saying 'Now, I recognize the role of a teacher. Now, I appreciate the teacher more,'" said Aisha.
Parents were overwhelmed. Many parents also thought that in order for children to continue learning, they had to be in school. So, the team at AKF decided to collaborate with the Mombasa and Lamu county education teams, teachers, parents, and students to co-design Learning Play-Kits. These Play-Kits aimed to provide parents and teachers with simple, easy-to-do playful activities to support children's learning at home. After a month of design, testing, and re-design, these Play-Kits were ready, with nearly 100 games and activities designed in Kenya, for Kenyan families and children.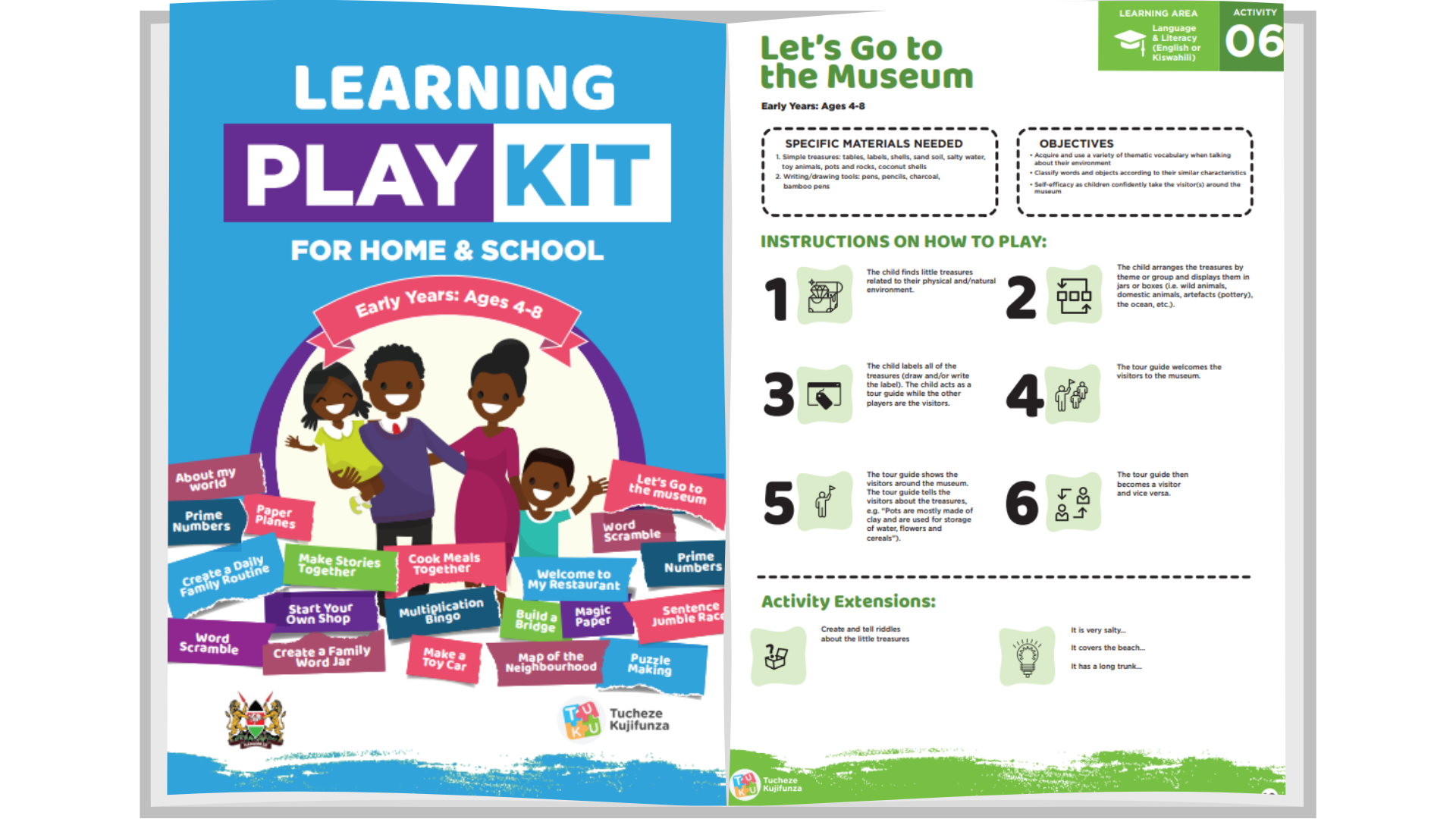 "We first had to develop a process on how we're going to develop these kits. The first thing we did was engage Ministry of Education officials, who are responsible for our new competency-based curriculum," Aisha remembers. "We also got support from Teacher Service Commission – we worked very closely with curriculum support officers in Kenya… [and] our teachers and some parents."
Aisha soon started to hear from parents about how these Play-Kits were impacting their children, family life, and the community. One parent noted how the activities were teaching her children to take more on responsibilities at home and helping more with household chores. Another parent shared how, after doing an activity focused the positive ways to surprise people, her child decided to surprise their neighbour – whose parents were locked down in another country – with treats for their birthday.
"From that," said Aisha, "We knew were in the right direction."
These play-kits were distributed to the 200 schools where AKF works in Mombasa and Lamu. Teachers also spearheaded the distribution of the activities and Play-Kits through posters, hard copies, and even WhatsApp. The Play-Kits were also presented to the National Ministry of Education for approval, so all the children in Kenya could access them.
But once schools reopened, there was a decline in the number of students who returned.
"There were increasing pregnancy rates in our country, some girls got married. Many boys started doing small businesses, for example, boda boda, where you use a motorcycle to carry people from one place to another. So, they started doing that and said, 'Oh, I can get money even without this education'," said Aisha.
These realities demonstrate how the pandemic exacerbated existing inequalities and barriers that prevent children from accessing schools and learning. These issues, like economic pressures, sociocultural expectations, gender norms, and impact on girls and boys, teachers, and parents must be considered through a multi-dimensional lens.
"[We must] define the challenges within our schools and context that affect both boys and girls. We know inequality for girls is on the rise," said Aisha.
Understanding the intersectionality of these issues is enabling AKF to co-design forward-facing solutions to enable schools and communities to address inequity, and build inclusive and resilient education systems.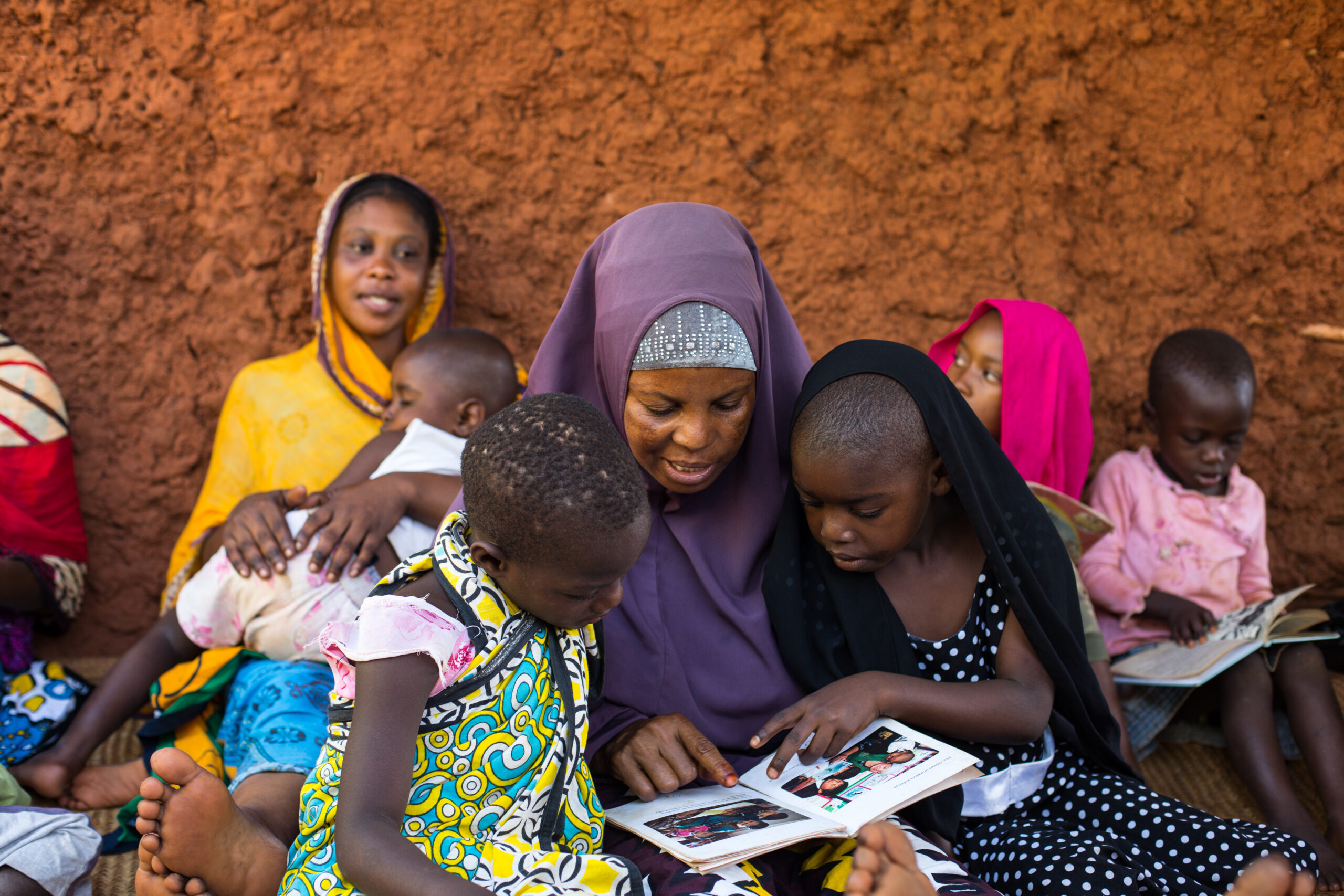 This was a great opportunity for teachers and parents to embrace the concept of learning beyond the classroom, according to Aisha. She deeply believes in a more holistic approach to education, and collaborating with teachers and parents to achieve this.
"Education is about supporting children to acquire the skills, knowledge, values, and attitudes, and it does not necessarily mean that these can only be acquired at schools. We really need to support our teachers to know that education can happen beyond the classroom… and parents to know that they don't need to have the pedagogies and discourses that teachers do to help children learn with day-to-day conversation and engagement."
---
These Learning Play-Kits were co-financed by Global Affairs Canada, the LEGO Foundation, and AKF.