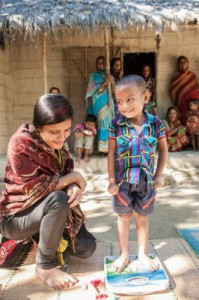 I began my formal education with expulsion from preschool.
I redeemed myself by succeeding in primary school, phew. While primary school graduation is essentially a universal achievement in Canada, some Bangladeshi children face many barriers to reaching even this level of education.
Aga Khan Foundation Bangladesh (AKFB), among others, has found that a key influencer of early childhood development and school readiness is pre-primary education. AKFB is therefore working to increase the capacity of local organizations to deliver quality early childhood development programs. I admire AKFB for prioritizing local ownership by supporting organizations that are most familiar with – indeed often a part of – the communities in which they work.
As an AKFC International Youth Fellow, I visit preschools in rural Sylhet's tea gardens (six hours north of my home in Dhaka) to learn how the program has impacted these communities.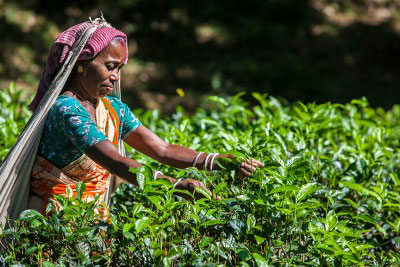 Tea gardens are armies of perfectly uniform tea bushes marching in neat green rows up and down manicured hills. Their name and appearance evoke Alice in Wonderland's rose gardens and tea parties. But instead of the Red Queen, 'authorities' own them. I thought authorities must mean some level of government, but they are the private tea garden owners whose authority over local communities rests on their power as the primary employer in a very poor region (tea garden labourers earn about 4000 taka, or $50, a month).
I visit preschools operated by NGO Prochesta (which means "to endeavour" in Bengali) for the children of tea garden labourers.
At first glance, early childhood development projects in Bangladesh appear relatively uncontroversial. Would anyone argue that children do not deserve care, play, and the best chance at bright futures?
When I probe for the controversial aspects of the projects, I am shocked by one answer. Initially, the tea garden authorities did not want their labourers' children educated because they wanted a future supply of unskilled labour. The authorities came around to "allowing" the preschools in order to demonstrate good corporate social responsibility.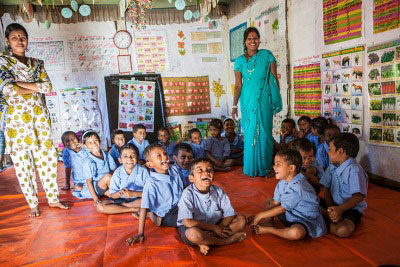 I arrive at one preschool with another Fellow, Raafi. Watched by a tawny cow tethered to a tree in the yard, we slip off our sandals and step into the brick room. Immediately 20 children ages five and six pop up and chorus "assalam walaikum," hands palm up against their foreheads in salute. We respond "walaikum assalam" and sit cross-legged on the bright orange tarp that covers the floor.
The children are learning to count – ak, dui, teen, chaar, paach, choy, shaat, aat, noy, dosh – each number accompanied by a gesture.
By the end of the lesson, Raafi can count to dosh just like a five-year-old. I cannot, preschool not being my specialty.